Relive Laine Hardy's Amazing Performance On Jimmy Kimmel Live!
Published Tue Jun 04 2019 By Andrew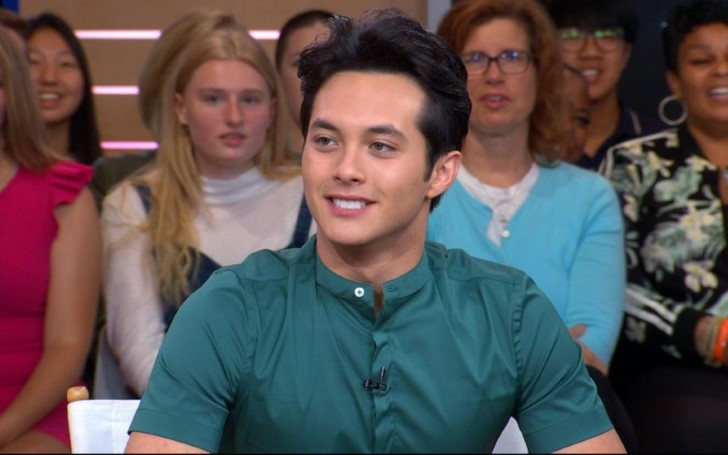 Amazing performance of Laine Hardy on Jimmy Kimmel Live!
The world was introduced to this season's American Idol winner Laine Hardy on May 20. On Thursday, the American Idol title holder took to the stage of Jimmy Kimmel. In fact, the appearance marked his first televised performance since winning the show.
Hardy lit up the stage with his astounding performance of "Flame," the single which he released after finding out that he won the reality show's latest rendition.
Watch: Laine Hardy giving his performance on Jimmy Kimmel Live.
Hardy sang in the chorus,
"I hope you find what you're lookin' for / I hope you get what you're wishin' for / I hope you see what I see when I see what I see in you / I hope you stumble and fall in love / I hope it's all that you're dreamin' of / And every day is a day that your heartbeat beats for two / And if the darkness arrives / In the still of the night /And there's no one inside / Put your light up,"
Although the Lousiana native kept his performances limited to country hits during the first season of American Idol, this season he vouched for more versatility in his performance as put his own spin on songs from all genres of music. Fans totally went crazy over his new and improvised return, coining the terms "Party With the Hardy" and "I'm on the Laine Train."
As per the reports of Blast, the person that takes home the 2019 American Idol title gets $250,000 for a completed album, $1,000 weekly while continuing to record the album and $1,000 for every master recording delivered to the label.
Also Read: Top 5 Facts About American Idol Winner Laine Hardy

From there on, Hardy is entitled to a 15 percent share on the royalties. Recently, Hardy signed to Disney's Hollywood Records.
-->