Top 5 Facts About American Idol Winner Laine Hardy
Published Mon May 20 2019 By Jessica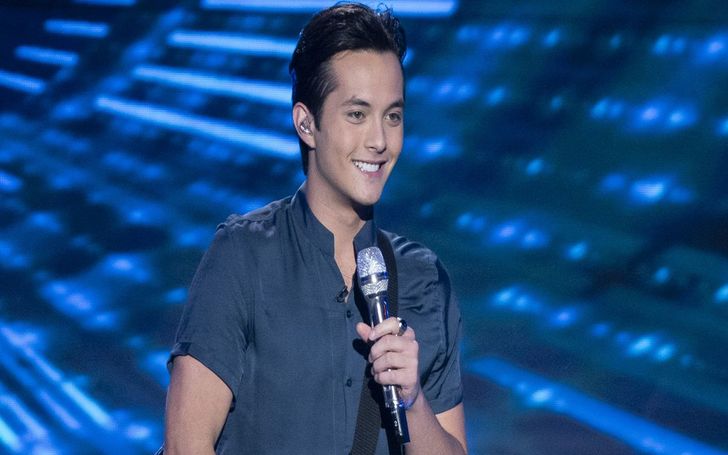 Learn interesting facts about season seventeenth American Idol winner, Laine Hardy.
Hard work does pay off. Congratulation to the well-deserved American Idol's new winner Laine Hardy.
Last night, the audience witnessed the mega closing to the seventeenth season of the reality singing competition with outstanding performances from the eliminated top ten contestants and none other than rockstar Adam Lambert.
The main highlight of the night, however, definitely remained when the host Ryan Seacrest declared Hardy as the winner against Madison VanDenburg and Alejandro Aranda.
Recommended: Who Is Justin Guarini's Wife? When Did The Couple Get Married? How Many Children Do They Share?
Besides his American Idol journey, how much do you know about Laine Hardy? Given below are some of the exclusively interesting facts about the young rising singer.
Laine Hardy American Idol
In case you didn't know this before, Laine Hardy was one of the contestants at American Idol's last season. Hardy had to return home after he failed to get into top twenty-four.
The interesting news is that Hardy didn't want to audition for this season. He only managed to return to the show to play guitar for his auditioning friend, Ashton Gill, who unfortunately couldn't be selected on the Hollywood week.
Luckily for Hardy, the judges remembered him and asked him to perform. Impressed with Hardy, the judges gave him Golden Ticket to Hollywood. And the rest is history.
Laine Hardy Girlfriend
Laine Hardy pictured with girlfriend Sydney Becnel.
SOURCE: Sydney Becnel IG
Sorry to break it to you guys, but this handsome young man is taken. Laine Hardy is dating Sydney Becnel. Becnel confirmed their relationship on Instagram. If interested to see their cute pictures, move over to Sydney's IG feed where the proud girlfriend has shared numerous pictures from Laine's Idol journey and their adorable dates.
A few pictures of Hardy and Becnel can be also found on the winner's Instagram where he regularly updates his nearly half a million followers on his upcoming ventures and regular life activity.
Laine Hardy Parents
American Idol winner Laine Hardy pictured with his mother Cindy Lou Hardy.
SOURCE: Country Fancast
Laine Hardy was born to mother Cindy Lou Hardy. As for her father, the information is not available at the moment, but we will update you soon once we do.
Don't miss: Stephen Sondheim Set To Perform With Jason Robert Brown At Town Hall
Laine Hardy Hurricane
Hurricane is the most popular song by Laine Hardy which was released last year under his first EP titled 'In The Bayou'. Other features songs include 'In The Bayou' and 'Louisiana Lady'. Hardy then released another tune called 'Blue Christmas' later the same year.
Also see: SNL star Colin Jost Engaged to Scarlett Johansson; Five Facts About The Comedian Including His Beard
Laine Hardy Wiki/Bio
SOURCE: The Laine Hardy
Date of Birth: 12th September 2000
Birth Place: Livingston, Louisiana
Ethnicity: Interracial
Zodiac sign: Virgo
School: French Settlement High School
Relationship Status: Currently taken by Sydney Becnel
Hobbies: Playing Guitar, Fishing, and Hunting
Nationality: American
-->