Renee Portnoy - David Portnoy's Ex-Wife, is an American Equine Buyer and Social Media Personality
Published Tue Mar 10 2020 By Matthew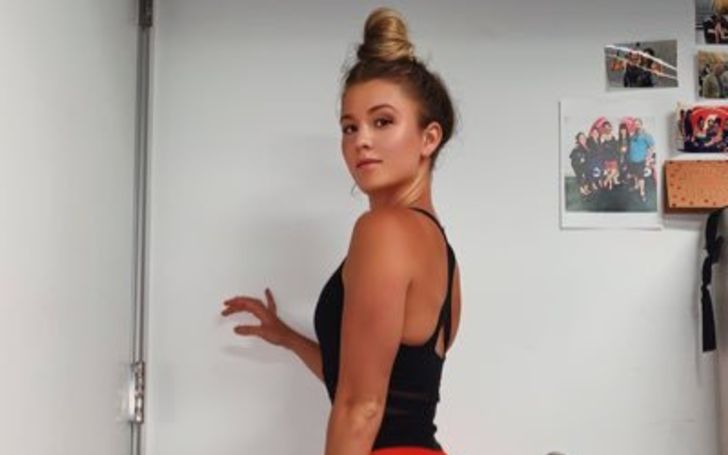 Here are some facts about David Portnoy's wife, Renee Portnoy, to help you know her better!
David Portnoy is an American internet celebrity, blogger, and founder of the satirical sports and pop culture blog 'Barstool Sports.' But what indeed shot David to fame were all the controversies like when he was investigated on charges that he illegally threatened to fire his workers if they unionized or the time his sex tape with an unidentified woman trended on social media.
Watch: The T-Shirt That Almost Bankrupted Barstool Sports
The life of the founder of 'Barstool Sports' is full of controversies, and that popularized not just him but also the people in his life. One of those people was his ex-wife Renee Portnoy. David's former spouse, who mostly rose to fame because of her ex-husband, is an American Equine Buyer and Social Media Personality from Abington, Massachusetts.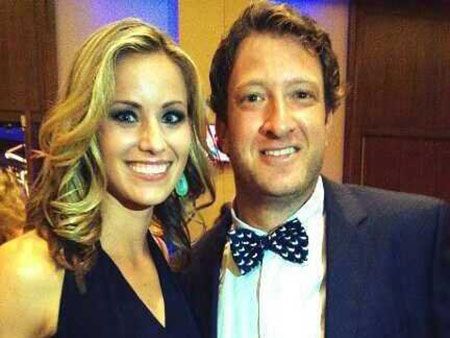 David Portnoy and his former wife, Renee Portnoy.
Photo Source: Married Wiki
For the better part of her life, Renee remains a mystery to a lot. Not much can be found online about her online, as she prefers to keep her private life out of the limelight. Here are some facts that can help you know her better.
4. Renee Portnoy Once Called Her Ex-Husband 'Relentless'
Granted that David's life is full of controversy, his former wife calling him relentless might add a new perspective about the guy in a lot of people's minds. Renee Portnoy was interviewed as part of a documentary on the rise of Barstool titled, 'Barstool Gold.'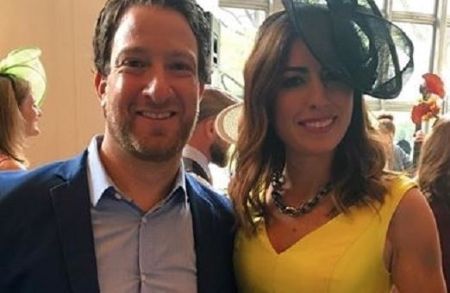 Renee Portnoy called her former spouse 'relentless.'
Photo Source: Biography World
Right at the ending of the second part, Renee is asked to describe Dave, to which she says, "He is relentless but in the best way possible. Relentlessly trying for what he believes in and relentlessly standing up for his side of things, which can go both ways, but he's relentless."
3. Renee Portnay is a Long Time Equestrian
A horse lover for as long as she could remember, Renee began taking riding lessons when she was eight years old. She started working with SmartPak, a retailer that sells horseriding gear and equine supplements, in 2010 as a senior buyer and worked her way up to Director of Merchandise. Apart from working with horses all day and every day, she and her former partner also owned several horses.
Portnoy also began riding competitively in 2012, about which she wrote in her 2012 blog, "I received an invitation to the Ariat National Adult Medal Finals. It was a goal that I had set early in the year, and was so happy when I found out that I had qualified."
This was the first time I had competed at any type of big indoor horse show." She also added that getting the first one under her belt felt great, but she'd already set her primary goal for 2013.
2. Renee Portnay Fosters Dogs at Her Nantucket Home
Other than her fondness for horses, Renee also fosters two dogs at her home in Nantucket. She works with the Nantucket Island Safe Harbor for Animals (NISHA) and uses her and Dave's Nantucket home as a foster home for dogs.
Renee Portnoy is a lover of all animals, and her social media feeds are constantly flooded with calls and hail towards the public to step up and adopt various pets. She uses her significant following as a way to find homes for all of the animals.
1. Renee Portnoy and Dave Portnoy Separated in 2017
Despite being called one, it seems that Dave wasn't relentless enough to keep his marriage on strong terms. Renee and Dave were engaged in 2008 and tied the knot in 2009. Scrolling through her social media, it's evident that the pair were together even before the inception of Barstool Sports.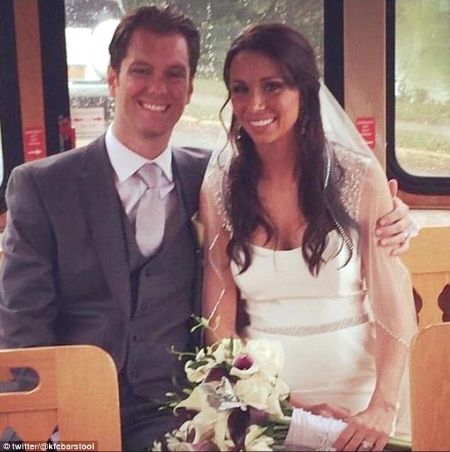 Renee Portnoy's separation from David Portnoy was confirmed in January 2017.
Photo Source: Daily Mail
Ever since the viral fame of Barstool Sports, Renee Portnoy was dubbed the First Lady of the show, although she maintained a low profile with her husband. However, in late 2016, Dave was seen cozying up to a woman who was not Renee.
With speculation surrounding his marriage, Dave, who has a whopping $120 million wealth, took to his blog to set the record straight. He shocked his followers in January 2017 when he announced that he and Renee had separated.
Currently, the former celebrity wife seems to be in a relationship with a man. In October 2021, she posted a photo of her kissing a man, where she wrote the caption, "Hoshi needed a strong male role model in his life." One cannot help but guess that the man is her boyfriend. Her former spouse David is in love too. Reportedly, he is in a romance with Shannon St. Clair.
For more celebrity facts, head on over to Glamour Fame, and don't forget to sign up for the newsletter.
-->