Researchers At Mexico's National Sound Library Claim Frida Kahlo's Voice May Have Finally Been Unearthed
Published Sat Jun 15 2019 By Chester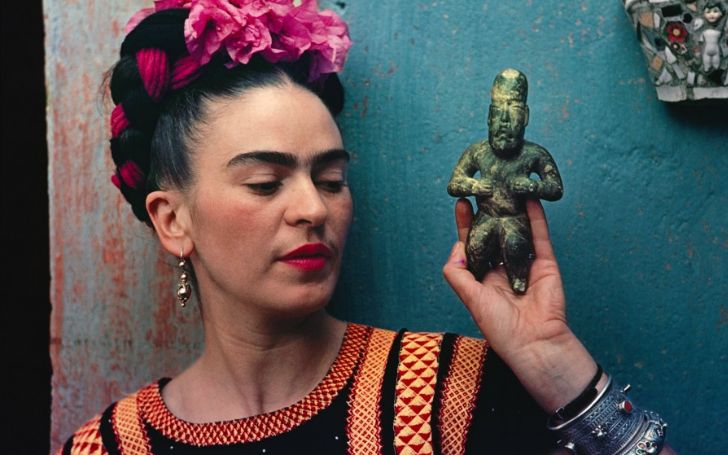 Library officials say it would be the first record of the Mexican artist's voice if confirmed.
Those who are unfamiliar with Frida Kahlo de Rivera, she is one of the famous Mexican artists who painted many portraits, self-portraits, and works inspired by nature and stories based on his real life.
Well, interestingly a 90 second sound clip has been found which is rumored to be from a 1950's pilot episode of the Mexican radio show "The Bachelor."
Check Out: Frida Kahlo's Only Known Voice Recording Possibly Found in Mexico
In the short audio clip, a woman is heard describing Kahlo's former partner and her painter husband, Diego Riveria.
The voice reads one of the Mexican languages, however, it's translated form reads,
"He's a large child, massive, with a friendly face and sad look," the woman's voice says. "His bulging, dark, intelligent and big eyes are difficultly detained."
The director of the Frida Kahlo Museum, Hilda Trujillo, told The Associated Press on Thursday that "there's still a long way to go" to verify the voice in question. Trujillo said that he personally think that the art world has to be 'very strict in its judgment and can't rush to any assumptions on instant'.
The verification of the sound will be investigated by sound engineers, audio experts, library officials, and some living sources.
The library officials predict that the program was released a year or two after Kahlo died, somewhere between the year 1955 to 1956.
However, the narrator didn't directly identify Kahlo but introduced her voice as "she who no longer exists."
One of the best paintings of Frida Kahlo
SOURCE: Pinterest
Contrasting to previous assumptions of the artist, the voice sounds light and smooth, Trujillo shared,
"I would have imagined that it would be a bit deeper and worn out," Trujillo told AP. She cited that Kahlo was critically sick at the end of her days and was a heavy drinker and smoker.
Jenni Farley Spotted With A Mystery Man; Fans Wait For Roger Mathews To Explode >>>
Well, as a matter of fact, Frida lived a struggling and painful life. She had a severe accident when she was 18 years old which bothered her for the entire life and a troubling husband who was also a womanizer.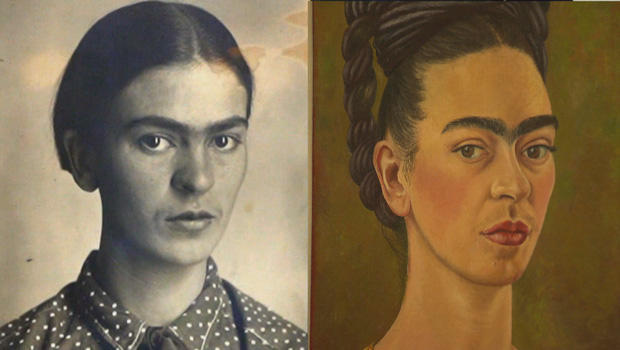 The artist Frida Kahlo, in a photo from around 1926 from Brooklyn Museum exhibition.

SOURCE: CBS
Coming back, researchers will try to confirm that the voice belongs to Kahlo by going through 1,300 more tapes from "The Bachelor."
Days After Being Spotted with her, John Cena's Mysterious New Woman Identity Revealed; Who is she? >>>
So guys and girls, what are your opinions about the clip? Is it the real voice of Frida Kahlo? For now, all we can do is, let's hope for the best and results. Stay tuned and connected to learn updates of the article.
Some of the Fans comment on the subject,
Americus Novus1 day ago
This recording might actually be Frida. Frida was very poetic, she expressed her feelings in ways that are unmatched to this day. The way the woman talks about Diego Rivera is on par with how madly in love Frida was with Diego.
atolm11
Beautiful tone and clear diction, if it is indeed her; she sounds lovely.


-->