Rhea Ripley - How Much is The WWE Superstar's Net Worth?
Published Mon Apr 05 2021 By Bran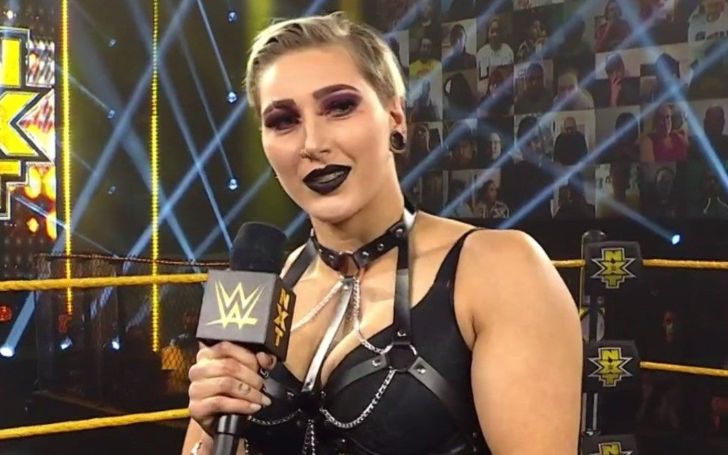 Grab all the exclusive details about the net worth and bank balance of Rhea Ripley in this article.
Demi Rose Bennett, more popular with her stage name Rhea Ripley is one of WWE's brightest potentials which has been a fan-favorite figure mostly in the NXT. The 24-year-old is actually the only wrestler in history to win both NXT UK Women's Champion and NXT Women's Champion. In addition to that, she is also the first female Australian ever to win any title in WWE history.
It is quite clear that Rhea Ripley has won everything there remains to be won in the NXT, which might have been the reason why the 24-year-old made her Raw debut on March 22, 2021. Her entry to the main roster couldn't go better as she challenged longtime WWE Raw Women's Champion Asuka for a match at Wrestlemania 37. The Japanese Champ accepted the challenge, and the two divas are all set to face one another on Night 2 of Wrestlemania 37.
Also See: Rhea Ripley Tattoos and Their Meaning
Go nowhere as we bring you all the exclusive details about the net worth and bank balance of Rhea Ripley in this article.
Rhea Ripley: A Millionaire By Net Worth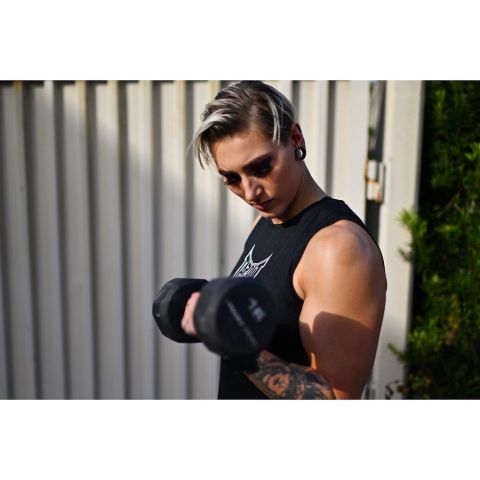 Rhea Ripley owns a whopping net worth of $1.5 million.
Photo Source: Instagram
Being a part of WWE is perhaps the dream for every wrestler, and Rhea Ripley enjoys the privilege to become an integral role of it. Every athlete wants their big break in the WWE universe since the platform does not just ensure them a lot of money but also immense fame.
Check: Taylor Cole Net Worth - The Complete Breakdown.
Getting into the specifics, Rhea Ripley amasses a whopping net worth of $1.5 million as of April 2021. As WrestleMania 37 nears up, the NXT sensation is at the peak of her career in terms of hype. Earlier, the diva even managed to get her name near the main roster during Survivor Series 2019 season as she beat both Charlotte Flair and Sasha Banks. However, the WWE star was also a member of Team NXT, which beat Team Raw and Team SmackDown in the traditional 5-on-5-on-5 women's elimination match.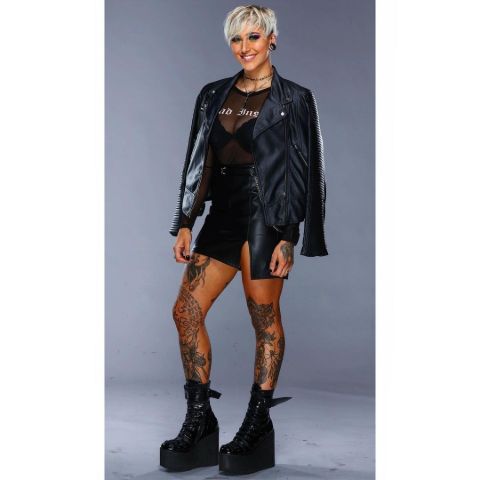 Rhea Ripley made her Raw debut on March 22, 2021.
Photo Source: Instagram
Rhea Ripley was born on 11 October 1996 in Adelaide, South Australia. However, her professional journey took her to the United States, where she travels a lot in several WWE NXT events. Not many know this, but she signed with WWE in 2017, competing in the inaugural Mae Young Classic.
Rhea Ripley Vs. Asuka In Wrestlemania 37
Yes, you read it right. Wrestlemania 37 just got more interesting with an interesting card with two of the most talented Women wrestlers, Asuka and Rhea Ripley, going head to head for the WWE Women's Championship. There were a lot of rumors that the athlete was getting promoted to the main roster, but not many anticipated how she would be going straight to the WWE Raw Women's Championship.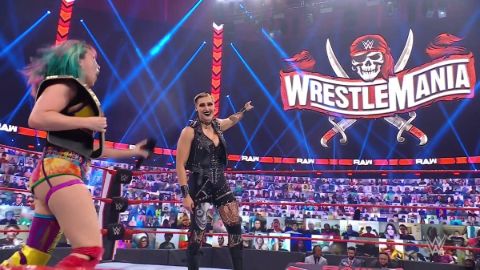 Rhea Ripley and Asuka face each other in night two of WrestleMania 37.
Photo Source: Bleeding Col.
For the first time, there was a video on 22 February 2021 that hyped her arrival to the main roster. She made her debut on 22 March 2021 and straight away challenged Asuka, who was thrilled to get an amazing competitor.
Related: Andi Sullivan's Net Worth In 2021: All The Details.
Besides her professional journey, the 24-year-old is also in a romantic relationship with fellow wrestler Demetri Jackson.
Related: What is Bianca Belair's Net Worth In 2021?
For more news and updates about your favorite stars, please stay connected with us at Glamour Fame.
-->