'RHOBH' Star Teddi Mellencamp Pregnant with Baby No. 3 - When is Her Due Date?
Teddi Mellencamp revealed her due date for baby number three on her Instagram story.
The Real Housewives of Beverly Hills star, Teddi Mellancamp announced last week she is expecting her baby number three but did not reveal the due date.
But recently, the star took to her Instagram to reveal the date among her Instagram followers.
Source: Instagram
The star always keeps her fans updated how she maintains a healthy pregnancy by sharing pictures of her baby bump.
Also See: Lisa Vanderpump Sheds Some Light on The Real Housewives of Beverly Hills Dog Drama
According to one of the online outlets, Teddi revealed her due date on Instagram's Q&A round with fans.
According to reports, the due date for baby number three is at the beginning of March. Teddi said, "At the beginning of March, thank you!"
The star and her husband Edwin Arroyave shares two children already, daughter Slate, 6, and son Cruz, 5.
This pregnancy holds importance for the star as she conceived it naturally while previously both the child were conceived undergoing IVF.
Teddi said, "For my third pregnancy I decided to document my journey as this will be my first as 'healthy and fit.'"
Mellencamp on her Instagram post said, "For me, that means I am continuing to listen to my body while eating what my baby needs and getting in daily activity."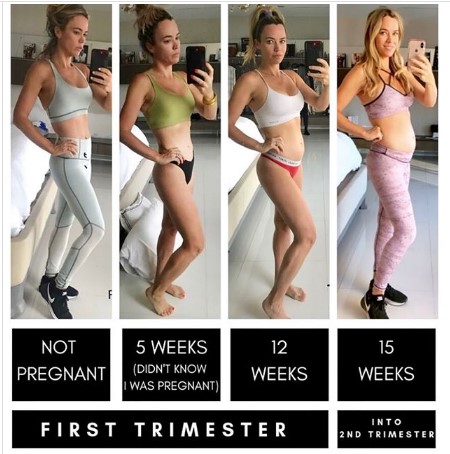 Source: Instagram
She further added, "My pregnancies with both Slate and Cruz were much different than this one— there were hormones, blood thinners, steroids and lots of temporary bed rests to avoid another miscarriage."
Teddi added, "Needless to say I wasn't allowed to be active and I turned to things like bacon, egg and cheese biscuits, and cinnamon rolls to comfort m… but they did anything but comfort me. Instead, they led me to a warning for my doc about health risks."
Well, we can't be happier for the star, and we wish all the luck for the whole family.
-->