'RHOP' Taking Over 'RHOA' in Popularity? Robyn Dixon Just Appreciates the Comparison
Published Sun Sep 06 2020 By Sea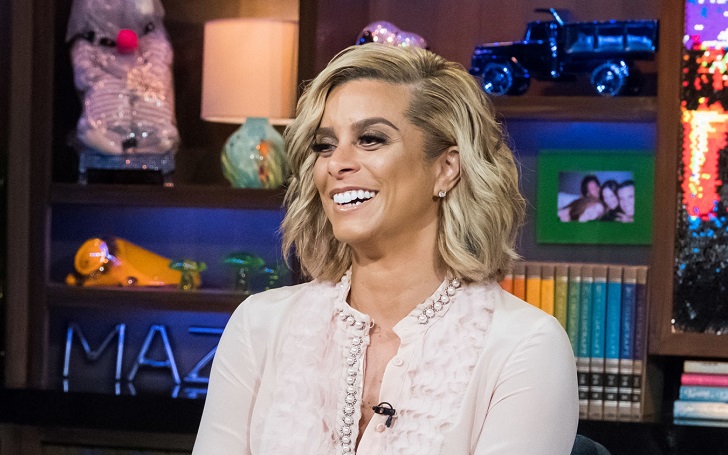 'RHOP's Robyn Dixon says the show will never take 'RHOA's place as more entertaining of the 'Real Housewives' franchise.
Any normal person would want a drama-free life. But the 'Real Housewives' world naturally hinges on drama. The fans seem to take drama as the main factor for the popularity of the show, and many think 'The Real Housewives of Atlanta' isn't giving them too much of it, so much so that they are finding 'The Real Housewives of Potomac' more entertaining that the reigning show.
Of course, the current season of Potomac has been wildly entertaining, factoring out the sour relationships that has been formed among the castmates (no shame in giving Monique Samuels and Candiace Dillard as examples). But 'RHOA' hasn't lacked anything either, with NeNe Leakes still to sort out her salary negotiation with the network.
A lot of things were said, of course.
Photo Credit: Paul Morigi, Bravo
However, what viewers see on the screen is vital for the ratings of the show. And the only "huge" thing we've seen on 'RHOA' is the petition fans started to boycott the show and the network in favor of Leakes and Mariah Huq of 'Married to Medicine'. That, too, is just diminishing 'RHOA's popularity among the fans.
Meanwhile, Samuels and Dillard going head to head, literally, on screen has guaranteed a huge gap in their friendship, a drama any fans would like to get on different sides of. That's just one of the few feuds we've seen over the course of five seasons which 'RHOP' is into now.
Also See: Complete Details of NeNe Leakes' Net Worth
With a lot of boxes to check, fans feel as though 'RHOP' has gone a little above 'RHOA' in popularity and support. But one particular Potomac housewife doesn't think it will be the case yet, despite how fans have continued to love the show.
During an interview with People Magazine's 'Reality Check', Robyn Dixon says she still believes 'RHOA' is up where it was before and that Potomac would never try to take their place.
"First of all, Atlanta and Potomac are coexisting. Okay?" Dixon responded to the new idea. "We're like the little sisters, and we're just trying to carry the torch. So we will never ever take their place. But we appreciate the comparisons. And we really, really appreciate that people are just loving us for us because we are two different shows completely and it feels really great you know, five seasons later that the fans are still loving Potomac for who we are."
So yeah, Potomac will last further still. And it's not like 'RHOA's existence is in chaos right now, but the criticism is too heavy on the network that they may think of making some changes in response to the demand. Not everything, but a lot of it. It's unlikely they'll just cancel the whole thing or shut down the network completely either. We all know how that works.
Stay tuned and connected to GlamourFame for more celebrity news and updates.
-->