Richard Madden Is Reportedly In Talks To Join Marvel's 'The Eternals'
Published Wed May 08 2019 By Eden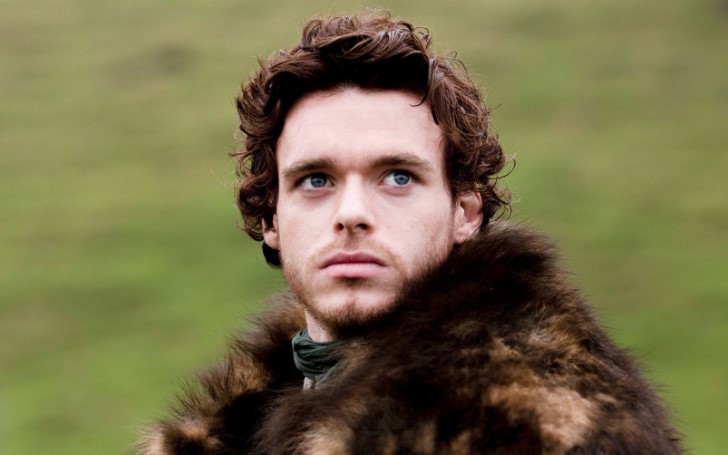 Could Richard Madden be joining 'The Eternals' of Marvel Studios?
'The Eternals' starring Angelina Jolie and Kumail Nanjiani focuses on a group of ancient human beings.
In a surprising turn of events, it looks like 'Game of Thrones' and 'Bodyguard' star Richard Madden could be added in the cast. Details about the actor's character, however, is kept under wraps.
The film is set to be directed by Chloe Zhao while Matthew and Ryan Firpo ('Ruin') are writing the script. Marvel's chief Kevin Feige will serve as the producer.
Watch: Angelina Jolie's The Eternals Marvel Movie Explained
It was previously reported South Korean actor Ma Dong-seok, also known as Don Lee, will make his American film debut in the movie.
The Eternals are a race of ancient human beings created a million years ago by the cosmic entities known as the Celestials. They were first introduced by comic legend Jack Kirby in 1976.
As per ComicVine, the Celestials accelerated the evolution of a handful of subjects. They carry several superhuman traits, most notably the genetic potential to mentally manipulate limited quantities of cosmic energy.
You Might Like: Game Of Thrones: Here's What The Night King Actor Vladimir Furdik Looks Like In Real Life
The insiders claim the story will focus on the female Eternal known as Sersi, (no, not the Lannister one in Game of Thrones). Angelina Jolie is currently in talks to play the lead role.
Referencing the fourth phase of MCU, Feige said - "We have started working on what are the films post-phase 3." The Marvel chiefs are looking forward to creating a similar level of anticipation with a new slate of movies after the wind-down of franchises based on the original Avengers.
Check Out: (GoT) Robb Stark || The Young Wolf
Madden is best known for playing Robb Stark on 'Game of Thrones,' and following up with BBC thriller 'Bodyguard'. The actor's next project is Paramount's Elton John biopic 'Rocketman,' playing John's longtime manager, John Reid.
Madden is repped by WME and Troika.
-->