Did Ricky Martin Undergo Face Surgery? Find Out Here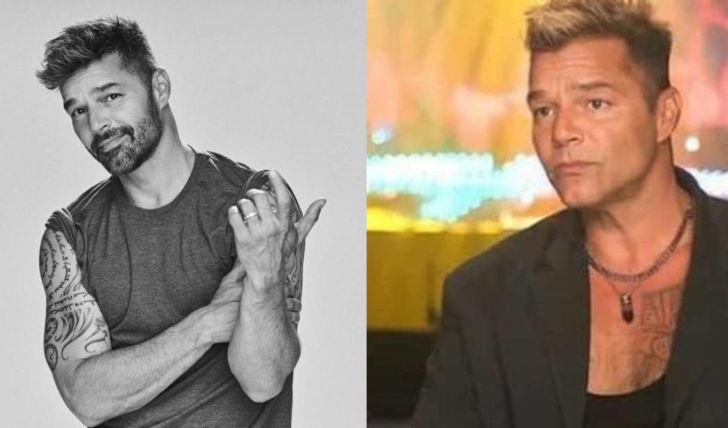 Ricky Martin's Plastic Surgery Controversy Explained: Did He Undergo Face Surgery?
Ricky Martin, the Puerto Rican singer-songwriter, is famously regarded as 'King of Latin Pop,' but the singer's name was dragged when he came under fire for alleged facial surgery. The speculation remains a hotly-discussed topic on Twitter and elsewhere as Martin is considered one the best-looking faces in the industry.
Also, actor, author, record producer, and humanitarian, Martin's talents and accomplishments know no bounds. His song, Livin' la Vida Loca, earned him worldwide fame and recognition. Born on December 24, 1971, Martin hasn't kept mummed and led the trolls to come at him. The singer recently cleared the rumors on his Instagram. Learn the truth ahead.
Ricky Martin Explains the Deal With his Face!
Cosmetic surgery has become a trend in showbiz. It may have been long associated with female entertainers, but many male stars have tried their hands on the procedure in recent times; hence, it was no shock when Martin appeared in a recent interview on Entertainment Tonight, looking botched.
Martin attracted wild plastic surgery rumors after looking different in an interview.
Photo Source: Bolavip
Fans were fast to assume a botched cosmetic surgery. Many rambled on the internet that the pop star's face surgery is the worst to date. Affixing his picture next to Marilyn Manson, one fan wrote, "So you're telling me this is Ricky Martin." The pop star originally joined the interview to promote his tour with Enrique Iglesias, but his bloated or waxed face got the promotion instead.
Check Out: Did Lisa Boothe Undergo Plastic Surgery? Find Out Here
The father of four didn't retaliate to the accusations until a while. Martin took to his social media handles and respectfully debunked the rumors. He made a Tik Tok video that was also shared on his Twitter. The singer said, "I'm here because I think some of you are really concerned because supposedly I did something to my face and I haven't done anything to my face."
Ricky denies plastic surgery allegations.
Source: Dr. Gary Motykie
Martin continues, "I swear, look, I have lines [of expression]. I haven't used botox or fillers. If I had used something, I would have told you because I don't have anything to hide." Ricky shared the plastic surgery effect could have been a result of a multivitamin serum he was using. "I think that made me inflamed a little bit. But I didn't want to cancel the interview," said the singer.
Martin & Iglesias Live in Concert!
The ongoing Martin and Iglesias concert may be a once-in-a-lifetime opportunity. The two prominent Latin singers announced back in March 2020 that they would be holding a joint tour throughout many cities. While breaking the news, Enrique said, "This is a historic moment and we've been wanting to do this for a long time. The show will be spectacular."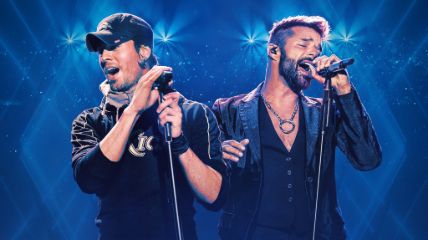 Martin and Iglesias kicked off their tour in Los Angeles.
Photo Source: Ticket Master
The tour kicked off on September 25, 2021, in Nevada, Las Vegas. The power duo was joined by Columbian singer Sebastian Yatra, who is set to tour through the country. The next concert will take place in Rosemont, Boston, Toronto, and so on. The trio will conclude the show in Anaheim on November 20, 2021.
For more information and news on your favorite stars, stay connected to Glamour Fame.
-->