Rising Star: Exploring the Journey of TV Personality Carlos Adyan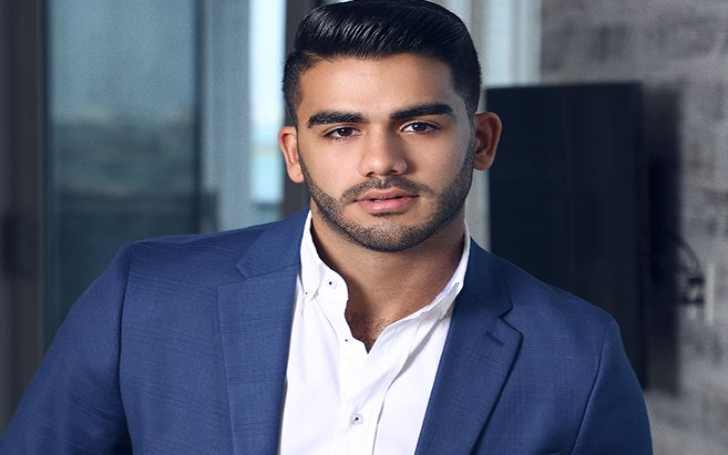 Carlos Adyan is a well-known Puerto Rican journalist, television presenter, and influencer who currently hosts the daily show "En Casa con Telemundo" and works as a journalist on the entertainment program "Suelta La Sopa" on the Telemundo channel.
He has quickly risen to prominence in the media industry, becoming one of the youngest and most notable media personalities in Florida, particularly within the Spanish-speaking community. Adyan's career began at Radio Caracol at 1260 AM, and he has since gained valuable experience working for prestigious media outlets like CNN en Español and Telemundo.
Is Carlos Adyan Single or Married? Know About His Wife
No the journalist is not married and doesn't have a wife. Carlos Adyan, a prominent Puerto Rican journalist and television personality, recently made headlines by publicly announcing his engagement to his boyfriend, Carlos Quintanilla.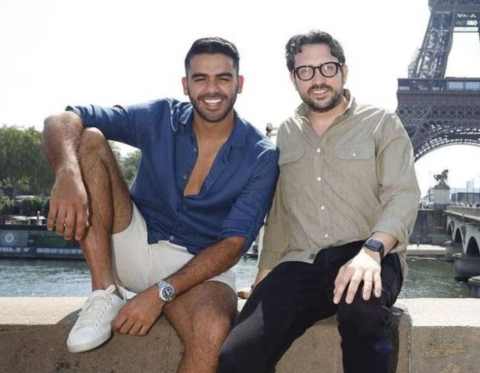 Carlos shared a heartwarming clip on his Instagram on June 29, 2023, capturing the moment when Carlos Quintanilla proposed with a Tiffany & Co. engagement ring.
How Long Have Been Carlos Adyan and Carlos Quintanilla Dating?
The couple has been together for approximately three years, and their paths first crossed when Carlos Adyan worked as a presenter for Vanessa Claude. They took their relationship to the next level by moving in together in February and have expressed their desire to start a family.
Their plans include adopting a child and having another through surrogacy. Notably, Carlos Quintanilla is also a recognized television personality, best known as the creator of "Z-control" on Netflix. Their engagement represents a significant milestone in their personal lives and has garnered attention and support from their fans and the public.
Also See: Who is Martyn Eaden? Some Interesting Facts to Know About the Writer and Chrissy Metz Former Husband
Life as a Journalist and TV Presenter
Carlos Adyan is a prominent Puerto Rican journalist, TV presenter, and influencer, currently hosting "En Casa con Telemundo" and working on "Suelta La Sopa" at Telemundo. He's become one of Florida's youngest and most notable media figures, especially within the Spanish-speaking community.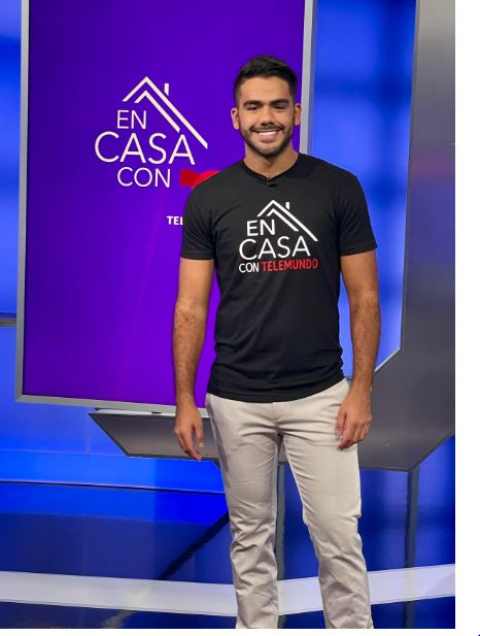 His career began at Radio Caracol at 1260 AM and expanded to CNN en Español and Telemundo. Known for versatility and charisma, he's hosted events like the Billboard Awards and Premios Tu Música Urbano and covered the Rio 2016 Olympic Games.
Adyan's adaptability extends to acting, showcasing his multifaceted talent. His rapid rise inspires younger generations and makes him a source of pride in the Hispanic community, with a promising future in media and the arts.
How Rich is Carlos Adyan in 2023? Know About Adyan's Net worth and Salary
As of 2023, Carlos Adyan has amassed an estimated net worth of $1.5 million, primarily stemming from his successful career as a TV show host. Despite his relatively young age, this is a significant financial achievement.
His estimated annual income exceeds $100,000, indicating his continued success and financial stability in the media industry. Carlos Adyan's financial accomplishments reflect his talent and dedication to his profession.
See: Who is Susan Delise's Husband? Know Everything in Details About Her!
Social Media Presence
Carlos Adyan, the renowned TV show host, enjoys a substantial following on social media platforms. His Instagram account, @carlosadyan, boasts 500K followers who appreciate his stunning photographs and likely follow him for updates and insights into his life and career.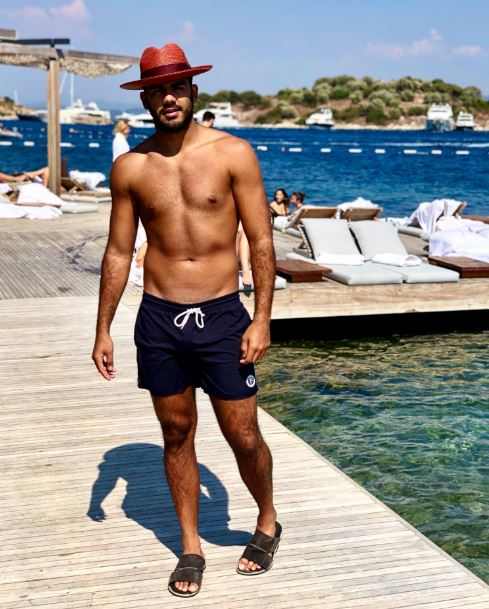 Additionally, Carlos maintains a YouTube channel under his name, "Carlos Adyan," with over 400 subscribers, where he may share video content related to his work, interests, or personal experiences, further connecting with his audience and expanding his online presence. These social media platforms allow him to engage with fans and share his content with a wide and diverse audience.
Age and Bio
Carlos Adyan, born on July 31, 1995, in the United States, is a Hispanic TV show host renowned for his on-camera work with Telemundo Networks. As of the latest available information, he is in his late 20s. Carlos gained recognition as the host of "Acceso Total" on Telemundo.
He has shared on his Instagram account a comparison between himself and the soccer star Radamel Falcao. Additionally, Carlos Adyan earned a degree from Florida International University, highlighting his commitment to education alongside his successful media career.
Stay With Glamour Fame For More Related Content
-->