Rob Dyrdek and Wife Bryiana Celebrate the Arrival of Baby Boy Kodah Dash Dyrdek!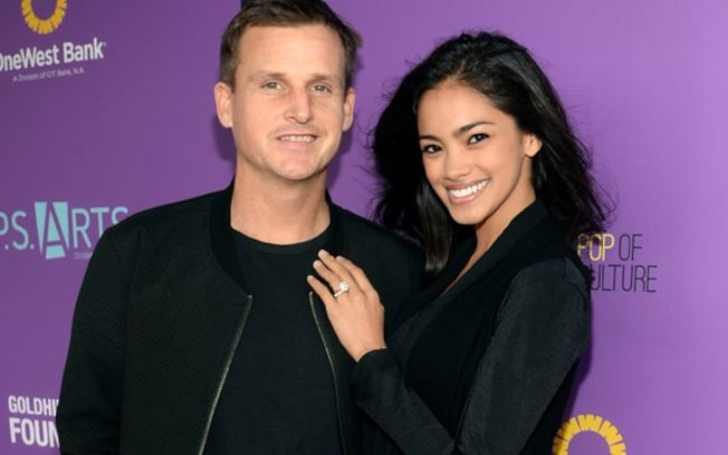 Rob Dyrdek is a multi-talented American entrepreneur, skateboarder, actor, producer, and reality TV personality. Born on June 28, 1974, in Kettering, Ohio, he gained fame through professional skateboarding before transitioning to television. Dyrdek is known for his dynamic career and for creating popular shows like "Rob & Big" and "Ridiculousness."
Bryiana Dyrdek, formerly known as Bryiana Flores, is renowned as the wife of renowned skateboarder and TV figure Rob Dyrdek. However, even before her marriage to Rob, she lived an intriguing life under her maiden name.
Starting A Beautiful Love Story
Bryiana Noelle Flores is currently happily married to the well-known American entrepreneur, actor, producer, reality TV personality, and former professional skateboarder, Rob Dyrdek. Their marriage has lasted for over 5 years and remains strong.
Rob Dyrdek is a prominent figure in the USA, renowned as one of the "most influential skateboarders of all time" by FoxWeekly. The couple's story began when Dyrdek initiated contact by sending Flores direct messages on Twitter.
Their conversations blossomed, leading to their decision to meet in person. Flores was impressed by Dyrdek's genuine interest and the thoughtful plans he made for their first date. This connection grew into a romantic relationship, and they eventually started dating.
Surprise Proposal and Wedding Ceremony
After a period of dating, Rob Dyrdek orchestrated a memorable proposal for his girlfriend, Bryiana Noelle Flores. During a visit to Disneyland to watch her favorite show, Aladdin, Dyrdek left briefly and then returned to the theater riding atop a prop elephant.
He summoned the show's Genie and made a wish for the most beautiful woman in the world, inviting Bryiana on stage. From nowhere, the actor proposed to his love of life by kneeling down with a beautiful ring.
Bryiana accepted, and their engagement became widely known. Within some time they take their relationship one step forward. They accepted one another as husband and wife on 19th September 2015. The duo shared beautiful pictures on their respective social media account captioning Mr. and Mrs. Dyrdek.
Blessed With Two Beautiful Kids
Bryiana and Dyrdek are joyful parents to two children. Just around a year after their wedding, they welcomed their first child, a son named Kodah Dash, on September 9, 2016. Dyrdek expressed his excitement by sharing the news on Instagram, delighting his fans.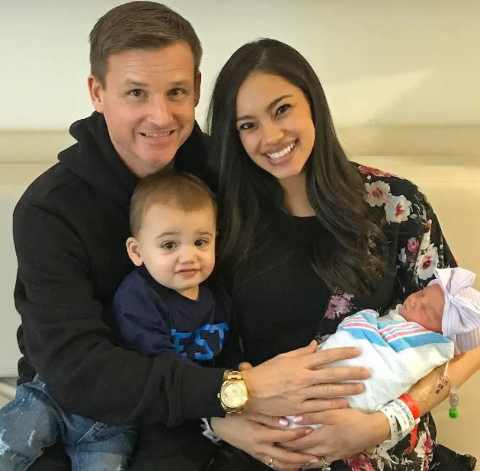 A year later, in December 2017, they welcomed their second child, a daughter named Nala Ryan. Bryiana Noelle Flores takes immense pride in her children and frequently showcases them on her social media.
Her Instagram page is filled with images of her husband and their kids, capturing moments from vacations, hangouts, and cherished family times. It's evident that Bryiana is relishing her marriage, and their bond appears to grow stronger with each passing day, as they continue to share love and create lasting memories.
A Huge Age Gap But Ever Lasting Love
When Rob Dyrdek and Bryiana Flores first crossed paths in 2013, their age difference of about 17 years, with Rob being around 38 and Bryiana around 21, raised some eyebrows. The significant gap in their ages, coupled with the fact that Rob was already an established athlete when his wife was born.
This led to mixed reactions, even though many fans found their connection endearing as seen in YouTube comments on an interview with Bryiana. However, age disparities in Hollywood relationships are not uncommon, and the couple's happiness seemed to overshadow any concerns about their age gap.
As time has passed and they've become parents to two children, their age difference has become less relevant. While some might view their marriage as extravagant, their unique meeting story contributed to their journey together, ultimately leading to a strong and captivating bond that transcends age.
Living A Lavish Lifestyle For Sure
Rob Dyrdek and Bryiana Noelle Flores have enjoyed living in multiple stunning homes. Dyrdek once owned a Hollywood Hills West home listed for almost $3.5 million in 2016, boasting lavish features like tile floors, a hot tub, a pool, and more.
Later, they acquired a $6 million Beverly Hills mansion in 2019, undergoing extensive renovations. The mansion showcased impressive elements like a grand entrance, hardwood floors, a Disney-themed home cinema, a spacious garden with Los Angeles views, and luxurious balconies.
Despite the grandeur, they upgraded to an $8.5 million mansion in Mulholland Estates in 2020, continuing their journey of luxurious living.
Rob Dyrdek's Wife is a Model and Businesswoman
Bryiana Noelle Flores has transitioned from being a model to a dedicated businesswoman, proudly overseeing her online beauty store, Iconic Beauty. As the president of the store, she offers products like thermal protectant, dry shampoo, and hairspray, aiming to boost women's confidence and beauty in their daily lives.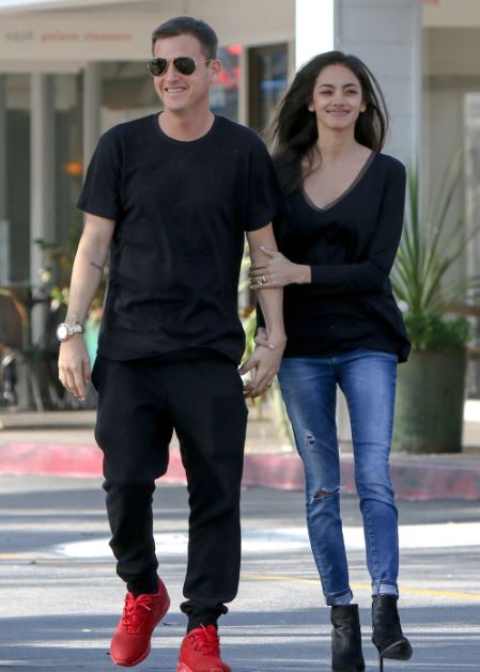 What's remarkable is that Iconic Beauty is not just a store—it hosts an annual beauty pageant known as the Iconic Beauty Initiative. Bryiana established this pageant in 2014 to empower young girls, fostering dreams and self-expression. Iconic Beauty has evolved into a supportive community for women from all walks of life, united in pursuing their aspirations.
Rob Dyrdek Skating, Entrepreneur, Movies and TV Shows
Rob Dyrdek's career spans various domains. He began skateboarding at 11 and turned pro at 16, launching his own skateboarding accessory company at 17. He co-founded Alien Workshop and created signature Dyrdek skateboards.
He expanded into business with Dyrdek Enterprises in 1999. Rob & Big and Rob Dyrdek's Fantasy Factory were his MTV reality series. He founded Street League Skateboarding (SLS) in 2010. Ridiculousness premiered in 2011, followed by Wild Grinders, DNA Distribution acquisition, and Superjacket Productions. Steelo Brim and Mod Sun are also part of Ridiculousness in the past.
He co-founded Dyrdek Machine in 2016, investing in startups. Thrill One was formed in 2020, merging SLS, Superjacket Productions, and Nitro Circus. Dyrdek remains a prolific entrepreneur, producer, and advocate.
Visit Glamour Fame
-->