Avril Lavigne Breaks Up With Her Fiance, Mod Sun!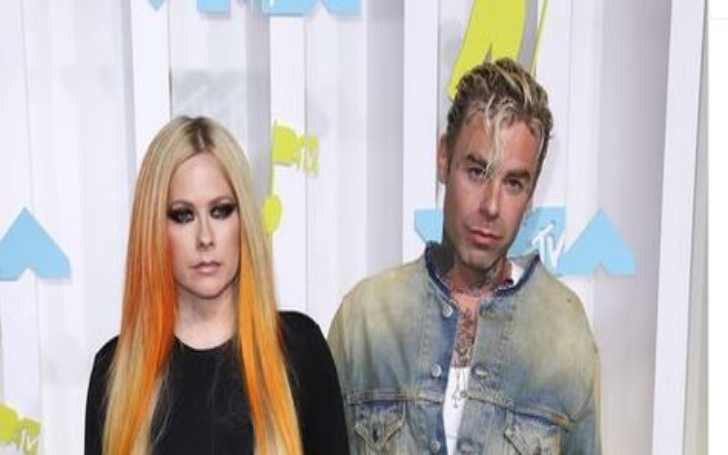 Avril Lavigne and Mod Sun are widespread celebrity couples who have created a massive buzz on the internet. From their extraordinary dating life to their break-up journey, they have never failed to gather mass media attention.
Avril is a Canadian singer and songwriter known as Pop Punk Queen who has released seven studio albums. On the other hand, Mod is also part of pop punk music and released his fifth studio album in 2023. Now let's dig into more details regarding the pair and learn them better.
Avril Lavigne Breaks Up With Her Fiance, Mod Sun!
One of the top news in every media is about the pop-punk duo. Recently the pair headlined everywhere after they ended their relationship. Mod Sun and Avril Lavigne have been in o an off relationship for the past three months.
But for now, they are no longer together and parted ways. The duo was last seen together at the pre-Grammy event celebrated in Los Angeles. Also, they enjoyed a beautiful night out playing ice hockey which they posted through their social media accounts.
Earlier this week, Complicated singer and rapper Tyga's photos of hugging after a meal at Nobu restaurant went public. The pictures started dating rumors of the duo in a matter of time. However, neither of them has confirmed the romance.
According to their close ones, the musical duo is genuine friends. There was no third party involved in the separation between Sun and Avril. So it is still a mystery whether Lavigne and Sun are together.
For the last 4-5 weeks, the duo hasn't uploaded one another's pictures on their social media accounts. Maybe they will address their split the world about their next step in the relationship. Also, the rapper is busy on his God Save the Teen tour while the songwriter is scheduled to promote her new song I'm A Mess.
Avril Lavigne and Mod Sun: Relationship History
The musical duo started their sweet relationship in March 2021 with a bank. Soon after their relationship sparked, Avril Lavigne and Mod Sun appeared in the Sun's music video Flames. Avril also featured that particular song and gathered huge media attention.
The celebrity couple then started appearing in several public places together by holding hands and kissing. They even started uploading one another's pictures frequently. In April 2022, the singer announced her engagement via her Instagram account.
Avril uploaded a beautiful picture of the pair where the rapper proposed. Despite such love and affection, Lavigne and Sun called off their engagement in February 2023.
Mod Sun Was in Polyamorous Relationship
The former musical duo has faced many ups and downs in their relationship. Before that, they also encountered several failed romances. Regarding the rapper, Mod Sun was in a polyamorous relationship with Actress Bella Throne and Social media star Tana Mongeau in October 2018.
The trio enjoyed their relationship for several months and later broke up. Within a few months, Mod began a solo relationship with Dirty Sexy Money star Throne. The duo enjoyed their love journey for fifteen months and later broke up.
According to the Perfectly Imperfect singer, they engaged, married, and divorced during their romance. At the same time, the American actress denied all of this and gave a harsh response. Similarly, he began dating his other partner, Mongeau, in early 2020 and later broke up in the same year.
Avril Lavigne Married and Divorced Two Times
On the hand, the Complicated singer faced two divorces in the past. Lavigne and her First husband, Deryck Whibley, guitarist and vocalist of Sum 41, exchanged wedding vows in July 2006 after dating for a year in Montecito, California.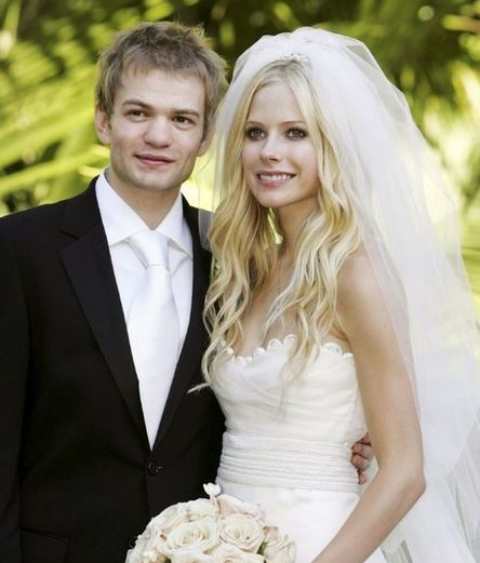 In 2009 after three years of their married journey, they got divorced. Later she met her second husband, Chad Kroeger, in 2012. They married after a year of dating in Chateau de la Napoule in July 2013. However, their relationship lasted for only two years. Avril announced the split on her Instagram account.
LAVISH Lifestyle of Avril Lavigne and Mod Sun
The former musical couple Avril Lavigne and Mod Sun are one of the most successful personalities. In the world of music, they have gathered a monumental achievement. The two music personalities are living a quality and lavish lifestyle. Mod, an American rapper, is now enjoying a net worth of $5 Million. Sun is touring the states for his new album God Save the Teen.
Mod's estimated annual income is over $300,000 through his overall involvement. Regarding the complicated singer, she is enjoying a fortune of $60 Million. At sixteen, she signed a contract with Arista Records worth over $2 Million. When Avril was seventeen, she sold over 30 Million albums and 50 Million singles worldwide, reaching No. 1 in the UK.
Not only that, the singer has appeared in several movies and series, including Charming, The Flock, Fast Food Nation, and many more. As estimated, the Love Sux singer makes over $1 Million throughout her participation. She is often busy touring and making new songs. Most of her fortune is from tour and record deals, and also she frequently does ads for various brands.
Avril Lavigne Multi Million Homes
The punk star owns several homes both in the United States and Canada. In 2004, she bought a Beverly Hills home for $4.5 Million. With almost a million dollar profit, the singer sold that house for $5.2 Million in 2008.
In 2007 while in a relationship with her former husband, Derek, they jointly bought a $9.5 Million Bel Air Mansion. They bought it from the famous drummer Travis Barker. With the end of the relationship, the former paid sold it for $8.5 Million in 2012, acquiring a $1 Million loss.
Later She bought Sherman Oaks, California Mansion for $5.6 Million with Kroeger. After five years of separation, they sold it for $5 Million in 2020.
For More Relevant Content, Stay Tune To Glamour Fame
-->