Rob Kardashian Is 'Doing His Best' to Stay Healthy for Daughter Dream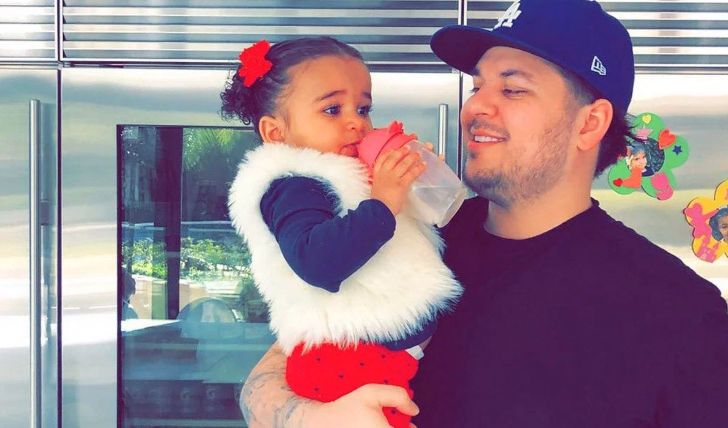 Rob Kardashian is Doing Everything He Can for His Daughter Dream: Exclusive Story Here!
Unlike his clout chasing siblings, Rob Kardashian has maintained a certain distance from the spotlight. A source recently told ET that the former Keeping Up With the Kardashian star is thriving to become the best version of himself, and the reason behind Rob's newfound determination might melt your heart. The source said, Rob wants to be the best dad for his four years old daughter Dream.
"Rob has been working on some fun projects and is really mostly focused on Dream," they said. "He is keeping things super low key. He is very hands on, involved, and super silly as a dad," the insider told ET. The source shares that Rob is focused on living an active and healthy lifestyle for Dream. "He is doing his best to stay positive and healthy, both mentally and physically, for the sake of Dream," revealed the source.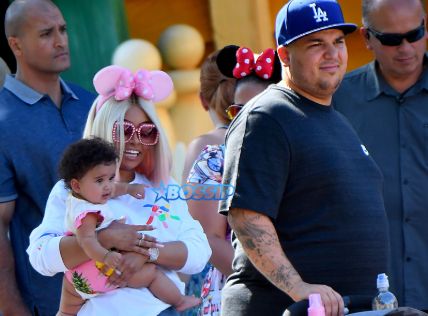 Rob's top priority continues to be his four-year-old daughter.
Photo Source: Bossip
Rob Kardashian, 34, started dating model Black Chyna in January 2016. Three months later, the duo announced that they were engaged. Rob and Chyna birthed their daughter Dream Renee Kardashian on November 10, 2016; they announced their split a month later on social media. Rob and Chyna's relationship went on and off till early 2017.
Don't Miss: Trailer for 'Game of Thrones' Spin-off 'House of the Dragon' is Out Now.
Rob and Chyna reached a new custody agreement in 2020 after a long legal battle. The new agreement gave both the parents physical custody over Dream on alternate weeks. Both Rob and Chyna agreed to be alcohol-free when they were in charge of their daughter. Rob had stepped away from KUWTK around the time when his troubled relationship with Chyna was blown out of proportion.
Rob is still struggling to stay healthy, but he is doing his best. Source: ET
In an episode of the KUWTK reunion, the Kardashian members can discuss Rob's partition from the family's reality show. Khloe Kardashian says Rob was feeling really good about himself. "He is working really hard on himself," says Khloe. She further shares that he isn't ready to come out in the limelight for now.
For more information and news on your favorite stars, stay connected to Glamour Fame.
-->