What is Robert Halford's Net Worth in 2021? Learn All the Details here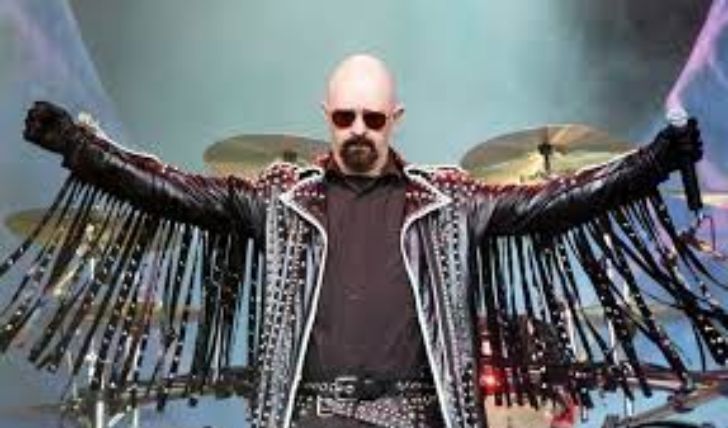 Inside Robert Halfords's Colossal Net Worth: Get All Details Here!
Robert Halford is best known as the lead vocalist of Judas Priest; an English heavy metal band formed in 1969. The singer-songwriter has also collaborated with other influential bands like Fight, Two, including his solo band, Halford. Robert John Arthur Halford was born on August 25, 1951, in Sutton, Coldfield.
Before joining the Judas Priest, Halford worked as a manager of porn cinema. Not only did he receive high fame in the band, Also Halford was nicknamed the Metal God by his ardent metal fans worldwide. Heavy metal may be a lost art now, but Halford's massive net worth in 2021 reminds how significant and a celebrated genre it was back then. Learn more ahead.
Robert Halford is a Multi-millionaire!
Celebrity Net Worth estimates Halford's net worth in 2021 to be a whopping $30 million. Although some outlets have estimated the singer boasts $80 million. Both amounts put Halford among the top 10 richest metal singers in the world. Halford accumulated the colossal fortune via his singing career.
It was Halford's sister who introduced him to Judas Priest. Photo Source: Celebrity Net Worth
Halford's sister, Sue, had introduced him to Judas Priest, who was dating Ian Hill, the band's co-founder. After joining the team, the band and Halford experienced the pinnacle of fame in the next few years. Rob performed his first show with the band in 1973, and his debut album Rocka Rolla was released the year after.
Don't Miss: What is Candice Dillard's Net Worth in 2021? Learn All the Details of Her Earnings Here.
Well noted for his powerful vocal and stud look, an image he would build in his years with the team, Halford released many hits and performed on many tours until May 1992. His departure from Judas Priest wasn't an amicable one. Before announcing his leave, Halford sued the band's label Sony for its repressive practices.
Halford left the band in 1992 and formed a band named Fight. Photo Source: Cheat Sheet
The metal singer would release hit albums like War of Words, Mutation, Small Deadly Space with the band named Fight he formed with Scott Travis, Jay Jay Brown, Brian Tilse, and Russ Parrish. After a brief stint with the band Two, Halford created his won solo band, Halford, and gave the world his most iconic album, Resurrection.
Robert Halford's Lifestyle!
The British singer has never been shy of flaunting his accomplishments or his lavish lifestyle. Halford owns a house in Paradise Valley and another in Walsall. In an interview, he admitted to his passion for cars. Rob revealed among the variety of cars he owned, including Aston Martin DBS, Mercury Cougar, and Chevrolet Corvette, his favorite was Cadillac DTS.
Halford came out as gay on television.
Source: Apple music
Before reuniting with Judas Priest in 2004, Rob decided to come out of the closet and declared he was gay on MTV. Breaking down in tears, he revealed it was a great moment and that he'd finally freed himself. He later stated, he was receiving unanticipated love from his fans contrary to what he feared would happen. He is currently married to Thomas Pence.
Check Out: What is Olivia Jade Giannulli's Net Worth in 2021? Learn all the Details of Her Earnings Here
In a recent interview with Classic Rock Magazine, Halford proved just how brutally honest he is. When asked about his thoughts on Tim "Ripper" Owens, who fronted the Judas in 1996, Halford replied he's not interested. "I'm really just not interested. And that's no disrespect to Ripper, 'cause he's a friend of mine," said the 70 years old metal singer.
For more information and news on your favorite stars, stay connected to Glamour Fame.
-->