Robin Roberts Plans on Getting Married to Longtime Partner Amber Laign in 2023, Exclusive Details Here
Published Mon Jan 09 2023 By ashma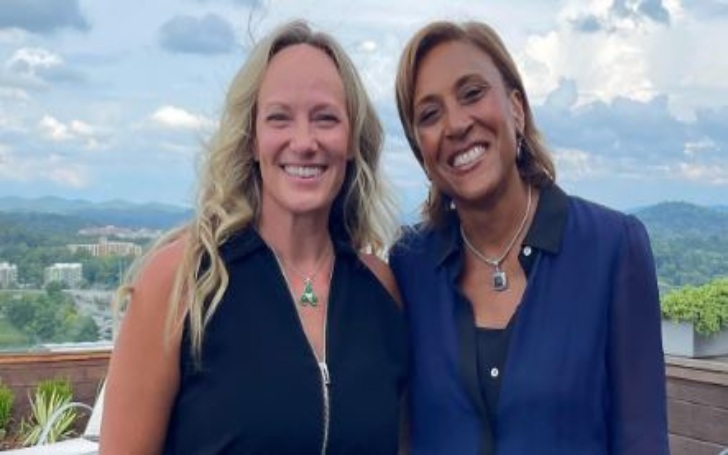 Robin Roberts is a top name in the world of journalism. She is an American television broadcaster who has served on NBC and ESPN. For ESPN, she served as a sportscaster for fifteen straight years. Currently, the host is the anchor of ABC's Good Morning America.
Alabama native journalist is currently in her early sixties. She is the youngest of four kids, including reporter sister Sally-Ann Roberts to parents Lucimarian and Colonel Lawrence E. Roberts. Her father was a pilot with the Tuskegee Airmen. Further, she attended Southeastern Louisana University and later graduated in 1983.
Robin Roberts Plans on Getting Married to Longtime Partner Amber Laign in 2023, Exclusive Details Here
Robin Roberts has an interesting love life, like her career. She has often gathered the limelight through her personal life. This time the reporter broke the internet after the journalist confirmed that she is getting married in 2023 to her longtime partner, Amber Laign.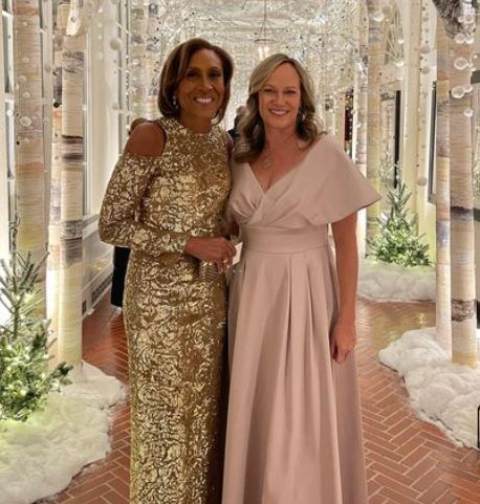 Robin revealed that she is excited about 2023. Likewise, she told the motivational speaker Gabby Bernstein: "I'm hesitating because I haven't said it out loud yet," Robin said. "I'm saying yes to marriage," she added.
We're getting married this year. We have talked about it, but we had put it off. She became ill, and it is saying yes to that and that next chapter.
At the beginning of 2022, she stated that she would be away from Good Morning American to help the love of her life. Laign, a massage therapist and Robin's partner is diagnosed with breast cancer.
In 2007, the reporter was also diagnosed with breast cancer and underwent several surgeries. At the beginning of 2022, she stated that she would be away from Good Morning American to help the love of her life.
In 2012, Roberts was again diagnosed with a rare disease of the bone marrow. Her partner, Amber, helped her through all the challenges during this event. So, according to Robin, it's her turn now.
Robin puts everything on hold as Amber goes through treatment
As mentioned above, Robin Roberts put her career on hiatus to be by her partner's side. Roberts also stated that she's repaying Amber. Her long-time girlfriend did the same for her when the reporter had breast cancer.
After dating for over a decade, Robin and her lover intend to make it official. Amber pulled through 2022, and then the lovebirds decided it was time they wedded. Please keep reading to learn about Roberts and Laign's relationship.
Sweet Love Story of Robin and her Partner, Amber Laign
Newscaster Robin Roberts met the love of her life, Amber Laign, back in July 2005 on a blind date. That same year the pair began their dating journey; however, they kept it private for almost a decade.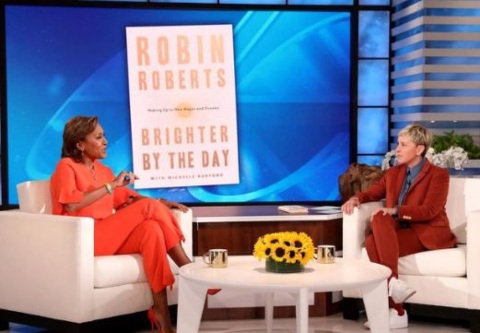 At the time of her recovery from bone marrow disease MDS, she publicly shout-out to Amber. Roberts surprised her fans and followers when she name-dropped her partner. For the first time, she publicly acknowledged her sexual orientation in December 2013 and appeared on The Ellen DeGeneres Show.
You May Also Like: Ellen DeGeneres Opens Up About Her Stepfather's Abuse When She Was a Teenager
The news reporter went on to reveal several personal stories. After that, the duo started appearing in several public places. During this timeframe, Roberts and Laign shared their romances openly.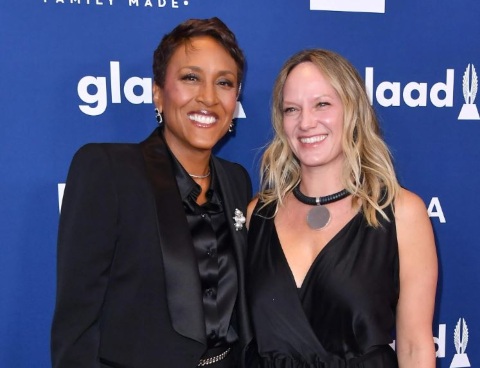 Roberts and Laign even attended award shows together, hand in hand. They have been together for seventeen years and share a great bond. In 2023, we will witness their romance to the next level after all Robin said about saying yes to the marriage.
The newscaster created a massive buzz after she announced her wedding. However, the big day for Robin remains a private affair. Aside from confirming her plans to wed, Roberts left out on the date of her big day.
For More Content, Stay Attached To Glamour Fame
-->