Ellen DeGeneres Opens Up About Her Stepfather's Abuse When She Was a Teenager
Published Wed May 29 2019 By Chester
Ellen DeGeneres opens up being sexually assaulted by her stepfather at the age of just 15!
The 61-years-old television showrunner Ellen DeGeneres revealed her deepest secret which she was unable to share on the media before.
Though we see Ellen as a fun and open person, deep insides she has her darkest secret which she buried under her chest for 46 years as of now.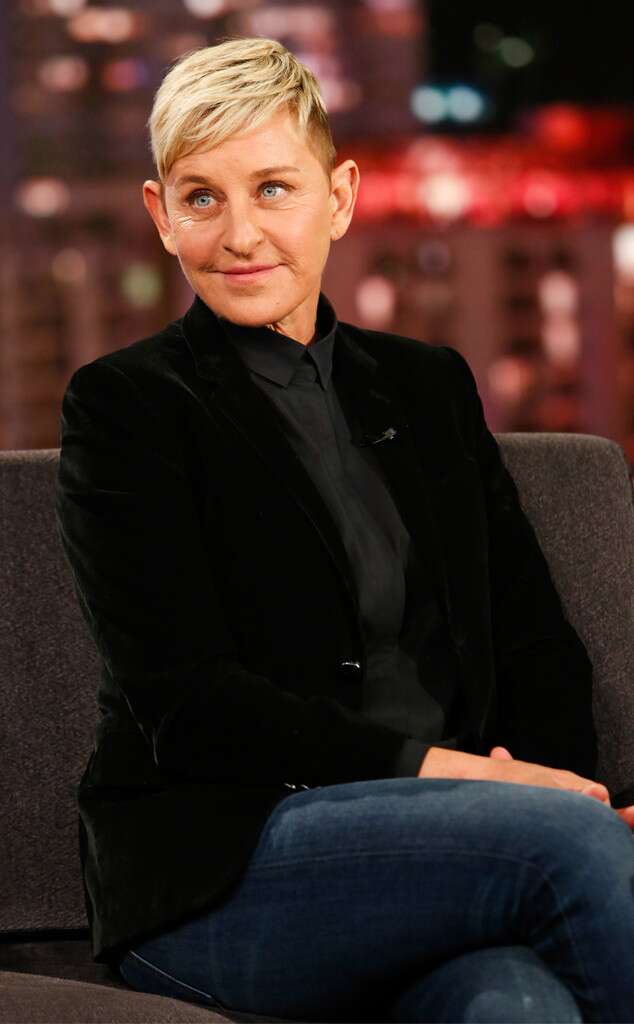 Ellen DeGeneres Reveals Her Stepfather Sexually Assaulted Her
Ellen opened about her sexual harassment during an episode from the 16th rendition of the Ellen Show, where Hollywood actress Busy Philipps joins the show and opens up about her assault as a teen.
N.J. Director Bryan Singer Reportedly Fired From 'Red Sonja' Reboot Amid Sexual Assault Allegations >>>
It was definitely a motivating episode for many girls who hide their feelings with fear of criticisms and reactions from society and people.
Check Out: Busy Philipps and Ellen Open Up About Being Survivors of Sexual Abuse
After a year later, Ellen unveiled the traumatic experience speaking with David Letterman in an episode of Netflix show "My Next Guest Need No Introduction". The episode is yet to be aired by the channel however it will be released this Friday.
Rami Malek Finally Speaks Out Against Director Bryan Singer After New Sexual Abuse Allegations >>>
So coming to the story of our favorite star DeGeneres, she revealed that the sexual abuse by her stepfather Roy Gruessendorf started right after her mother was diagnosed with breast cancer and had to undergo mastectomy- The Surgical procedure to remove all or part of the breast.
Ellen shared with Letterman,
"He told me when she was out of town that he'd felt a lump in her breast and needed to feel my breasts."
"Anyway, he convinced me that he needs to feel my breasts and then he tries to do it again another time, and then another time."
DeGeneres shared that she was a teenager at that time, 15 or 16 and initially kept the assaults hidden from her mother Betty DeGeneres.
Ellen DeGeneres revealed she's a victim of sexual assault and hopes her story helps other victims who are afraid to come forward.
SOURCE: NetFlix
When the writer first told it to mother Betty she didn't believe it and stayed with crook Gruessendorf for 18 years more. Finally, Betty left him after his stepfather Roy changed the story many times.
"I didn't really let it get to me. Until recently, I kind of went, 'I wish I would have been better taken care of. I wish she would have believed me.' And she's apologetic, but, you know," she said.
NBC News reached out to DeGeneres' mother, Betty DeGeneres, but has not received a comment back. As a matter of fact, a huge majority of the teenagers are still hiding their molestation on the dark.
Well, Ellen opened about her accusation in order to motivate them to expresses for a brighter future ahead.
The Psychology of a Rapist; What Triggers The Behavior of a Serial Rapist? >>>
Ellen revealed that she's been a victim of sexual assault and hopes her story will help other victims who are afraid to come forward and express.
-->