Rami Malek Finally Speaks Out Against Director Bryan Singer After New Sexual Abuse Allegations
Published Mon Feb 04 2019 By Jessica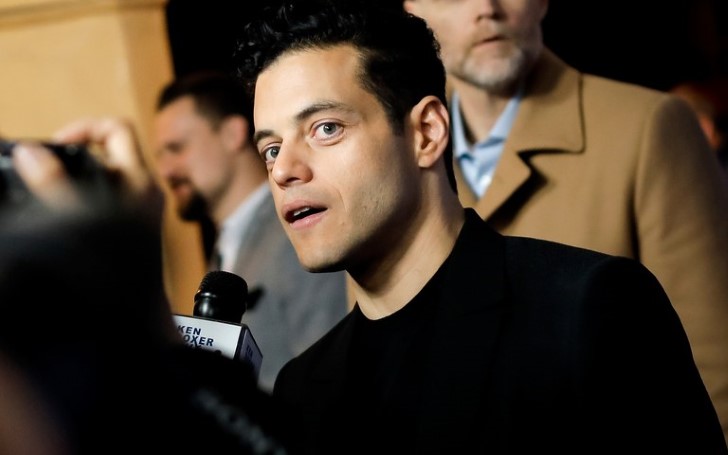 Actor Rami Malik finally breaks his silence against director Bryan Singer's sexual abuse allegation.
As 2018's hit Queen biopic Bohemian Rhapsody heads over to the Oscars with multiple nominations, the film's best actor nominee Rami Malek finally offered some of his opinions on the sexual assault allegation against the film director Bryan Singer.
The actor came to break his silence a week later after the recent sexual abuse accusation against the Hollywood director, who was fired from the film just a few weeks before the movie's composition was set to cover.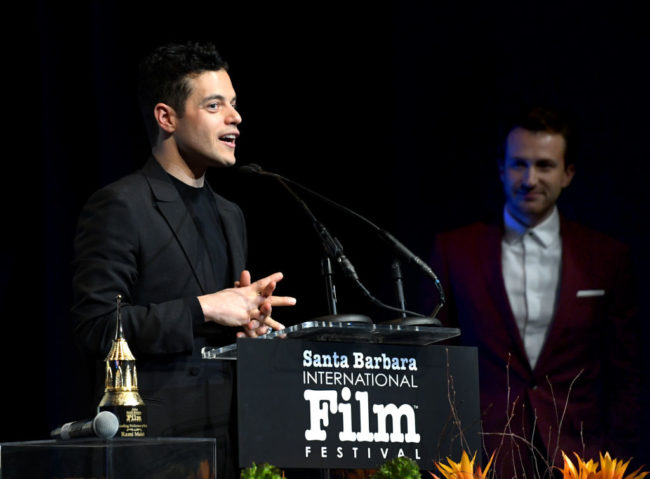 Rami Malek at the Santa Barbara International Film Festival

SOURCE: PinkNews
Malek reportedly spoke in a conversation with Santa Barbara International Film Festival after being honored for his controversial role for the Queen lead man Freddie Mercury.
The actor answered showing his support for the alleged victims after The Hollywood Reporter asked him on Singer's recent allegation.
You may also like: Bradley Cooper, Lady Gaga To Perform at Oscars 2019
Malek who previously also faced such questions finally responded raising his voice for the victims:
"I've sat here and talked about how everyone deserves a voice and anyone who wants to talk about what happened with Bryan deserves to have their voice heard. My situation with Bryan, it was not pleasant, not at all. And that's about what I can say at this point."
Furthermore, the 37 years old actor also stated on the all previous allegations against Singer.
Malek who previously claimed he didn't know about the accusations when he signed up for the film continued:
"My heart goes out to anyone who has to live through anything like what I've heard and what is out there."
He further states at the Arlington Theatre in front of hundreds of audiences.
"It's awful, it's remarkable that this happens, I can appreciate so much what they've been through and how difficult this must be for them. In the light of the #MeToo era that this somehow seems to exist after that, it's a horrible thing."
Singer, who was fired for constantly not showing up at the work rather than for the sexual allegations against him denies all the allegations, claiming the lawsuits are being filed by a dishonest cast of people willing to lie for attention and money.
Don't miss: Why Anne Hathaway Turned Down Hosting The Oscars
Malek himself revealed:
"For anyone who is seeking any solace in all of this, Bryan Singer was fired. Bryan Singer was fired, I don't think that was something anyone saw coming but I think that had to happen and it did."
Furthermore, some of Bryan's first sexual misconduct accusations date back to 1990s. Four men accusing the film director say they were seduced and some of them even raped.
Singer's alleged victims claim the experience made them suffer psychological damages, with substance-abuse problems, PTSD and depression.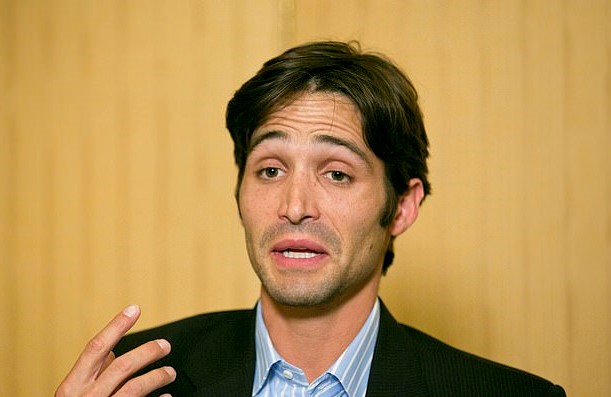 One of Bryan Singer alleged victim Michael Egan

SOURCE: The Daily Mail
One of his alleged victims named Victor Valdovinos claims the 53 years old filmmaker molested him on the set of 'Apt Pupil' when he was just 13 years old.
Another victim who did not want to identify him publicly claims Singer molested him at age 17 and 18 at one of Singer's parties when he happened to meet the film director after being kicked out of his home for being gay.
Related news: The Complete List of Oscar Nominations 2019
The unidentified victim claims
'He would stick his hands down your pants without your consent. He was predatory in that he would ply people with alcohol and drugs and then have sex with them.'
Another fellow alleged victim also claims he was just 17 when he had sex with Bryan Singer who at the time was 31 years old.
He further claimed of Singer who would be surrounded by two types of young men:
"If you weren't young and cute enough to be their boy, you could still ingratiate yourself by bringing boys to them."
Another allegation report dates back to 2014 when one of Singer's victim, Michael Egan accused the director of sexually molesting him. Egan, the first one to come forward with the allegation claims the film director drugged and raped him 15 years back in 2003 when he was only 17.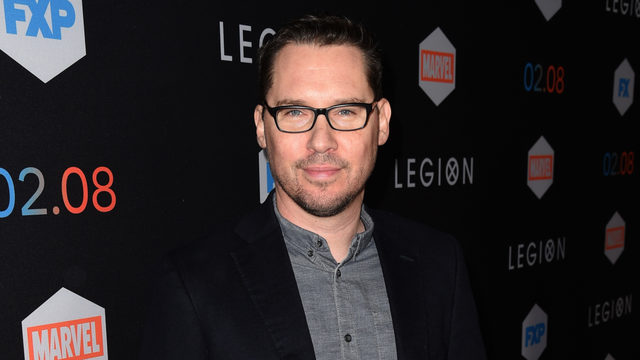 Bohemian Rhapsody film director Bryan Singer
SOURCE: Channel 3000
After three years of Michigan Egan allegation, Cesar Sanchez-Guzman filed a case against Bryan saying the film director raped him when he too was just 17.
Despite years of several allegations, Bryan Singer still continues to make money in the film industry. As a matter of fact, the alleged rapist made $40 million from his work on Bohemian Rhapsody while being credited as the film's chief director.
Also see: Fans Believe These Were The biggest Oscar Snubs of 2019
Furthermore, the film director recently even got paid $10million for directing the upcoming film Red Sonja, that narrates a rape survivor, Marvel hero.
-->