Ronda Rousey Admits She's Trying To Get Pregnant
Published Tue Apr 16 2019 By Eden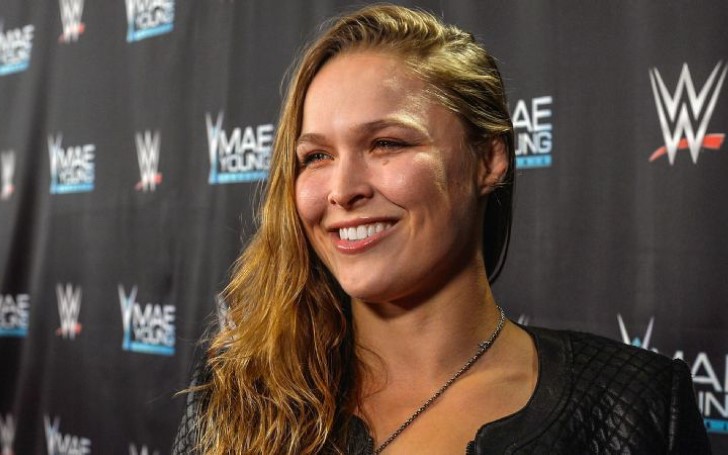 Ronda Rousey admits she's looking to become a mother.
The UFC fighter turned WWE wrestler Ronda Rousey is definitely trying to get pregnant after she admitted it herself. Rousey is married to boyfriend turned husband Travis Browne since 2017.
On Monday, the 32-year-old dropped a huge hint on Instagram captioning her upload #impregnationvacation. Rousey only needed the hashtag to get her point across.
It doesn't take a genius to decipher what that means, but in case you're still confused, we'll help you out. Rousey is going on a vacation where she intends to get pregnant.
Apparently, Ronda was considering this decision for some time. In fact, there were several rumors she intends to start a family, so she would leave WWE following Wrestlemania 35.
You Might Like: 'The Dr. of Thugonamics' John Cena Says WrestleMania 35 Proves WWE Doesn't Need Him
Back in January, Rousey refused to confirm nor deny those rumors but told people to mind their own business. When asked specifically whether the speculations were true, she told ESPN, "Leave me and my reproductive organs alone."
During her Wrestlemania 35 match, Rousey broke her hand so it was obvious she would end up away from the sport for a while anyway. However, she pretty much confirmed her intentions with the post on Monday.
Also Read: WWE Studios Set To Partner Up With Netflix
Meanwhile, it remains to be seen when the former UFC champion plans to return to the WWE ring. Until then, starting a family is certainly at the top of her priorities.
-->