Who is Ronny Chieng's Wife? Learn About His Married Life Here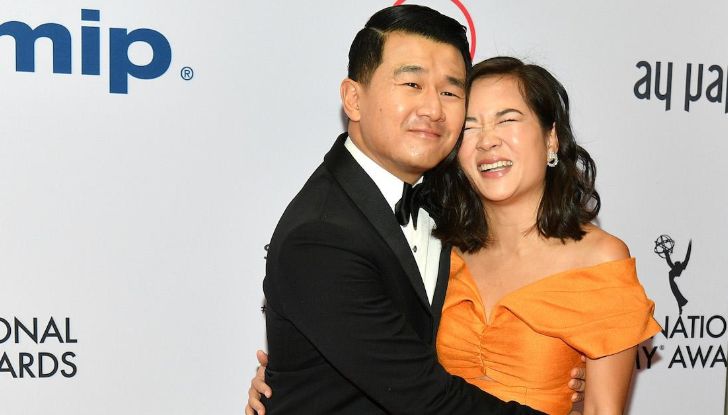 Who is Ronny Chieng's Wife: Get the Complete Details Here!
Co-writer and the star in ABC's Rony Chieng: International Student, Ronny Chieng's recent film was Marvel Comic's Shang-Chi and the Legend of the Ten Rings, starring Jon Jon. A comedian and actor, you probably know Ronny Chieng from the hit Crazy Rich Asians, in which he played a snooty business tycoon. But, in real life, unlike that sidekick role, Chieng is a much bigger star.
Currently, he is a senior correspondent on The Daily Show on Comedy Central. Chieng also starred in Long Story Short. in 2021. The Malaysia-born comedian is blissfully married in 2021. Continue reading to know more about Ronny's married life.
Chieng's Wife and Their Conjugal Life!
Around 2006, Chieng left his native and moved to Melbourne, Australia. He got his degree in Commerce and Law from the University of Melbourne, where he also met his soulmate. Chieng married Vietnamese-Australian Hannah Pham on September 9, 2016.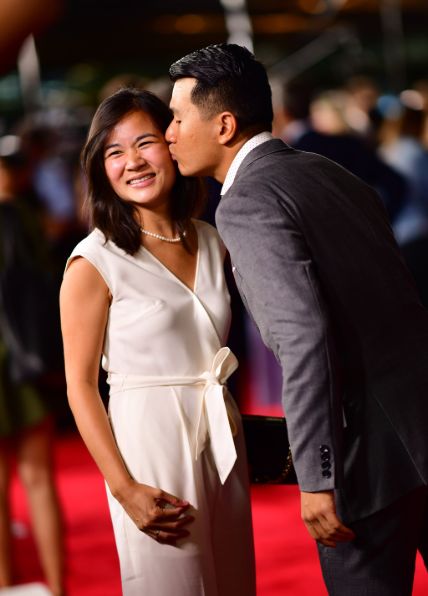 "We had to get married three times," he says in his Netflix stand-up special. "First time in Australia, then in Kuala Lumpur, Malaysia. Even though I'm not from Kuala Lumpur but who gives a f--k what the groom wants." Then, finally, the duo had to exchange vows for the third time in New York for green card purposes.
Hannah is also a graduate of the University of Melbourne and is currently a housewife. Ronny says, "She is the cook of the household." Pham is a fine trained cook and has her own youtube page, Pham Bham kitchen, where she shares her amazing Asian food recipes.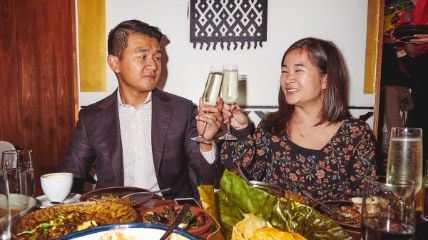 The couple has been living in Manhattan for the last few years and doesn't have any kids. Chieng told NY Times in 2018 that he and his wife love a day out on weekends. "I'm very much an action movie person, and she is Notebook type, trying to find an overlapping movie is a fun part." Said Chieng.
Chieng Joins 'Doogie Howser' Reboot and More!
36, Chieng is going scripted. The comedian has booked a recurring guest role on the Disney+ reboot of Doogie Howser. He will play a heart surgeon through the paces. Peyton Elizabeth Lee, Kathleen Rose Perkins will also star alongside Chieng.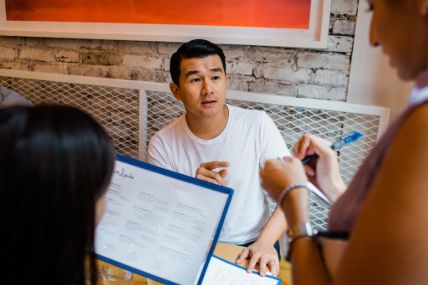 You can look forward to seeing Ronny in a different light; another project he recently joined is the much-awaited thriller, M3GAN. A tech-horror precisely, Blumhouse states, "This will be one of the most terrifying films to come out in the next couple of years."
If you liked Chieng's Netflix series, Asian Comedian Destroys America, well, the comedian has appeared in the original role of Jon Jon in the Marvel film Shang-Chi and the Legend of the Ten Rings where Awkwafina also worked. Also, his second Netflix special, Speakeasy, was released on in 2022.
For more information and news on your favorite celebrities, stay connected to Glamour Fame.
-->