Ronny Chieng Wife Hannah Pham - Grab All the Details of their Married Life
Published Thu Dec 19 2019 By Matthew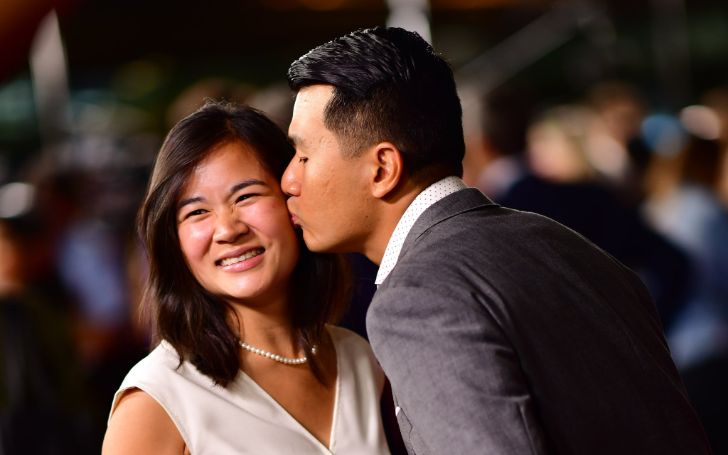 Learn all about Ronny Cheing's wife Hannah Pham and their married life.
Ronny Chieng probably needs no introduction. But just in case you don't know who he is, Ronny, born Ronny Xin Yi Chieng on November 21, 1985, is an Australia-based Malaysian comedian and actor. Chieng manages to make jokes about almost every societal issue of the Millennial generation. From gay marriages to Facebook stealing it's user's data, the 34-year-old humorist has covered it all.
The Senior International Correspondent began turning towards America in recent months with his stand-up comedy 'Ronny Chieng: Asian Comedian Destroys America!' coming to Netflix after playing the main protagonist in American romantic comedy 'Crazy Rich Asians' in 2018.
Watch: Ronny Chieng: Asian Comedian Destroys America! Trailer (2019)
Cheing's Wikipedia page only shows two things written in his Personal Life column; marriage with Hannah Pham and how the joke he made in 2018 about his fear of dog was not real. We're going to focus on his marriage, for now, leaving his Cynophobic joke for some other time.
Married to Hannah Pham
The Melbourne-stationed wise-cracker married Hannah Pham on September 9, 2016. Almost a corporate lawyer Ronny and his wife Hannah, attended the same University of Melbourne, where Hannah pursued a degree of law and commerce at the same time. We can only assume that the duo met during their time at the University of Melbourne.
Ronny and Hannah got engaged in December of 2015 and joined in holy matrimony a year later at the NYC City Hall.
Who is Hannah Pham?
Even though Ronny is a big-shot comedian now, he chooses to keep the details of his personal life under wraps. Naturally, it's the same with Ronny's wife, Hannah.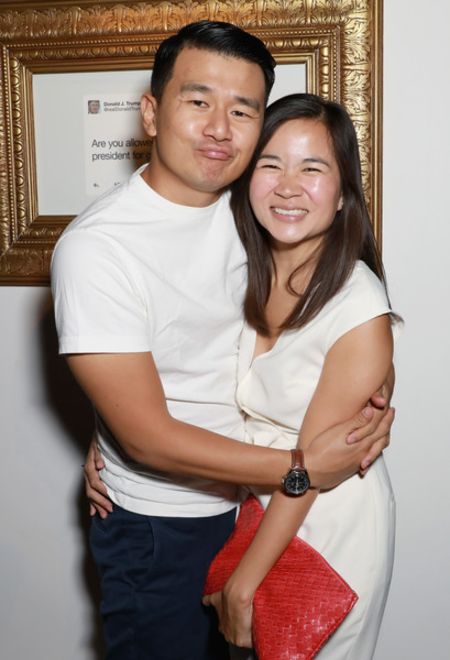 Ronny Chieng With His Wife Hannah Pham
Source: Zimbio
Other than the fact that Hannah Pham descended from Vietnamese origin and resided in Melbourne, Australia, with her family before leaving for New York with Ronny in 2015. Her family before marriage included her mother, Julie Pham, and siblings Christine and Bruce Pham, who still live in Melbourne.
Hannah Pham Graduated With Two Degrees
Raised in Melbourne, Hannah went to Melbourne Girls Grammar public school and later joined the University of Melbourne. Talented Hannah graduated with Bachelor of Commerce and Bachelor of Law Degrees with honors in 2010.
Hannah Pham Graduated With Two Degrees.
Source: Zimbio
Hannah balanced the beginning of her career and her undergrad study at the same time. Not only did she receive multiple honors for being a part of various law-student organizations, but she also had a job as a legal assistant at an Australian-based company. Getting involved with an Australian law-firm for almost five years, Pham managed to develop herself into IP, technology, and regulatory matters that came through the firm.
Watch: Pham Bam Kitchen Channel Trailer
She now owns a YouTube channel called 'Pham Bam Kitchen' with 485 subscribers, where she posts Asian cooking videos.
Roaming New York On Sundays
In an interview with The New York Times, Ronny explained how he spends his Sundays walking around New York with his wife.
Also See: Top 5 Facts About Romesh Ranganathan Wife Leesa Ranganathan
From getting brunch in the morning to a movie and dinner in the evening, the wedded pair do everything together. Except for Ronny's visits to cigar bars post shows, he shares everything with his wife on Sundays.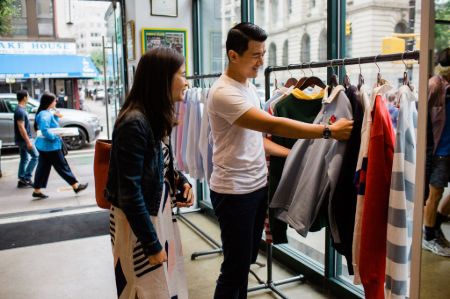 Ronny Chieng And Hannah Pham Window Shopping In New York.
Source: The New York Times
Being the comedian that he is, Ronny said in his interview,
After a show, you're trying to unwind. I go in and ask for the house cigar, the mildest one. Yes, I worry about my lungs — I'm very paranoid. I guess the need to look cool exceeds how much I care about my lungs. I go home. I shower before my wife smells the cigars. One time she woke up from the smell and she yelled at me. I'm in bed by 2:30.
Needless to say, the pair is enjoying quite a fantastic time staying wedded to each other.
Also See: Bill Burr's Wife Nia Renee Hill - What is Her Net Worth?
Ronny and Hannah share a beautiful married life with no turbulence whatsoever. Their marriage has only gotten stronger over time and shows no signs of coming to an abrupt end.
For more details about celebrity relationships, visit the entertainment section over at Glamour Fame.
-->