Rosie O'Donnell Sheds Light on Bill Cosby Sexual Harassment Story
Published Mon May 04 2020 By Eden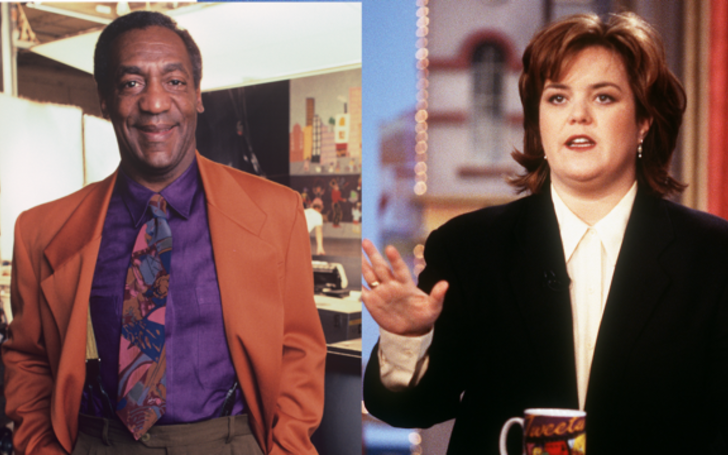 Rosie O'Donnell on Bill Cosby's sexual harassment story: 'He was guilty from a long time ago.'
Rosie O'Donnell made a guest appearance on Sunday night's See What Happens Live With Andy Cohen, where she told a shocking story concerning comedian Bill Cosby. As per O'Donnell, Cosby sexually assaulted an anonymous member of the crew.
From 1996 until 2002, O'Donnell presented her own talk show, The Rosie O'Donnell Show. Cosby made seven guest appearances during that period except on one instance; he pretended to be a "mystery guest."
Watch: Rosie O'Donnell Reveals Bill Cosby Story | WWHL
Just before moving on stage, a producer prepped Cosby, explaining, "[Rosie O'Donnell] 's not going to know it's you." O'Donnell claimed Cosby told the member of the staff, "All [O'Donnell] has to do is put her hand right here' -- and he put his hand near his penis -- 'and she'll know it's me.'"
O'Donnell says the producer was so disappointed over the inappropriate remark she started crying, and she fled. Rosie went on to say, "I was one of those people who knew he was guilty from a long time ago and was not surprised by all of his -- the charges against him."
Check Out: Is Bill Cosby Living The Good Life Behind Bars?
In the years following this incident, at least 60 people have reported Cosby of sexual harassment. He was indicted on three charges of sexual harassment in 2018 and imprisoned to 3 to 10 years in Pennsylvania.
Meanwhile, the first incidents reportedly occurred in the mid-1960s, while most recently, he got arrested in 2018 for aggravated sexual abuse.
Numerous women have convicted him of adultery, drug-facilitated sexual harassment, sexual violence, sexual exploitation of minors, and sexual misconduct.
Check Out: How Cosby scandal came to light
Abuse accusations against Cosby became more prominent after comic Hannibal Buress's stand-up routine became famous in October 2014, alluding to Cosby's sexual misbehavior; several more claims were subsequently made.
The periods of the reported cases spanned in 10 U.S. states and one Canadian province from 1965 to 2008.
O'Donnell also disclosed, during her tenure on The View, she offered to tell the story on the show but the network declined. She recalled, "On The View, they would not discuss it every time I tried to bring it up. It became a little fight."
Visit Glamour Fame for more interesting news of your favorite celebs.
-->