Ruby Rose was at Risk of Becoming Paralyzed Following a Stunt Injury on the Set of Batwoman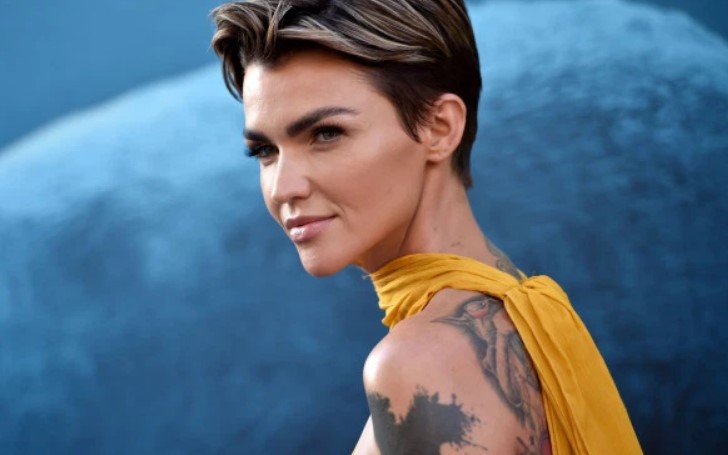 Ruby Rose is recovering well from her injuries now.
Ruby Rose is currently recovering from her injuries from the set of Batwoman. Ruby said she was almost paralyzed following injuries near her spinal. The star suffered herniation on her two discs.
Ruby, 33, updated her fans about her injury through social media. The star took to her Instagram and wrote, "Well, that was fun." sharing a video of her entire surgery process.
Watch: Ruby Rose Was Almost Paralyzed by a Batwoman Stunt
Rose said, "To everyone asking about my new Pez dispenser scar on my neck… A couple of months ago, I was told I needed emergency surgery, or I was risking becoming paralyzed. I had herniated two discs doing stunts, and they were close to severing my spinal cord. I was in chronic pain and yet couldn't feel my arms."
Also See: Does Ruby Rose Have a Husband? Get Details of her Dating History!
Following her successful surgery, the star took her time to thank her surgeon - Dr. Robert Bray.
When asked about the surgery video, Rose said, "To anyone asking why I let them video it... Did you not watch that Grey's Anatomy episode where they left a towel in a patient?? Also, I wanted to see what happens when we go under."
Watch: Dr Bray and D.I.S.C do not watch if you are eating.
Even Rose's surgeon talked about the surgery and said surgery was successful, and the star will be better than before in no time.
Bray further added, "We cleaned everything up and put in two artificial discs in, so she'll have pieces that will twist, turn, bend and move like a disc, and will regain full range of motion. She can go back to stunts and workouts, and most importantly, now she's safe."
Glamourfame.com team prayers are with the star and hope for her speedy recovery. For more updates on TVs and Movies stars, don't forget to signup for our newsletter.
-->