Is Rupert Friend Still Married? Learn his Relationship History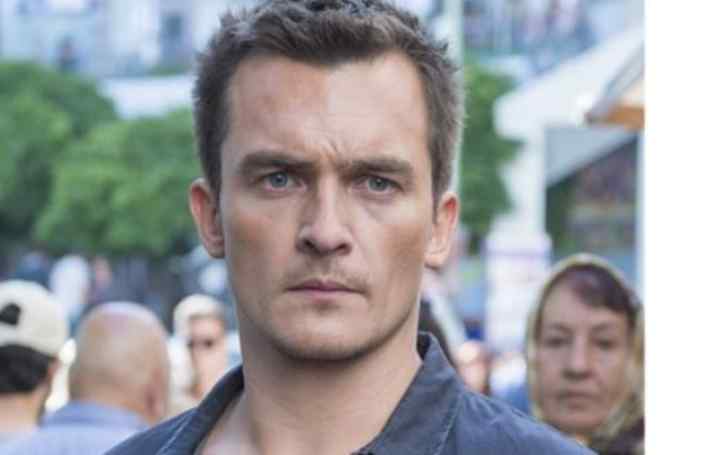 British actor and filmmaker Rupert Friend's marital status! Is he married? Get all the details.
The gifted individual Rupert Friend is a well-known name in the film industry. He is a well-known British filmmaker, director, lyricist, and actor. He gained notoriety in the acting industry for his roles in Mrs. Palfrey at the Claremont and The Libertine. In each of his appearances, he received accolades for best newcomer.
Fans and critics alike like his portrayal of CIA agent Peter Quinn in Homeland. He began his career as a director in early 2020, after collaborating with fellow director Wes Anderson, and has since directed multiple films and television series.
Is Rupert Friend Still Married? Learn his Relationship History
Rupert, the attractive hunk of the film industry, is, of course, a hit with the fans. As a result, they frequently speculate about his love life and other topics. On the other hand, when it comes to his personal life, the actor is rather possessive. The multimillionaire actor is, however, proven to be a happily married man. He and his wife, Aimee Mullins, exchanged wedding vows.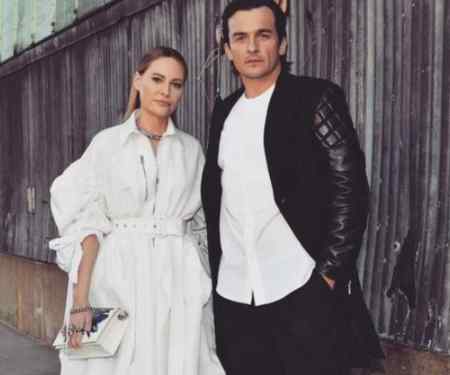 Image: Rupert Friend with his wife, Aimee Mullins, together in the frame. Source: Instagram @rupretfriend
Aimee is a Pennsylvania native who has worked as a public speaker, athlete, and actress. She competed in the 1996 Paralympics and began modeling in 2002. She is also noted for her TED Talks. In 2013, they met for the first time, according to a peep inside their love lives. After meeting for the first time, the two began dating because of their strong attraction.
In 2014, After dating for a year, Friend knelt and proposed to Mullins in romantic ways after dating for a year. From the actress's perspective, the answer was a happy and tearful yes.
Happily Married To Actress Aimee Mullins
After two years of engagement, the couple exchanged wedding vows on May 1, 2016. The event was seen by several high-profile members of the film business, who congratulated the wedded couple. They have been happily married for over six years and have a strong bond. They help one another to the fullest extent possible because they are both members of a comparable working environment.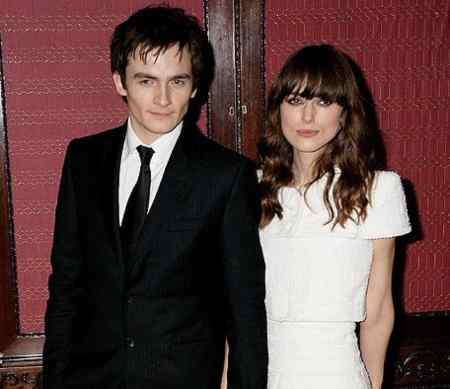 Image: Rupert Friend with his former girlfriend, Keira Knightley. Source: Hello Magazine
Despite having been together for such a long time, they have yet to discuss their family plans. Due to their nature of privacy, it is still unknown whether or not they have children. Furthermore, Rupert was formerly in a longtime relationship with Keira Knightley, an English actress. They met on the set of Pride & Prejudice and built a sweet friendship. However, after five years of blissful love, they split up and went their own ways.
See: Who is Michael J. Fox's Wife Tracy Pollan? All Details Here!
For More Articles, Visit Glamour Fame
-->