Rush Limbaugh Announces He Has Advanced Lung Cancer
Published Tue Feb 04 2020 By Matthew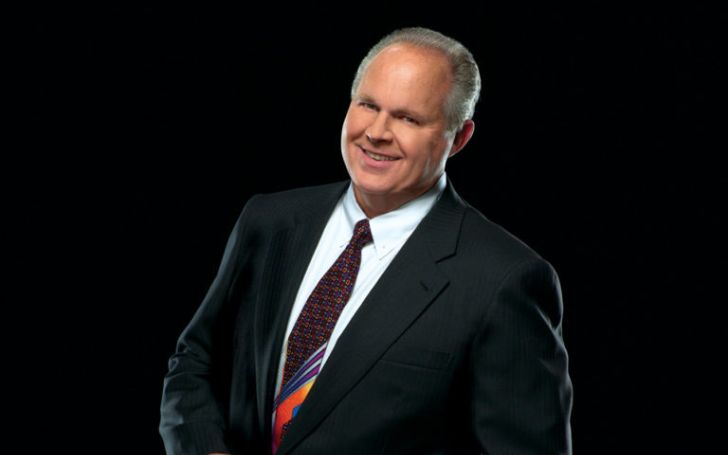 Rush Limbaugh, one of the most prominent conservative political radio personality in all of the United States, gave out sad news to his listeners on Monday!
When it comes to American politics, Rush Limbaugh is the guy to listen to. Any true fan or even basic listeners can confirm that the 69-year-old political speaker refrains talking about himself. And when he does, it's only ever in a usual, satirical, or erotic way. However, Rush's Monday edition show on February 3 was a bit more about him that other past shows.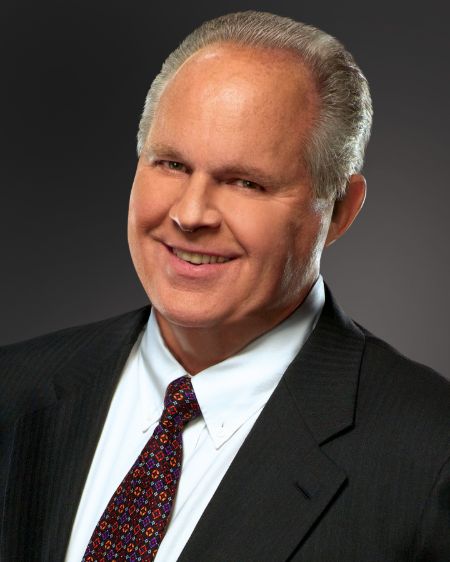 The American radio personality Rush Limbaugh.
Source: News Talk 98.7
Rush Limbaugh on Monday spoke out about his advanced lung cancer diagnosis, which was confirmed on January 20. The host is scheduled to start his treatment for the disease soon and therefore, will be absent on air for some days during the procedure.
Watch: Rush Limbaugh Announces That He Was Diagnosed with Advanced Lung Cancer
In a heavy tone, Rush Limbaugh said,
So, I have to tell you something today that I wish I didn't have to tell you. It's a struggle for me, because I had to inform my staff earlier today. I can't help but feel that I'm letting everybody down with this. The upshot is that I have been diagnosed with advanced lung cancer.
Rush is a very humble person. This particular statement is also reflected through how he began talking about the incident,
I'm sure that you all know by now that I really don't like talking about myself and I don't like making things about me… one thing that I know, that has happened over the 31-plus years of this program is that there has been an incredible bond that had developed between all of you and me.
The famed personality was even appraised by the president of the United States himself.
Related: Rush Limbaugh's Controversial Weight Loss Diet Story
Trump even called Rush a significant star who never wavered despite the Fake News Hits he has had to endure and also took to twitter to write about Limbaugh.
The unfazed RJ, nevertheless, still possess the same dedication and determination about his show. Limbaugh stated that he would be returning on air on Thursday. Rush pronounced,
My intention is to come here everyday I can and to do this program as normally and as competently and as expertly as I do each and every day, because that is the source of my greatest satisfaction.
Premiere Radio Networks employees, the company that Rush is involved with, were also deeply saddened to hear about his diagnosis. Rich Bressler, the president of Premiere's parent company iHeartMedia, proclaimed in a statement,
Rush is both a colleague and a dear friend, and we know he will handle the situation with courage and grace. We know millions of people nationwide join me and all of iHeart in wishing him a full recovery.
The level of will power that Limbaugh posses even in the face of such adversity is unmatched. Hats off to Rush Limbaugh, and hope he makes a full recovery.
Recommended: Is Crystal Bernard Married? Learn the Details of Her Dating History!
Tune in to Glamour Fame for more information regarding celebrity news, and don't forget to sign up for the newsletter.
-->