How Much Is Rush Limbaugh's Net Worth - Salary And House Details
Published Thu Feb 18 2021 By Bran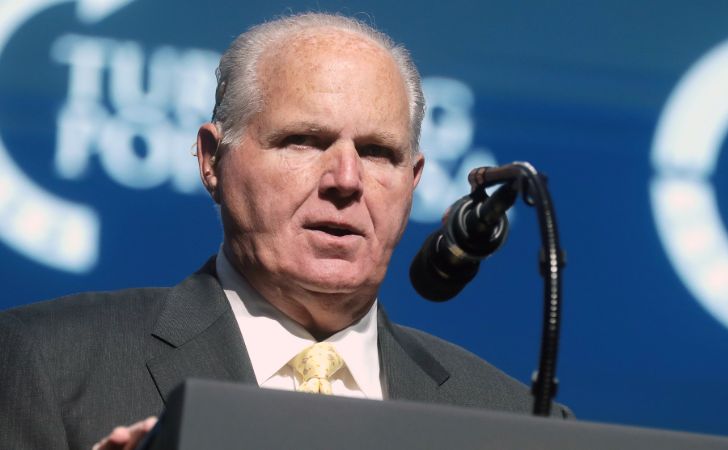 American Radio Personality Rush Limbaugh left a massive legacy and net worth behind. How much is the late political commentator valued financially?
The American political community is mourning right now as longtime servant Rush Limbaugh III passed away last night, on February 17, 2021. His contributions in the American politics and media industry are immense, considering how he has a reputation made as a conservative political commentator. In addition to that, he is also an author, television host, and a radio personality- as the host of 'The Rush Limbaugh Show.'
Rush Limbaugh's professional career is full of accolades, whether as one of the premier voices of the conservative movement in the United States or the National Radio hall of fame inductee. The former President Donald Trump also appreciated his career works and gave him the reputed Presidential Medal of Freedom. Courtesy of such a long list of accolades, he amasses a staggering net worth, which we aim to bring to you with a brief breakdown in this article.
Rush Limbaugh Owns Hundreds Of Millions As Net Worth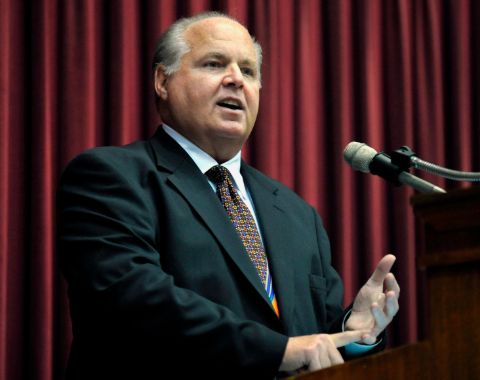 'The Rush Limbaugh Show' host Rush Limbaugh died at the age of 70.
Photo Source: Boston Herald
Longtime political commentator Rush Limbaugh might have died at the age of 70 on February 17, 2021, but what he leaves behind are a majestic legacy and equally large net worth. Considering his career highlights, where he got to the top of whatever he stepped in, be it authoring books, or talking on the radio, or hosting a television show, the colossal bank balance of the late Limbaugh should make no surprise.
Also See: YouTuber JC Caylen's Massive Net Worth And Earnings.
Cutting right to the chase, Rush Limbaugh amassed a whopping net worth of $600 million at the time of his death. Such an enormous value for the radio host wouldn't be much of a shock since he previously earned a reputation as one of the most highly compensated figures in the entire American radio landscape.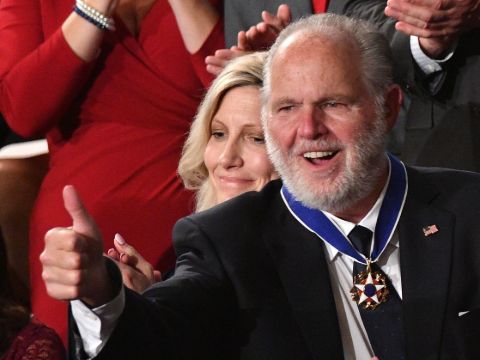 Rush Limbaugh owned a massive net worth of $600 at the time of his demise.
Photo Source: WCBX
Back in 2018, American business magazine Forbes reported on his earnings at $84.5 million, which is a massive number, to be fair. Likewise, another leading media portal, Talkers Magazine, estimated that his show, 'The Rush Limbaugh Show' had over 15.5 million listeners who made it the most-listened-to radio show in the entire country. No wonder how he garners a net worth valued at $600 million.
Recommended: What is Fivio Foreign Net Worth in 2021? Here's the Breakdown
Limbaugh's success as an author doesn't get talked about much, but he managed to reach the very top there as well. His first two books, 'The Way Things Ought to Be' and 'See, I Told You So,' both managed to rank number one on The New York Times Best Seller list for 24 weeks.
Rush Limbaugh's Left Some Lavish Houses To Wife
It was a shame how Rush Limbaugh died last night due to lung cancer. The highly respected political commentator was survived by his wife Kathryn Rogers, whom he loved dearly. The widow might be in the lowest point of her life right now, losing the man she loves, but she would be cherishing how her husband left her an enormous mansion that spans over 34,000 square feet. As per online estimates, the mansion-like house comprises seven bedrooms, 12 bathrooms, a private elevator which justifies its worth as $50 million at the present time.
Rush Limbaugh's career earnings in 2018 were listed around $84 million by Forbes.
Photo Source: Forbes
Rush Limbaugh knew how to live a luxurious lifestyle and do justice to his $600 million net worth by residing in some of the most lavish houses. Prior to buying his latest Florida-house in West Palm Beach, he lived in a condo in Fifth Avenue at Manhattan when he lived over two decades in New York. Later, he sold the mansion for a staggering $11.5 million.
Limbaugh, a former smoker, passed away on February 17, 2021, through lung cancer. The Glamour Fame team offers our sincere condolences to his widow, Kathryn Rogers.
Related: Valerie Bertinelli's Net Worth Details- The Complete Breakdown.
For more news and updates about your favorite stars, please stay connected with us at Glamour Fame.
-->