Is Ryan Cabrera Married? Who is Ryan Cabrera Engaged to?
Published Mon May 30 2022 By sujan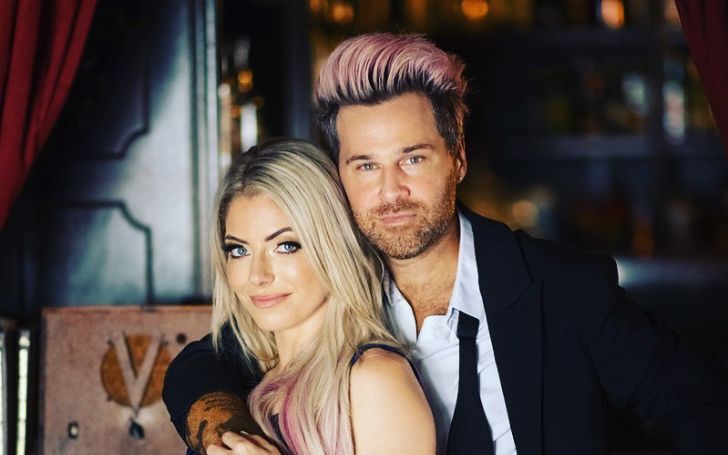 Know Who Ryan Cabrera is? With whom was he engaged? And other exciting details about Ryan are here.
On July 18, 1982, Ryan Cabrera was born in Dallas, Texas, the United States of America. One of America's most successful singers, Ryan Cabrera, is recognized for his memorable solo songs. On the Way Down, Say, Enemies and The Moon Under Water are just a few of his best-known albums. Because of this record, he became a household name.
Since graduating from Dallas Jesuit College Preparatory School in 2000, he studied at the University of Texas at Dallas for a year as an undergraduate student. In college, he was a member of Rubix Groove, a famous band. As the lead singer for Rubix Groove, a Dallas band, Ryan established himself before going solo. On August 17, 2004, he released Take It All Away, his first major-label album since his 2001 independent album Elm St.
Ryan Cabrera is a well-known public personality and multi-talented individual who may be found in this article. This page contains information on his personal life. By the end of the article, you'll learn if he was married or engaged to some other woman. I hope that his followers who are eager to learn more about him will find this article informative.
Is Ryan Cabrera Single? Is He Engaged?
There's no mistaking that Ryan Cabrera is married. He's married to Alexander Bliss, a WWE diva. Their chance encounter happened in October at the Los Angeles premiere of WWE Smackdown for FOX.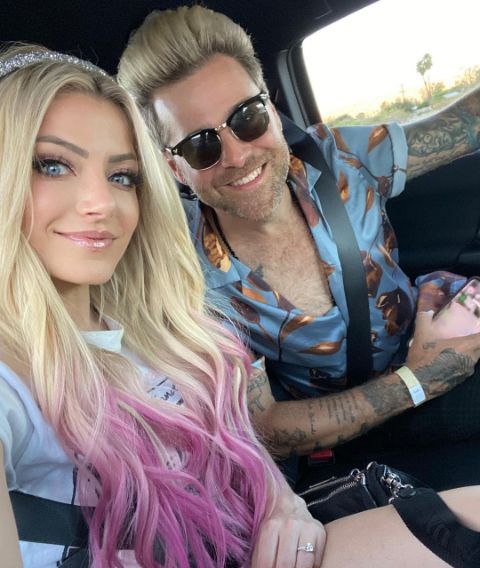 Image: Ryan Cabrera is married to Alexa Bliss
Source: Instagram @alexa_bliss_wwe_
Ryan Cabrera and Alexa Bliss now have a nice relationship together. He began dating Alexa Bliss in February 2020 and got engaged on November 14. In Palm Desert, California, the couple exchanged their vows on April 9, 2022.
You May Also Want to Know: Travis Barker Feels He and Kourtney Kardashian Are 'Very Similar'!
After spending New Year's Eve 2020 in St. Louis, Ryan Cabrera and Alexa Bliss were seen together again in January 2021 at the Grammy Awards. As a common friend, The Miz introduced them at the FOX Smackdown premiere in Los Angeles in October.
Ryan Cabrera is a Host too.
To raise money for Camp Ronald McDonald for Good Times, Cabrera was tasked with setting up and hosting a webcast of the concert. In addition to Cabrera's performance, the event included songs by Nicholas Petricca, Joey Fatone, Jaret Reddick, Secondhand Serenade, Jay Buchanan, Fabian Manzano, and Debbie Gibson.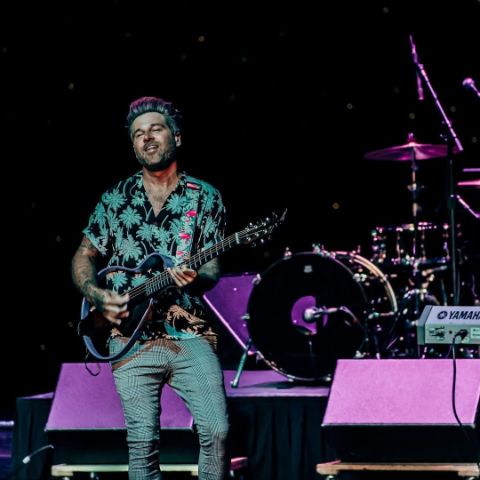 Image: Ryan Cabrera hosting an event and playing a song
Source: Instagram @ryancabrera
Songs were also sung by Chris August, Tyler Ward, and Shawn Hook. Some celebrities who came out to support Cabrera were Alexa Bliss, Chris Kirkpatrick; Lance Bass; Michael Strahan; and The Miz. At the event, more than $30,000 was raised.
Don't miss: Ben Affleck and Jennifer Lopez Are Engaged.
For more news and information related to your favorite celebrity, stay connected to Glamour Fame.
-->