Ryan McPartlin's Spouse: The Talented Actress Danielle Kirlin!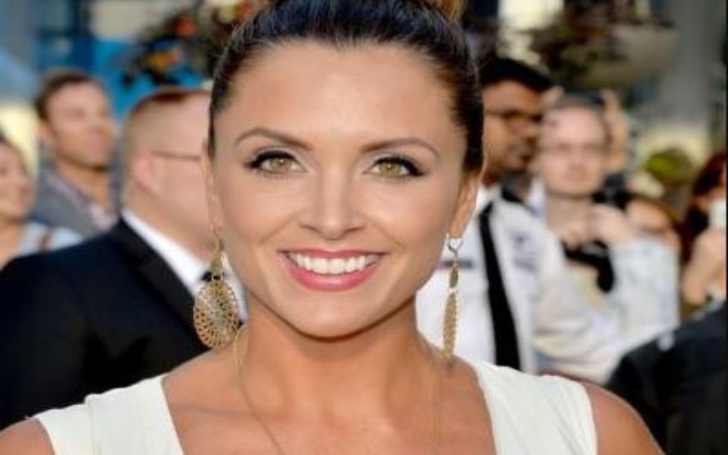 Danielle Kirlin is a well-known American actress, recognized for her role as Dana in the TV show Felicity, which aired from 1998 to 2002. Throughout her career, she has collaborated with many famous celebrities and has maintained her popularity.
Despite facing some setbacks, Danielle Kirlin has made a lasting impact on the entertainment industry. Her story serves as an inspiration to aspiring artists and her fans. Apart from that the gorgeous actress, Danielle is widely known as the wife of the famous actor, Ryan McPartlin known for appearing in the series, Chuck.
Exchanged Wedding Vows With Husband, Ryan McPartlin
Many people are curious about Danielle Kirlin's marital status due to her beauty. She is, in fact, married to fellow actor Ryan McPartlin. They first met in Chicago in 1998 and after four years of dating, they decided to tie the knot.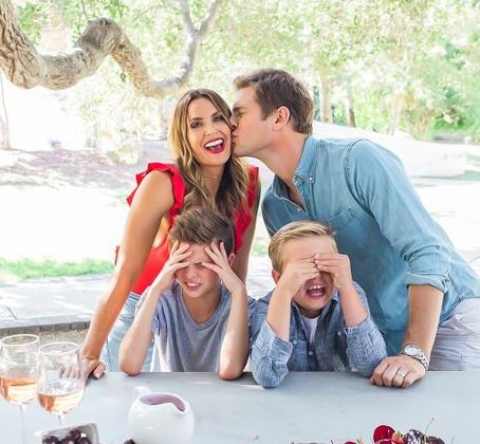 As of now, they have been happily married for 18 years, and there are no signs of a divorce based on their social media profiles. This couple shares a strong and lasting connection. They officially became husband and wife on October 26, 2002.
Mother of Two Children
Danielle and Ryan are a happy family with two lovely kids: Wyatt Duke McPartlin, born on December 7, 2006, and Dylan James McPartlin.
Despite their busy schedules, they cherish spending quality time together. Their life as a married couple and parents is filled with joy, and they rarely have arguments.
Ryan often features his son Wyatt on his Instagram account. Recently, he celebrated Wyatt's 16th birthday with a heartfelt message:
"A couple of days ago, Wyatt turned 16!!! We couldn't let the week go by without telling the world how much this kid inspires us with his hard work, positivity, and, most importantly, his kindness toward others.
This message was delivered through social media by the celebrity couple. Like every other parent, the duo are taking good care of their children in every possible manner.
All of Danielle Kirlin's Movies and TV Shows
Danielle Kirlin is not only smart and beautiful but also incredibly talented, which has led to her successful career. She started her acting journey in the 1990s, with her first major role in the TV series Felicity in 1998. Although the series ended in 2002, it was a significant step in her career.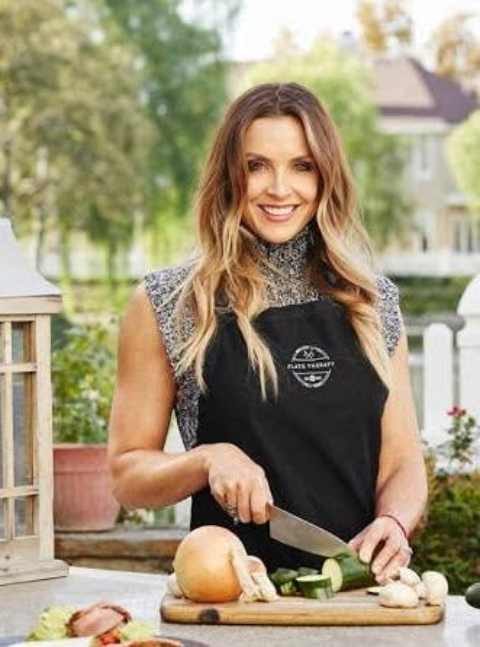 In 2004, she made her debut in the entertainment industry with a horror movie called Centipede, where she played the role of Zoe alongside other famous actors. This opened doors for her to act in more successful movies and TV shows, especially in the horror genre.
Unfortunately, Danielle's career faced a setback when she was diagnosed with a thyroid disorder. Dealing with constant fatigue and weight gain made it challenging to continue acting. Her husband then encouraged her to explore business opportunities, leading them to launch a food-delivery company in Los Angeles.
Wonderful Performance in Series, Felicity
"Felicity," created by J.J. Abrams and Matt Reeves, is an American drama TV series produced by Touchstone Television and Imagine Television. It follows Felicity Porter (Keri Russell) attending the "University of New York" from Palo Alto, California. Airing from 1998 to 2002, it spanned her college years.
The show received acclaim and recognition, including being named one of Time's "All-Time 100 Best TV Shows" in 2007. AOL TV and Entertainment Weekly also praised the series and its character Felicity Porter.
In the legendary series, Danielle Kirlin played the captivating role of a flight attendant. Although her part was small, fans from around the world greatly appreciated her work.
Husband, Ryan McPartlin Achievements in Acting World
Ryan McPartlin is an accomplished American actor, widely recognized for his versatility and charismatic presence in the entertainment industry. Born on July 3, 1975, in Chicago, Illinois, McPartlin embarked on his acting journey with a remarkable blend of talent and good looks.
He gained prominence for his role as Devon "Captain Awesome" Woodcomb in the popular TV series "Chuck," which showcased his comedic skills and on-screen charm. Over the years, McPartlin has built a diverse acting portfolio, appearing in various television shows, films, and commercials.
His dedication to his craft, along with his striking appearance, has earned him a dedicated fan base and opportunities to collaborate with renowned actors and directors.
Danielle Kirlin's Net Worth in 2023
Danielle Kirlin has earned a decent amount of money throughout her career in movies and TV shows. With her wealth, she's living comfortably. Her estimated net worth is around $500,000. Danielle has also worked as a model and makes over $70,000 each year from her work.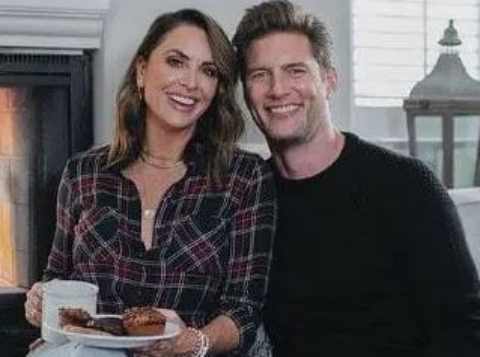 In Santa Clarita, Los Angeles, she has been running a successful organic meal delivery business called Plate Therapy since 2015. Her husband, Ryan McPartlin, is also well-off, with a net worth of $6 million in 2023. The McPartlin family enjoys a comfortable lifestyle thanks to their combined success and hard work.
Get To Know Danielle Kirlin's Height and Weight
While there is no specific information available about Danielle Kirlin's exact body measurements, such as her height and weight.
It is known that, like many Hollywood actresses, she maintains a wonderful physique. She has a fitness background and commits to regular exercise, which helps her stay in great shape.
Danielle Kirlin in Her Late Forties
Danielle Kirlin, the American actress, was born on November 15, 1975, in Quincy, Illinois, USA. She eventually relocated to Santa Clarita, California.
As of now, she is in her late forties. Talking about her personal life there is limited personal information available.
Active On Instagram and Other Social Sites
Danielle Kirlin is active on social media, primarily Facebook and Twitter. Her Twitter handle is @DanielleKirlin, where she has 92 followers and shares interesting images and articles. On Facebook, she has an official account under the name Danielle Kirlin McPartlin.
While she also has an Instagram account, she isn't very active there. In contrast, her husband, Ryan McPartlin, is more active on Facebook, Twitter, and Instagram, with a substantial following on each platform.
For More Contents Stay Tuned To Glamour Fame
-->