Ryan Reynolds Wants Kids to Watch Tobey Maguire's Spider-Man Instead of Deadpool
Published Fri May 08 2020 By Eden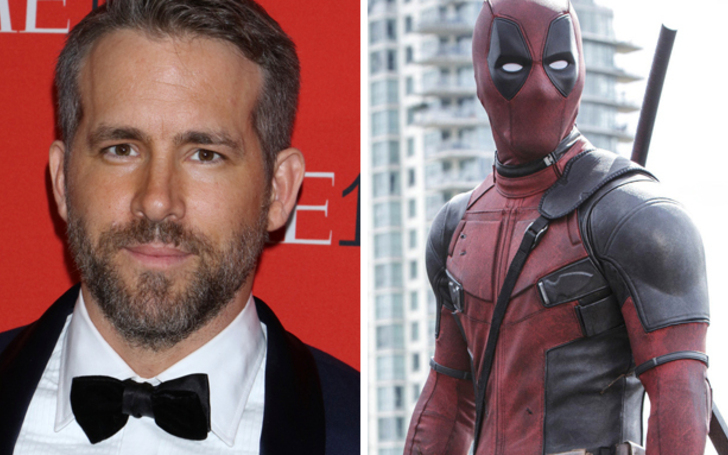 Ryan Reynolds tells parents to show their kids Tobey Maguire's Spider-Man rather than Deadpool.
After the entertainment business shut down amid the COVID-19 pandemic, Ryan Reynolds has had even more spare time on his hands.
When they had to halt production, the Deadpool star was, in fact, in the middle of filming 'Red Notice' with Dwayne Johnson and Gal Gadot. Afterward, the actor himself kept busy contributing to charity and engaging on social media with his followers.
Watch: Ryan Reynolds Lied To His Daughters About Deadpool
And now, Reynolds is providing advice to parents!
A parent had a tough decision to make on whether or not to show Deadpool to their young kid. Although it's a superhero flick, the movie is gritty and hard R with vulgar words and obscene images, which could be too inappropriate for a 4-year-old.
For us, that should be a hard no, but Reynolds managed to take it up a notch with an added recommendation. He just asked them to put on the 2002 Spider-Man starring Tobey Maguire and just remind them this is Deadpool. After all, that is exactly what he does with his own kids. Reynolds said:
No. Put on Spider-Man (from 2002) and tell him it's Deadpool. It's what I do with my kids. Remember to look him straight in the eye when you lie. Good luck.
In February 2016, when Deadpool debuted and became one of the highest-grossing R-rated films in history, the skepticism over whether an R-rated superhero movie might be popular was quickly quashed. Its popularity undeniably helped both Logan and Joker grow, both of which became sensations in their own right.
You Might Like: 'Deadpool' Star Ryan Reynolds Reveals His Favorite Movie
Now that Disney owns Fox and the Merc With a Mouth, we'll inevitably see Deadpool in the MCU pretty soon, although It remains uncertain when that will happen or where we're going to see Deadpool 3. However, there's a slim possibility we might get to witness Reynolds and Maguire engage in a movie as well.
Check Out: Tobey vs Thanos
Spider-Man chief Sam Raimi directs the forthcoming Doctor Strange in the Multiverse of Madness, and there are reports that the movie would include Strange exploring other worlds, which may involve former Marvel franchises as well.
Based on his association with Raimi, Maguire is speculated to be involved. As Deadpool already mentions other films and characters, there is undoubtedly a place where they could collaborate and confuse the minds of children around the country.
Visit Glamour Fame for more interesting news of your favorite movies.
-->