Ryan Seacrest And Ex Shayna Taylor Are 'Just Friends' Despite Going On Vacation Together!
Published Tue Aug 20 2019 By Eden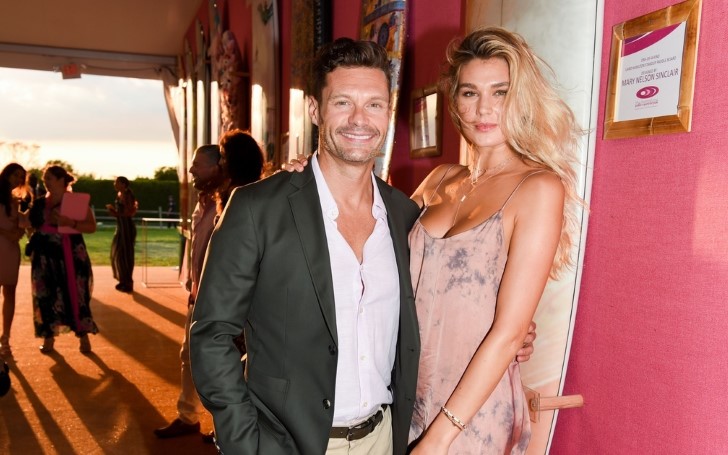 After dating for nearly three years, Ryan Seacrest and Shayna Taylor split in February.
Even a break up isn't stopping Ryan Seacrest and Shayna Taylor from remaining friends.
A source close to the celebrity duo told People, "They dated for a long time and still care immensely about each other as friends."
The former couple was pictured boarding a yacht in Positano, Italy, over the weekend where they swam together in the ocean before soaking up the sun while sitting on the vessel's balcony.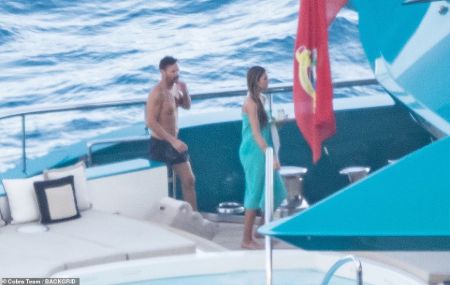 Source: Daily Mail
Although the duo appears really close enjoying their time together, the source reiterates 'they're friends'.
Back towards the end of February, Ryan and Shayna split for reasons yet to be disclosed.
A source close to the pair said, "It was an amicable split and they're still really close. They still love and care about each other."
The lovebirds first met through mutual friends in 2013 and they subsequently began dating. Back in late 2014, the couple suffered their first major setback as they ended up splitting. However, the misery lasted only briefly as they rekindled their romance shortly after.
Taylor told People last fall, "We had both matured."
The initial break up seemed to provide enough clue the couple was not destined for the long haul and so it proved. Ryan who was recently brought to tears by Radio Contest winner, clearly wasn't on the same page as her then-girlfriend.
Watch: Ryan Seacrest was reportedly not ready to marry ex-girlfriend Shayna Taylor
A source said in February, "After three years together, Shayna wanted more out of the relationship. It felt like the natural next step for her. She was ready to get married, but Ryan wasn't there yet."
Nevertheless, the insider insisted the former couple "really are still friendly."
Likewise, a second insider close to the former couple revealed, "Ryan and Shayna have always cared deeply about each other and had and have a wonderful relationship."
"But it got to a point where it made more sense to break up. It had just run its course," the insider said. "But they are still very close."
Meanwhile, closely observing the vacation pictures certainly plants a seed of doubt whether they're actually more than merely friends. Just as Alexis Ren recently enjoyed her vacation in an exotic location with a mysterious man, we can never really take anything for face value. It remains to be seen where this supposed friendship leads.
-->