Who is S. Epatha Merkerson's Husband? Learn About Her Married Life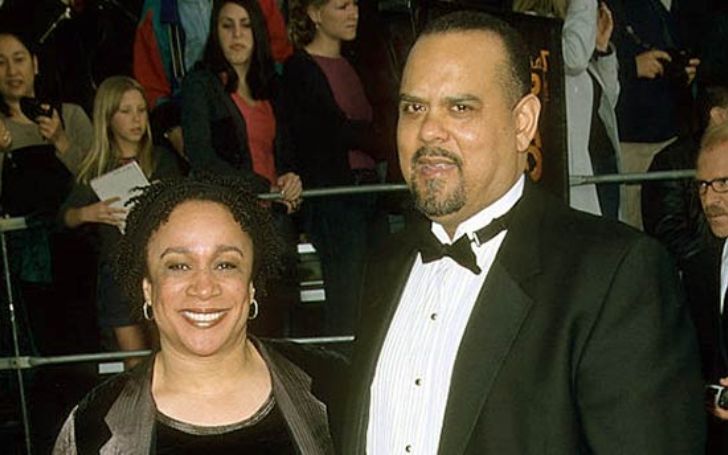 Who is S. Epatha Merkerson's Husband? Let's take a look at her love life.
Sharon Epatha Merkerson is a film, stage, and television actress. She got many high-profile accolades for her work, including an Emmy Award, a Golden Globe Award, a Screen Actors Guild Award, four NAACP Image Awards, two Obie Awards, and two Tony Awards nominations.
On November 28, 1952, she was born in Saginaw, Michigan, to Ann Merkerson. Merkerson graduated from Cooley High School in 1970. Later, she attended Eastern Michigan University as a dance major; however, she transferred to Indiana University, Bloomington.
Law and order Lieutenant Anita Van Buren (Merkerson) is widely known for that role. So many fans also wonder about her relationship status. Continue reading to know more.
Who is S. Epatha Merkerson in a Relationship with?
S. Epatha Merkerson is single as current as of 2021. The actress is not married as of August 2021. It appears she's not interested in engaging in marital life soon. She enjoys her single life and focuses most of her time and energy on her career.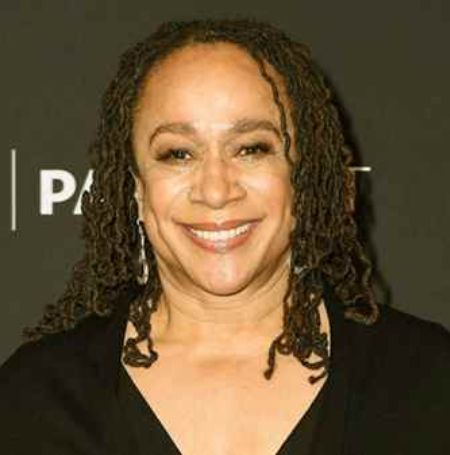 Law & Order star S. Epatha Merkerson to direct jazz project at Kennedy Center.
Photo Source: NYdailynews
Previously she had one relationship. She started dating her former husband (Toussaint Louverture Jones Jr) in 1975. On March 20, 1994, they tied the knot in a private ceremony with their loved ones and close ones. After some unspecified reason, they got divorced in 2006. Even though they stayed married for a long time, they don't share any children out of this marriage.
Related: Who is Alex Berenson's Wife? Learn About His Married Life Here
S. Epatha Merkerson's Campaign Against Smoking
The Law & Order actress raises awareness of the dangers of tobacco and the grim reality of lung cancer. The catastrophic effects of lung cancer are never too distant from S. Epatha Merkerson's heart and mind. Two of her loved ones and dearest friends died from the infection. Likewise, "nothing short of a miracle," a sister beat the fierce statistics roughly 85% fail within five years after a scare in the 1990s.
A former smoker, Merkerson quitted after falling into a 23-year addiction, but her best friend, Yvette Hawkins, never got the chance. She was diagnosed with the disease on March 20, 1995, and by April 10, she was announced dead. Merkerson says, "I'd never seen anyone die before, and I remember taking her clothes from the hospital and there was a cigarette in her pocket,." "It's one of the eternal images in my mind -- she never got to lit that last piece of cigarette."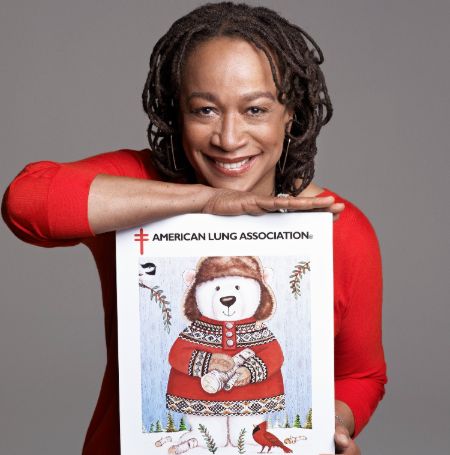 S. Epatha Merkerson crusades on tobacco-free kids with the American Lung Association.
Photo source: Real media news
Tossing away the habit took years for the Law & Order actress, who spent a decade trying "everything from the sublime to the ridiculous." Finally, one day Saturday, February 4, 1996, to be specific, she quit it for good. Merkerson also explained, "I was one of those people who lit a cigarette before I put my feet on the floor in the morning,." After feeling horrible in the morning, She flipped her cigarettes in the bin and never glanced back.
Don't miss out: Who is Chaz Bono Dating in 2021?
After a year of quitting, the actress turned into a campaigner. She launched the Campaign for Tobacco-Free Kids' crusade and numerous CancerCare and the American Lung Association of New York. She mainly focused on leading the young generation freeing from tobacco addiction.
Merkerson also says she is motivated by a recent study published in The New England Journal of Medicine indicating that CT scans can indeed detect lung cancer in its first stages. Merkerson being a potential candidate due to her two-decade habit of smoking. Nevertheless, the real joy in her advocacy lies in carrying on her friends' legacies.
For more information and news on your favorite stars, stay connected to Glamour Fame.
-->