Sam Heughan Girlfriend - Find Out if the Scottish Actor is Dating Someone
The Scottish actor, Sam Heughan, who is known for his role 'Jamie Fraser' in the highly acclaimed TV series, 'Outlander,' is making a lot of buzz on the internet lately. One of the reasons is the 'Outlander' got its season 5 confirmed.
And another reason, we don't think we need to stress this but, the 39-year-old, who is known for his chiseled physique, recently opened about his personal life. And by personal, we mean his love life.
So, to unfold who his love interest is, we did some digging about his relationship, and dating history to serve you with the latest information. While some might get disappointed with the news, but many ladies fans are certain to go crazy over excitement.
You will know what to do we mean by that last line. So without further ado, let's find out about his love life.
Sam Heughan Girlfriend - Is the Actor Dating Someone?
Sam Heughan, who won the People's Choice Award for Favorite SCI-FI/Fantasy TV Actor for his role as Jamie Fraser, is a heart stealer. The 39-year-old actor is loved by many fans for his job and physique.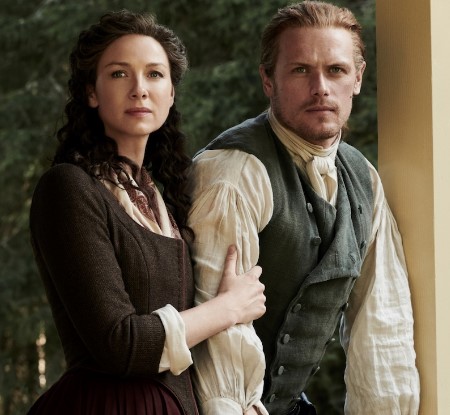 Sam Heughan revealed he is single as of 2020, but hopes to find someone special soon.
Photo Source: Collider
While we might assume the actor is already in a relationship, because who can say no to hot thing like Sam, right? But in his latest interview, the actor had some shocking revelations about his love life. Sam sat in an interview prior to season five of the highly acclaimed STARZ series, 'Outlander.' During which the actor opened up about his relationship and love life.
According to the actor himself, he is currently single. Sam said, "Certainly, relationships are hard when you're working in Scotland 10 months a year. I travel a lot and any downtime I have, I'm trying to do other projects, so very much, my career comes first. Maybe I will find someone eventually."
Also See: Noah Centineo Girlfriend - Is the Actor Dating Anyone in 2020?
The actor continued, "My whole career, not just 'Outlander' but as an actor, I have always put that first. It's hard when you travel a lot. My priority has been my career, so that's where I am at the moment. But I am sure, at some point, I will get knocked off my feet, then I'm screwed."
Sam Heughan Shares Good Chemistry With His On-Screen Wife, Caitriona Balfe
Well, at least Sam Heughan is married to his on-screen wife, Caitriona Balfe. The two share perfect chemistry between them on-and-off the screen. Following this, some believed the two could be future lovers.
Sam Heughan and Caitriona Balfe are on-screen husband-and-wife.
Photo Source: Cheatsheet
But the actor put a full-stop to this possibility as well. The 39-year-old Scottish actor said he is just a good friend with Caitriona, his on-screen wife. Sam said, "he is such a wonderful woman—intelligent and creative. More than anything, she's a good friend."
While Caitriona said, "There's a small vocal group that really wanted it, which is just a testament to the characters that we portray, that the love story is so inspiring and so aspirational that people just really wanted to believe in it. And that's a nice thing. But I think things are pretty clear now that I'm engaged to someone else. Everyone gets it now."
Even if they had something special between them, the chances are already constricted as Balfe recently got hitched with her longtime partner, Antony' Tony' McGill, who is a music producer.
You May Also Like: Ed Orgeron Wife - is the American Football Coach Married? Find Out About his Married Life
For more information on your favorite celebrities' lifestyle, stay tuned to Glamour Fame, and don't forget to sign up for the newsletter.
-->