Sandra Bullock's Net Worth Revealed Amid Forthcoming Hiatus: All Details Here
Inside Sandra Bullock's colossal net worth: The complete breakdown here!
With accolades like Oscar, Golden Globe, and many more under her belt, Sandra Bullock is one of the world's most prominent and respected actors. The actress has been a part of many high-profile projects over a three-decades-long career, including blockbusters like Miss Congeniality, Two Weeks Notice, The Lost City, The Blind Side, and Gravity.
Sandra Annette Bullock was born on July 26, 1964, in Arlington, Virginia, to an opera singer and an army employee. Bullock grew up learning and honing her ballet and vocal skills. She was a disciple of acting teacher Sanford Meisner when Bullock landed roles in student films and Off-Broadway plays. Sandra got her breakthrough in the 1994 thriller Speed, where she starred as Annie Porter, alongside actor Keanu Reeves.
What is Sandra Bullock's net worth?
With the internet buzzing about Sandra's forthcoming hiatus, or for all we know, her retirement plans, the Oscar-winning actress's imposing career has once again become the talk of the town. The Speed actress recently announced that she is burnt out from work and is looking forward to a much-needed hiatus. Bullock is one of Hollywood's highest-paid actresses. According to Celebrity Net Worth, she has an estimated net worth of $250 million.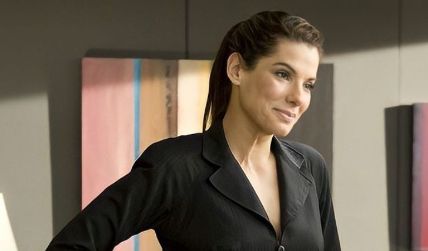 Bullock has been one of the leading ladies onscreen for over 30 years. Photo Source: Instagram
Though a large proportion of her fortune is a direct outcome of her stellar career, Bullock's extensive producing credits have also landed her fat paychecks. The Oscar-winner founded Fortis Films in 1995. The production company has made high-grossing films, like Two Weeks Notice, a $200 million grosser, The Lost City, a $189.7 million grosser, and more.
Don't Miss: What is Alexander Ludwig doing Now? What is his Net Worth?
Bullock formed her bankable reputation early in her career with her breakthrough film, Speed, which grossed over $350 million against a budget of $30-$37 million. Bullock's next big hit, While You Were Sleeping, grossed $182 million against $17 million. Only in ther first decade of her career, Bullock had already become an expensive A-lister, with sources claiming that the Oscar winner raked a whopping $12 million for the sequel Speed 2: Cruise Control in 1997.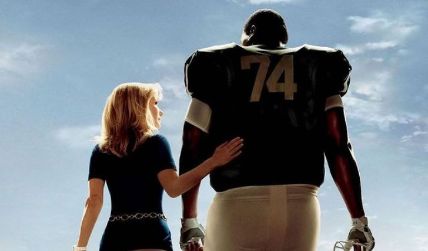 Sandra won an Oscar for 'The Blind Side' in 2010.
Photo Source: Instagram
Bullock went on to star in equally smash-hits and high-paying roles with Forces of Nature, Miss Congeniality, Crash, The Proposal, The Blind Side, and Gravity, which is Sandra's highest-grossing film to date with box office earnings of $732.2 million. Bullock was reportedly paid a staggering $20 million for her role as Dr. Ryan Stone in the film, excluding 15% of the film's box office receipts and fringe benefits.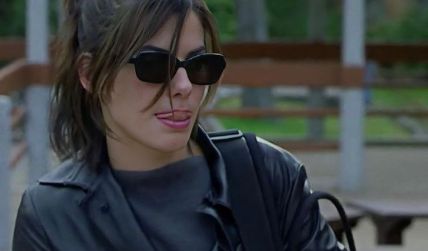 Bullock founded the production company Fortis Films in 1995.
Photo Source: Instagram
After her Oscar-nominated role in Gravity, Bullock took on as a voice actor in the 2015 animated comedy film Minions, which grossed $1.159 billion. In the last few years, Bullock has worked with the popular streaming service Netflix. In 2018, Sandra's post-apocalyptic film Bird Box premiered on Netflix and was named the most-watched film on Netflix in the 28 days of its release.
Sandra Bullock announced her temporary retirement!
At 57, The Blind Side actress admits she has been feeling burnt out and is not in her best state to make the best decision for herself. Bullock has been consistent and unwavering in her course as an actress, and after nearly 35 years and over 50 movies later, the actress is ready to take some time off work. "I don't want to be beholden to anyone's schedule other than my own," the actress/producer said during her recent interview with The Hollywood Reporter.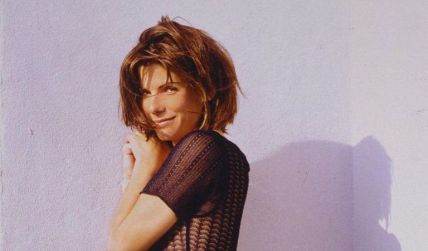 'I'm so burnt out," said Bullock while announcing her approaching hiatus.
Photo Source: Instagram
Laying out her temporary retirement plans, Bullock adds, "I'm so burnt out. I'm so tired, and I'm so not capable of making healthy, smart decisions, and I know it." "Work has always been steady for me, and I've been so lucky. I realized it possibly was becoming my crutch. It was like opening up a fridge all the time and looking for something that was never in the fridge," she says while celebrating her recently released film, The Lost City, which grossed $187.7 million.
Recommended: Gloria Estefan's Net Worth Revealed Amid Super Bowl 'Halftime' Comments.
"The success of The Lost City is a testament to Sandy's creative vision and instincts. It proves that a well-executed female-driven film appeals to all audiences and reminds us that people still want to laugh together," Paramount Motion Picture Group co-president Daria Cercek had said in his statement about the film's success.
Starring Brad Pitt, Joey King, and Sandra, 'Bullet Train' is scheduled to release on August 5.
Source: Sony Pictures Entertainment
Bullock may disappear from the spotlight any coming moment now, but not without one more star-packed blockbuster. Sandra is starring as Maria Beetle in the upcoming Bullet Train, which also stars Brad Pitt, Joey King, Aaron Taylor-Johnson, and Brian Tyree Henry. Directed by David Leitch, the action-comedy film is scheduled to release on August 5, 2022.
Stay connected to glamour fame for more.
-->