Gloria Estefan's Net Worth Revealed Amid Super Bowl 'Halftime' Comments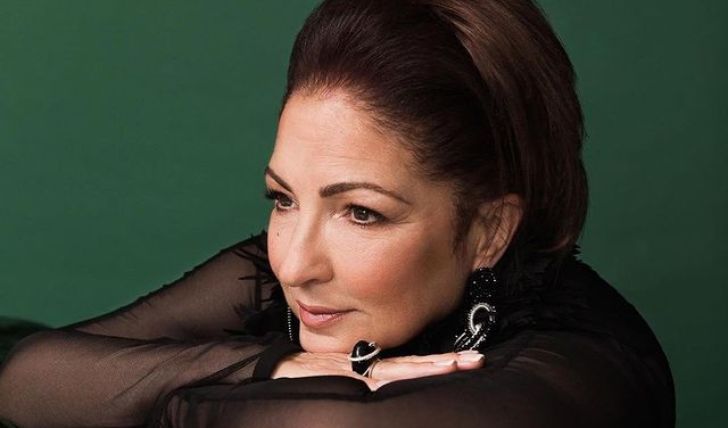 Inside Gloria Estefan's massive net worth: The complete breakdown here!
A seven-time Grammy winner, Presidential Medal of Freedom recipient, and one of the best-selling female singers of all time, Gloria Estefan is a name that has shaped a generation of music catalogs and has been an inspiration for now-some of the most prominent Latin artists. Also an actress and businesswoman, Estefan boasts a four-decades of a successful multi-faceted career and is still thriving as ever.
Estefan was born 64 years ago in Havana, Cuba, during a political turmoil. A surging Cuban revolution led her parents to flee their native and seek refuge in the United States, where a young Gloria took a keen interest in music and soon started to demonstrate innate talent in the hobby. At 18, Estefan met her now-husband Emilio Estefan, Jr., and together the then-newly acquainted duo set off on a venture with their band Miami Sound Machine.
What is Gloria Estefan's net worth?
The Cuban-American singer's record sales have reportedly exceeded 130 million worldwide; throw on Gloria's prolific acting career and business endeavors on that, and it is a surprise that she is one of the wealthiest artists of Hispanic heritage. According to Celebrity Net Worth, she has an estimated net worth of $500 million. Estefan's journey to becoming a fast-selling artist began with Miami Sound Machine, giving music lovers a string of Latin-influenced tracks throughout the 70s and 80s.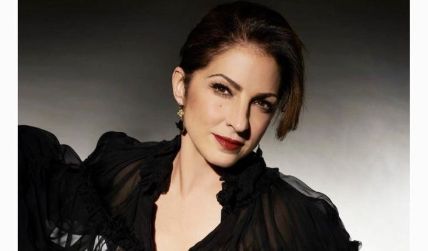 Estefan is a seven-time Grammy-winning Cuban-American singer. Photo Source: Instagram.
Gloria, 64, who fronted the band for over a decade, rose to prominence with the hits like Conga, Can't Stay Away From You, Rhythm is Gonna Get You, and more. At their peak, the band was a recurring guest on popular talk shows and their tracks, a part of high-profile projects, including Top Gun. Estefan's decades-long career and her legion of fans mean that the singer's works are still selling like hot cakes.
Don't Miss: Michelle Pfeiffer's Net Worth Revealed: All Details Here.
After the Miami Sound Machine's disbandment in 1989, Gloria has been releasing records as a solo artist. Estefan released her best-selling album, Cut Both Ways, shortly after starting her solo career. Gloria soared even higher with her top-charting albums Into the Light, Mi Tierra, Christmas Through Your Eyes, Abriendo Puertas, and Destiny. But it wasn't only her commercial achievements in the music industry that proved instrumental in her making; Gloria's growing name in the television is equally credited.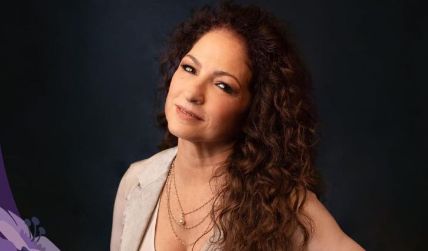 Gloria and her husband Emilio established 'Miami Sound Machine' in the 70s.
Photo Source: Instagram
During her prime, Estefan appeared in Music of Heart and For Love or Country: The Arturo Sandoval Story. She later guest-starred in Elmopalooza, American Idol, Glee, and The Next: Fame Is at Your Doorstep. Gloria's recent credits on the small screen include Netflix's One Day at a Time, Vivo, and Red Table Talk: The Estefans. The Conga hitmaker has launched several enterprises over the years that have catapulted their affluence significantly.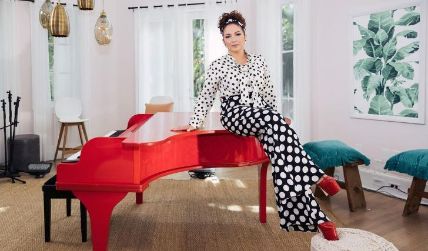 The Estefan couple sold a 1993 bought property for $35 million.
Photo Source: Instagram
Gloria and her husband Emilio own Cuban-themed restaurants in many metropolitan areas, including Orlando and Florida. The Estefan couple has also taken their hospitality venture up a notch by running hotels as well. The twosome were the foremost Latins to buy an ownership stake in the NFL team, the Miami Dolphins. Just last year, the Hispanic couple made a staggering profit by closing the deal on their 1.4-acre waterfront property in Miami for $35 million. The duo had originally purchased the property for $1.84 million in 1993.
What did Gloria Estefan say about Jennifer Lopez?
During her recent appearance on Watch What Happens Live With Andy Cohen, Estefan shared some thoughts about Jennifer Lopez and Shakira's performance at the Super Bowl 'halftime' 2020. Estefan, Lopez, and Shakira, three of the most prominent entertainers, credited for the crossover of Latin music, it was only natural for Estefan to comment on the content. "Look, this is the bottom line. You have very little time, like 12 minutes or something, to get things on and off the set," Gloria said about the Superbowl halftime gig.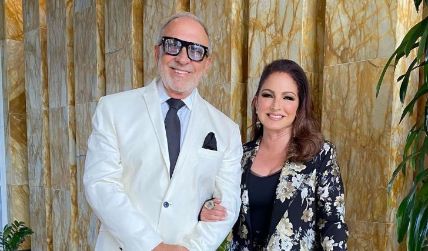 Gloria jokingly shades Jennifer Lopez.
Photo Source: Instagram
"So, could you do it with one person? Yes, but I think they wanted to throw a Miami and Latin extravaganza, and they tried to pack it as much as possible," Gloria adds while revealing that she has turned down to be the third co-headliner at the important event. "Imagine what J.Lo would have said if I was the third [performer]! I literally would come out, done 'Shake Your Body' [and Conga] and out. It was their moment."
Gloria reveals why she turned down the offer to be the third headliner at the Superbowl halftime.
Source: Billboard
Estefan's shady reaction comes after Lopez's recently released Halftime documentary, which divulged Lopez's initial feelings on being named the co-headliner with the Hip Don't lie crooner. "We have six f—king minutes. We have 30 seconds of a song, and if we take a minute, that's it; we've got five left. But there's got to be certain songs that we sing, though, the Hustler actress says, adding, "This is the worst idea in the world to have two people do the Super Bowl. It was the worst idea in the world."
Recommended: How Rich is Justin Hartley? Details on his Net Worth here.
Stay connected to glamour fame for more.
-->