Who Is Gloria Estefan? Who Is Her Husband, Emilio?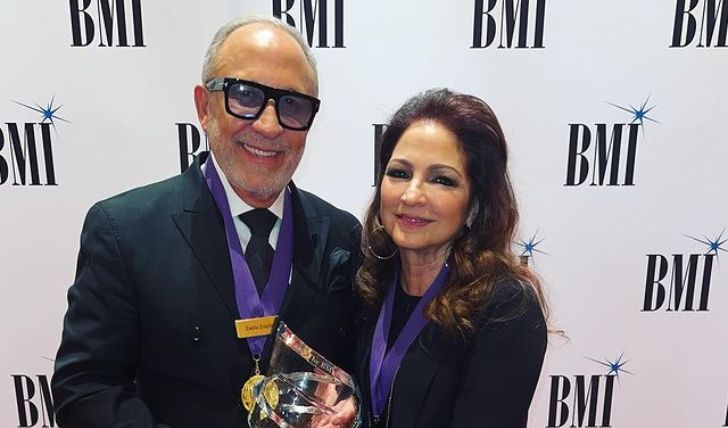 Inside Gloria Estefan's life as a three-Grammy-winning singer and a wife: Complete story here!
Known for her evergreen hits like Conga, Anything For You, Rhythm is Gonna Get You, Coming Out of the Dark, and more, Gloria Estefan is a Cuban-American singer, actress, and businesswoman. The three-time Grammy winner is credited for breaking the glass ceiling and paving the way for fellow Latin artists like Shakira, Jennifer Lopez, Ricky Martin, and so on.
Born on September 1, 1957, in Havana, Cuba. Gloria recalls music being a constant factor in her life while growing up. Estefan's professional venture into singing started from Miami Sound Machine (Miami Latin Boys), established by her now-husband Emilio Estefan Jr. The Cuban singers' duo has glorious decades of hardship and triumph behind them and still thriving and reaping the fruits of their stellar career and partnership. The Estefan couple is doting parents to two.
Inside Gloria Estefan and Emilio Estefan Jr.'s marriage!
The three-time Grammy-winning singer is happily married to her musician and producer husband, Emilio, 69, a 19 Grammy winner. The Estefan couple's love story is rare and hardly seen these days, especially in the entertainment industry, where hasty marriage and controversial divorce are quickly becoming a trend. Gloria and Emilio's journey into a lifetime began with the then-obscure band Miami Latin Boys, which later gained traction as Miami Sound Machine.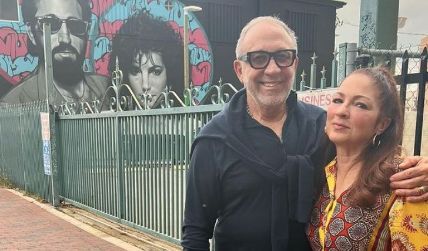 The Estefan couple started the band Miami Sound Machine in 1977. Photo Source: Instagram
Within a year of starting their musical dream in the band, Gloria and Emilio quickly fell in love and tied the knots on September 2, 1978. Gloria previously stated that Emilio was her first and only boyfriend, though it can't be the same for the 19 Grammy winner, who is five years older than his wife. Despite their claim-to-fame band's disbandment in 1989, Gloria and Emilio have remained consistent in their joint venture, with both consecutive releasing hitmakers and Emilio serving as a producer for most of his wife's hits.
Don't Miss: Who Is Rebel Wilson's New Girlfriend, Ramona Agruma?
Emilio, a native of Santiago de Cuba, has cemented many prominent artists' careers, including Ricky Martin, Shakira, and many others. It is no surprise that the Grammy-winning producer is given the same credit as his wife for opening doors for Latins in the bigger industry. The Estefan couple was awarded the nation's highest civilian honor, the Presidential Medal for Freedom, for their contribution to shaping the landscape of music. The doting pair are parents to two children and grandparents to one.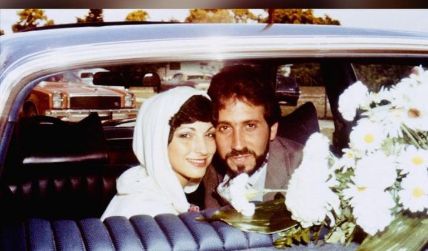 Gloria and Emilio tied the knots in 1978.
Photo Source: Instagram
Like every enduring couple, Gloria and Emilio also have their mantra or learned tips to keep the spark alive in an old relationship like theirs. During a rare interview with ET in 2018, the Bad Boy crooner revealed the secret tips for a happy marriage. "Respect and love," says the Latino singer. Reasserting that a good sense of humor is another foundation of a healthy relationship, Gloria adds, "He makes me laugh every day of my life."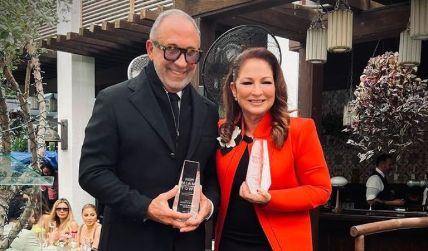 The 'Congo' hitmaker reveals the secret to her happy marriage with Emilio.
Photo Source: Instagram
Another factor that has been instrumental in their longstanding relationship is, as per the couple, an active and healthy sex life. "With age, different things become more important," Gloria said during her family's Red Table Talk: The Estefans last year. She added, "We've been very, very sexually happy, and we're very connected. I think that's one of the secrets of the marriage."
Get to know Gloria Estefan's children!
The Estefans' kids have grown up to become a reflection of their successful parents; their son Nayib, 41, an actor, and daughter Emily, 28, may not be as accomplished as their superstar parents, but the two are celebrities in their own right. Nayib is known for his acting credits in The Sun Like a Big Dark Animal, Yearbook, and Punk. Gloria revealed that Nayib's arrival in the world was well anticipated.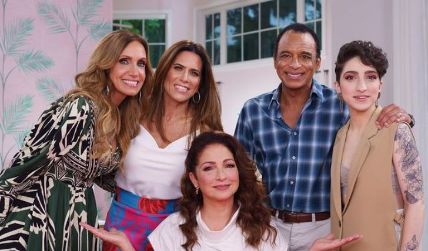 The pair are doting parents to two and grandparents to one.
Photo Source: Instagram
"So wanted & so well planned by your dad and me that you were born on our 2nd anniversary," Gloria says about her son, who is also a budding entrepreneur and a filmmaker. Nayib married Lara Coppola, a former club advertiser, in 2010. The duo welcomed their son Sasha in 2012. Nayib's younger sister, Emily, is a singer and an aspiring producer. Emily is best known for producing and directing her own debut album, Take Whatever You Want.
Recommended: Who Is Michelle Pfeiffer's Husband? Everything to Know About the Actress's Marriage.
Emily has been vocal about her sexual identity as a lesbian and received the green light from her parents, who are now ardent advocates of LGBTQ rights. Emily has been in a relationship with Gemeny Hernandez since 2016. Gloria's name has been making rounds on the headlines after the singer called out Lopez for not performing at the 2020 Super Bowl. "Look, this is the bottom line. You have very little time, like 12 minutes or something, to get things on and off the set," Gloria explained, adding, "So, could you do it with one person."
Gloria Estefan throws shade at Lopez for the 2020 Super Bowl.
Source: US Weekly
Throwing shade at Lopez's comments about splitting her time with Shakira, who co-headlined the 2020 halftime with Lopez, Gloria said, "but I think they wanted to throw a Miami and Latin extravaganza, and they tried to pack it as much as possible."Estefan's reaction comes after Jennifer's recently released Netflix documentary Halftime, which showed Lopez's indignant response to Shakira being the co-headliner alongside her.
Stay connected to glamour fame for more.
-->