Who Is Michelle Pfeiffer's Husband? Everything to Know About the Actress's Marriage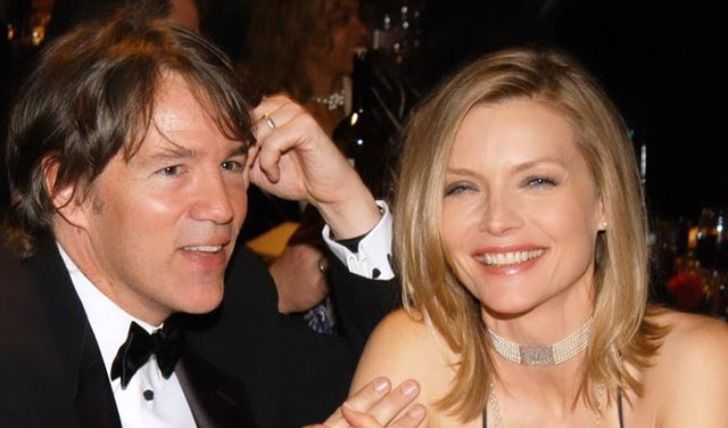 Michelle Pfeiffer has been married twice: The actress is a mother to two!
Born to an air-conditioning contractor and a housewife 63 years ago, Michelle Pfeiffer's career in showbiz was decided after the actress had a sudden epiphany while working at a cash register in her native. Considered one of the most influential actresses of her time, Pfeiffer today boasts a host of accolades, including a BAFTA, a Golden Globe, an Emmy, and three Oscar nominations.
Born Michelle Marie Pfeiffer in Santa Ana, California, she is best known for the myriad blockbusters in which she has starred, including Badman Returns, Wolf, The Age of Innocence, and Hairspray. Tap for Pfeiffer's net worth details. Besides being a most-sought actress in Hollywood, Pfeiffer is a wife and a doting mother to two in her private life.
Who is Michelle Pfeiffer married to?
Cited one of the world's most beautiful women by various publications throughout her career, Pfeiffer still radiates the youthful beauty in her 60s. The three-time Oscar nominee is sadly a taken woman. Pfeiffer is happily married to her husband of nearly three decades, writer and producer David E. Kelley, a former attorney. Kelley is the creator of famous series like Doogie Howser, MD, Picket Fences, Nine Perfect Strangers and more.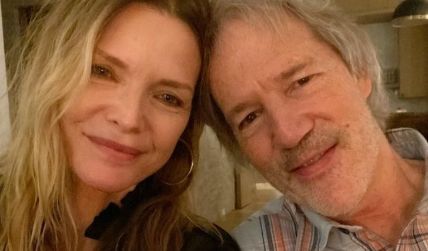 Michelle's husband, David, is a writer and producer with credits in 'Pretty Little Lies' and 'Nine Perfect Strangers.'
Photo Source: Instagram
Even after almost three decades together, Kelley remains as supportive and enthusiastic of his superstar wife's endeavors as on day one. The twosome's most recent demonstration of their blissful conjugal life came at the premiere of The First Lady in Los Angeles. Pfeiffer, 64, who plays the former first lady Betty Ford in the recently-released series, looked stunning as ever as she shared a few sweet moments with Kelley on the red carpet.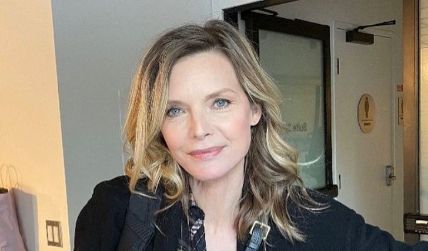 "I chose well with David, I got really lucky," the Oscar-nominated actress says about her husband.
Photo Source: Instagram
Before meeting David, the Dangerous Liaisons actress was married to actor Peter Horton. During an appearance on The Tonight Show, starring Jimmy Fallon, Michelle gives a rare insight into her and David's initial encounter. The actress explains she was tired of blind dates and had almost given up on them when one of her friends successfully persuaded her to meet David. During their beginning dating grace period, Michelle and Kelley adopted their daughter Claudia, who was baptized during the duo's wedding in 1993.
Check Out: Who Is Rebel Wilson's New Girlfriend, Ramona Agruma?
The couple welcomed their second son, John Henry Kelley, in August 1994. Michelle has always put her family before her career. The actress even took a long hiatus from the industry to raise her kids and spend time alongside them. "Raising kids is just consuming, and before I knew it three and a half years had gone by, and then it was five years," Pfeiffer said in an interview. She goes on to explain how she waited untill her kids were grown enough to return to work.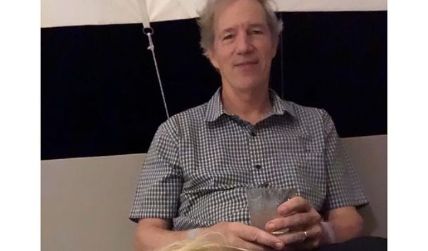 Before David, Pfeiffer was married to actor Peter Horton.
Photo Source: Instagram
Pfeiffer's mantra for a happy marriage is not mixing personal and professional life. She explains, "I've seen a lot of couples where they seem to have a really great marriage, and then they work together, and next year they're filing for divorce." "I chose really well with David, I got really lucky," Pfeiffer says, raving about her husband, who recently produced Pretty Little Lies and Goliath.
Michelle Pfeiffer's kids!
Pfeiffer took a break from the industry during her career's prime to raise her kids. Years since her successful resurgence in the movies, Pfeiffer shares how her decision to focus on her family was mistaken as a move to retirement. Pfeiffer says she was taken aback by the claims. "I would start to hear that I had retired, I was like 'wait, no," revealed the BAFTA-winning actress.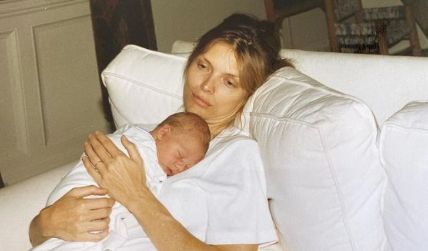 Michelle and David adopted their first kid, Claudia, before their wedding in 1993.
Photo Source: Instagram
Michelle's kids were too young when she took the undeclared hiatus and relocated to a peaceful suburb in Northern California's Woodside. The couple's oldest, Claudia, is now 29 years old and is nowhere to be seen on the social media domain. Despite having a cultural icon for her mother, Claudia likes to keep it to herself. As per Pfeiffer, her daughter is a "force to be reckoned with."
Recommended: Who is Miles Teller's Wife? Details on his Married Life here.
"She is a force to be reckoned with and an amazing human being," Michelle says about her daughter, adding, "I wanted her to be an independent, outspoken young woman, and I sure got that! She is also very creative and inquisitive." Pfeiffer and David's youngest, John, named after David's father, is 27 and completely out of the spotlight like his sister. Pfeiffer once revealed the two siblings couldn't be more different while growing up but have bonded well in the journey.
Pfeiffer's 'The First Lady' is now streaming on Showtime.
Source: Daily Mail
"When John and Claudia were growing up, they couldn't have been more different, the Wolf actress shared. Pfeiffer adds, "I feel like I've just been so blessed having these two children. They have been close their whole lives, and they're close in age. But don't get me wrong, they have their moments of sibling conflict."
Stay connected to glamour fame for more.
-->