Michelle Pfeiffer's Net Worth Revealed: All Details Here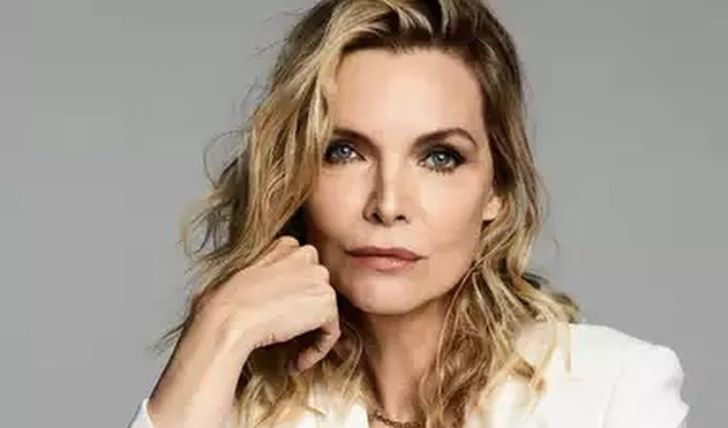 Inside Michelle Pfeiffer's colossal net worth: The complete breakdown here!
Regarded as one of the most prolific actresses of her time, Michelle Pfeiffer's career spans a glorious four decades, across which she has earned a Golden Globe Award, BAFTA, Primetime Emmy Award, and three Oscar nominations. The most-sought leading lady in the 90s, Pfeiffer's movies excelled at the box office for decades, making her one of the highest-paid actresses.
Michelle Marie Pfeiffer, 64, a native of Santa Ana, California. Pfeiffer's career recap resumes as she returns to the small screen to play former first lady Betty Ford, alongside Viola Davis as Michelle Obama in the recently-released television series The First Lady. Pfeiffer explains how slipping into the role was an unraveling process for her.
What is Michelle Pfeiffer's net worth?
Michelle Pfeiffer's collective movies have grossed billions and have endowed the actress with a staggering fortune. According to Celebrity Net Worth, Pfeiffer has an estimated net worth of $250 million. Pfeiffer recalls her career in acting was laid after a sudden epiphany she had as a clueless 18-year-old working at a cash register. Safe to say, the actress hasn't looked back since.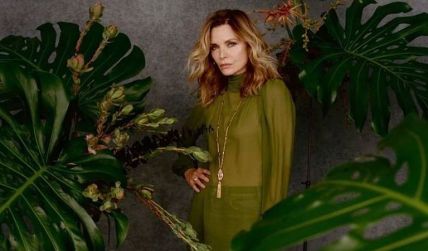 Michelle got her breakthrough in 'Grease 2.'
Photo Source: Instagram
Michelle debuted in the 1978 fantasy drama Fantasy Island and went on to display her acting chops on Cats, Falling In Love Again, and Enos. But Pfeiffer's big introduction to Hollywood came after her future husband, and now ex-husband, actor Peter Horton extricated her from an early predicament, and soon Michelle was a married woman and Holywood's next big thing with Grease 2.
Check Out: Katie Holmes' Net Worth and Earnings Revealed: All Details Here.
After Grease 2, Pfeiffer's stardom escalated with the crime drama Scarface, which grossed $66 million. More coveted roles came her way in Into the Night, Ladyhawke, Sweet Liberty, and Married to the Mob; Michelle reportedly made an estimated $1 million for some of the roles until Frankie and Johnny, and Batman Returns happened in 1991 and 1992. She reportedly raked $3 million for her role in the two blockbusters.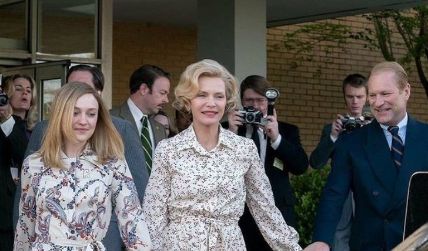 Pfeiffer was reportedly paid an estimated $3 million for 'Batman Returns.'
Photo Source: Instagram
By the early 90s, Pfeiffer was already a three-time Oscar nominee and, correspondingly, a heftily-paid actor. Michelle's 90s career produced hits like The Age of Innocense, Dangerous Minds, One Fine Day, Wolf, for which she was reportedly made approximately $6 million. Pfeiffer's lead role in The Deep End of the Ocean earned her an estimated $12 million.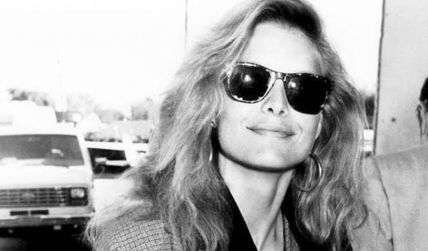 Pfeiffer is portraying Betty Ford in 'The First Lady.'
Photo Source: Instagram
Throughout the 2000s, the Golden globe-winning actress shifted her focus into catering to her children, but not without a little juggling to give some more blockbuster performances. Pfeiffer's 2000s hit credits include What Lies Beneath; I am Sam, White Oleander, Hairspray, and Personal Effects.
Recommended: Is Miles Teller Rich? What is his Net Worth? All details here.
2011 rom-com drama New Year's Eve, which grossed $142 million, marked Pfeiffer's swift return to movies after years of sabbatical and inconsistent onscreen appearance. She has since maintained her spot as the leading lady in Dark Shadows, The Family, The Wizard of Lies, and Mother.
Michelle Pfeiffer's must-watch upcoming!
At 64, Pfeiffer is youthful as ever, not to mention thriving. During the recent Paramount+ UK launch event in London, Michelle flaunted her timeless beauty alongside her The First Lady co-stars Davis and Gillian Anderson. The First Lady premiered on Showtime on April 19. Starring the three leading ladies of Hollywood, the anthology series explores the life of the former first ladies of the United States.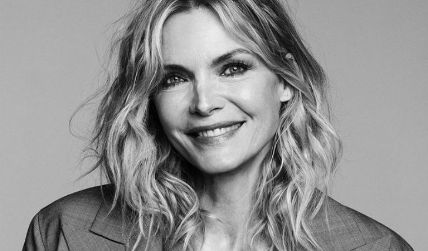 Pfeiffer is set to reprise her role in the upcoming 'Antman sequel.
Photo Source: Instagram
Expressing gratitude for the role offered, Pfeiffer reveals she won't be portraying a real person in the future. "I said I would never do it again," says the Batman Returns actress, adding, "I didn't know half of the contribution that Betty Ford made, "there's so much more to her. I'm really honored that I was given the opportunity to share that story with everyone."
Check Out: What Is Ozzy Osbourne's Net Worth? All Details Here.
Pfeiffer is set to reprise her role as Janet Van Dyne in the upcoming sequel Ant-Man and the Wasp: Quantumania, alongside Paul Rudd as Scott Lang/Ant-Man. Also starring Evangeline Lilly as Wasp and Michael Douglas as Hank Pym, the anticipated sequel is scheduled to release on February 17, 2023.
'The First Lady' premiered on ShowTime on April 19.
Source: ShowTime
Michelle's other hotly awaited upcoming is Wild Four O'Clocks. Pfeiffer's involvement in the film as the lead cast was announced last month. Marking the directorial debut of Peter Craig, the film will see Pfeiffer playing the role of a vibrant grandmother to two heartbroken boys. Michelle has also joined the cast of Megalopolis.
Stay connected to glamour fame for more.
-->