Who Is Rebel Wilson's New Girlfriend, Ramona Agruma?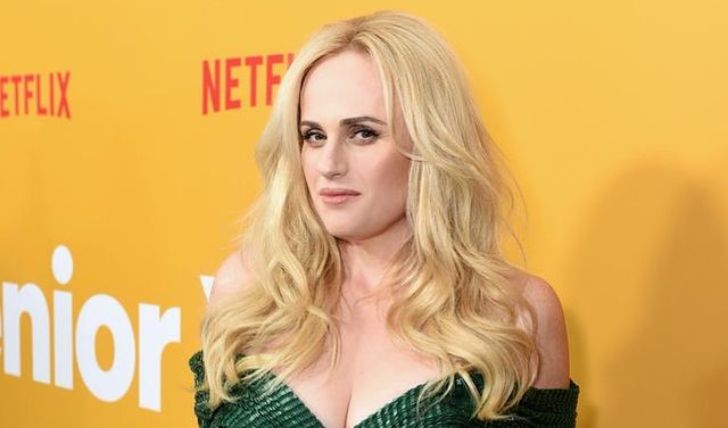 Rebel Wilson introduces a new girlfriend, Ramona Agruma: The complete story here!
Actress Rebel Wilson, known for her gut-busting roles in Bridesmaid, Bogan Pride, Pitch Perfect, and most recently, Hustlers, has a new love in her life, and the actress has no qualms demonstrating it. Also a comedian, writer, singer, and producer, Wilson debuting her new lover also marked her coming out of the closet.
Rebel Melanie Elizabeth Wilson was born on March 2, 1980, in Sydney, New South Wales. Wilson's first step toward an acting career started at the Australian Theatre for Young People. The Aussie garnered positive reviews for her early roles in Pizza, The Wedge, and Ghost Rider. But Wilson's breakthrough came in Judd Apatow's Bridesmaid.
Who is Rebel Wilson's new girlfriend?
The Bridesmaid actress boasts quite an active dating history; although not all of them may have made it to the headlines, on one occasion, Wilson admitted to going on 50 days before settling for a new partner. And after almost a year as a single woman, Rebel's love life is a trending topic once again. The Aussie recently introduced revealed a new love to her 11.2 million Instagram followers.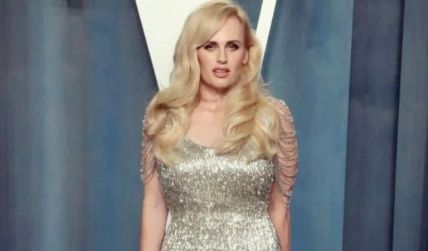 "Loveislove," Rebel hashtagged while introducing her new lover.
Photo Source: Instagram
Describing her newfound love, which caught many off-guard, Wilson came out as a member of LGBTQ. The Senior Year actress introduced her new partner as Ramona Agruma. "I thought I was searching for a Disney Prince, but maybe what I really needed all this time was a Disney Princess," Wilson writes alongside a sweet picture of herself with Ramona. "#Loveislove," Rebel adds.
Check Out: Is Katie Holmes Married? How Many Kids Does She Have?
Wilson's new flame Agruma is a successful fashion and jewelry designer. Agruma founded a sustainable fashion company called Lemon Ve Limon in 2021. She is also the founder of a luxury jewelry brand called DeLys. The couple reportedly met through Wilson's close friend, actor and singer Hugh Sheridan, who also happened to be a close acquaintance of Agruma.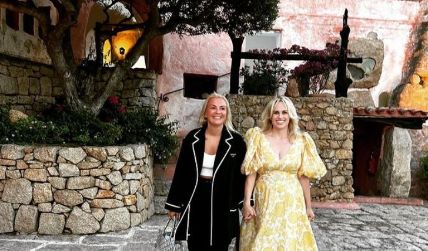 The pair met through a mutual friend earlier this year.
Photo Source: Instagram
"I'd been setting Rebel up with various people and Ramona up with various people, I'm a bit of a matchmaker in my spare time, but Rebel was a really hard one, and so was Ramona," Sheridan said after the duo made their relationship official. For Wilson's millions of fans, Agruma is certainly not an unfamiliar face. The actress and the high-end jewelry designer probably go back as early as January.
Don't Miss: Who is Miles Teller's Wife? Details on his Married Life here.
Before debuting Ramona as "the one" on her Instagram, Wilson had shared many snippets of herself with Agruma, although she didn't specify the nature of their relationship earlier. The now-committed pair attended the Los Angeles Rams game and the Vanity Fair Oscar Party together. Ever since going official, several sources have been dishing on the couple's whirlwind romance.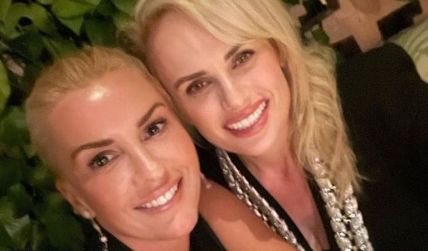 Wilson's girlfriend Ramona is a high-end fashion and jewelry designer.
Photo Source: Instagram
"It's been very cool for Rebel's friends to see her this secure with someone," a source said about the new lovebirds. Another revealed, "She and Agruma have grown very close in a short time. Wilson's mother Sue Bownds, who lives in Sydney, recently flew to LA to meet Agruma, while the couple has openly discussed having a family and getting married."
Rebel Wilson's dating history!
Wilson has always been a plain-spoken A-lister. Among the myriads of topics, often uncomfortable, that the Australian actress has opened up about are her rigorous weight loss journey, traumatic sexual harassment that she suffered during her early days in the industry, and her dating life.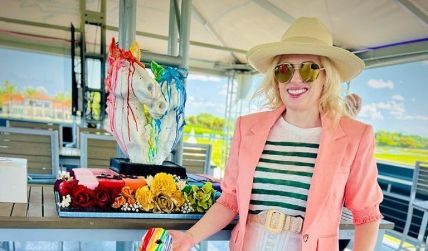 Wilson dated Jacob Busch from 2019 to 2021.
Photo Source: Instagram
Before Ramona, the Pitch Perfect actress had a serious relationship with Jacob Busch, heir to the brewery brand Anheuser-Busch. The twosome was introduced by a mutual friend in 2019 and reportedly hit it off instantly. I've been so lucky to create this awesome life for myself that I want to find that person to share my life with," Wilson had said while dishing on her romantic life on dating apps and before she met Jacob.
Last year, Wilson admitted to going on 50 dates to find the one.
Source: Entertainment Tonight
In 2015, Wilson dated actor-producer Mickey Gooch Jr., with whom she worked on How To Be Single. "They got to the point where they both realized the attraction really wasn't there anymore, and they would be better off as friends," a source revealed after the couple called it off shortly. Rebel's list of lovers also includes stuntman Aden Stay, who she briefly romanced in 2017.
Stay connected to glamour fame for more.
-->