Who is Sandra Denton's Husband? Learn About Her Married Life Here
Inside Sandra Denton's Controversial Marriage: Exclusive Story Here!
Popularly known by her stage name Pepa or Pep, Sandra Denton is a rapper and actress. She is better recognized as a member of Grammy-winning trio Salt-N-Pepa, a hip-hop group. Sandra started her career along with Cheryl James, a member of Sal-N-Pepa. After DJ Spinderella joined the duo in their musical venture, the trio released several hit albums like Hot, Cool, and Vicious, Blacks' Magic, and more.
It didn't take Denton long to extend her career into acting and amass further traction than her fellow groupmates. Sandra Jacqueline Denton was born on November 9, 1964, in Kingston, Jamaica. Contrary to her stellar career and exemplary professional life, Pepa has lived a rather controversial personal life. Learn more ahead.
Sandra Denton Tied the Knots with Treach!
Unless you've already watched the tell-all Salt-N-Pepa biopic that aired on Lifetime earlier this year, you've come to the right place to learn all the tea around Pep's controversial marriage. The rapper got hitched with Anthony Criss, better known as Treach, on April 2, 1999, at Morristown, New Jersey.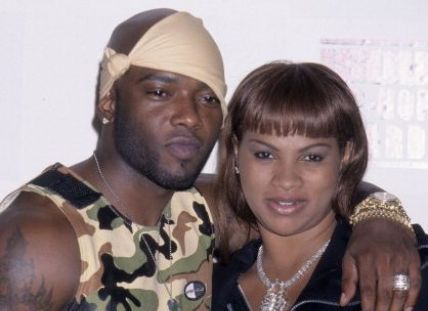 Denton and Treach got married after having a daughter. Photo Source: Bossip
The hip-hop couple reportedly dated on and off for seven years before exchanging their vows. They even welcomed a daughter Egypt Jahnari Criss, on September 2, 1998. Denton also has a son, Tyran Moore, from her relationship with Tyran "Tah-Tah" Moore. But even with all the years together, it appeared to their fans that the couple jumped into marriage haphazardly.
Don't Miss: Who is Gemma Chan's Boyfriend in 2021? Is she dating Richard Madden?
A couple of years into the nuptial, headlines of Treach assaulting his wife started trending. "I fell asleep in his arms. The next thing I knew, I opened my eyes and he's standing over me. He screamed, 'B***h! I want a divorce," Pepa had revealed. The couple's divorce was finalized in 2001. While the Salt-N-Peppa rapper made claims of infidelity against Treach, he denied the allegations and instead revealed that they both keep relationships with multiple women on the side.
Denton tells all in her new movie Salt-N-Pepa.
Source: Spectacular Magazine
"If it was a part of the plan, that's one thing. Not when it's not a part of the plan. Now, it's like, Oh. You asked for a separation to do this. Now, I'm going to ask for a divorce," Treach said in an interview. The rapper assures the two are on good terms now, as Denton attended his wedding with Cicely Evans in September 2019 in New Jersey.
Learn More About Treach!
Denton's ex-husband is no small name in the hip-hop industry. Treach and Denton's careers are very much like. As his ex-wife, Treach is also popularly known as a member of the hip-hop group Naughty By Nature. He has also followed into an acting career and several credits as an actor.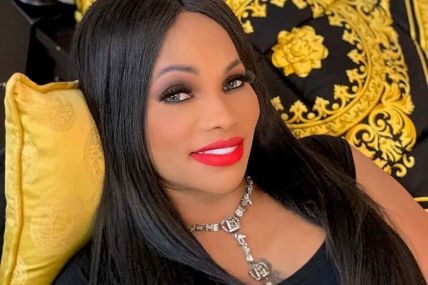 Did Pepa get in between a married couple?
Photo Source: Glamour Biz
Treach is currently married to his second wife, Evans, and they share two children. Denton, on the other hand, has been making headlines for wrecking someone's home. The rapper/actress has been flexing her relationship with a man named Aundre Dean since 2018. In recent claims made by Dean's ex-wife, Jordyn Taylor, Pepa started her romance with Dean while he was still married.
Recommended: Who is A J Buckley's Wife? Learn About His Married Life Here.
For more information and news on your favorite stars, stay connected to Glamour Fame.
-->