Santtu Seppälä: Insights into His Relationship with Sarah Rafferty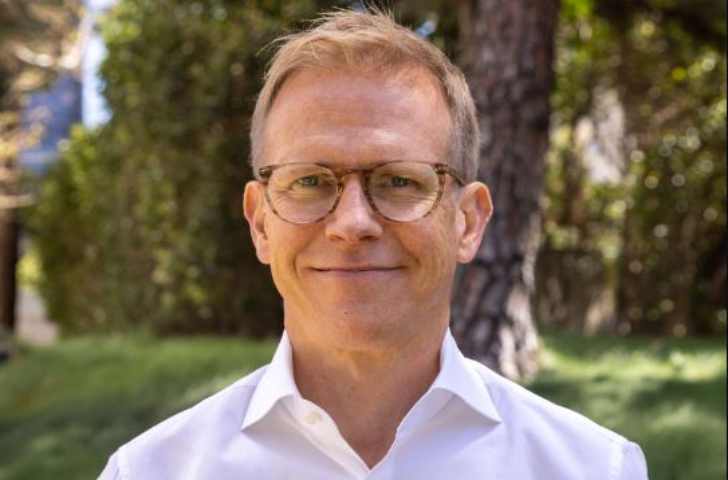 Sarah Rafferty and Santtu Seppälä have been happily married for more than two decades. Their union took place at St Mary Church in Greenwich, Connecticut, United States. The couple shares two children, Oona Gray and Iris Friday. Santtu Seppälä, born on October 26, 1970, is an American financial analyst and businessman.
While he is widely recognized as the husband of the renowned Grey's Anatomy actress Sarah Rafferty, Seppälä has also made a name for himself in the corporate world. Despite his wife's fame casting a spotlight on him, Seppälä has established a successful career, working with prestigious companies such as Angeleno Group and Staxxon.
Starting A Relationship With Wife, Santtu Seppala
Sarah Rafferty and Santtu Seppälä first crossed paths during their time at Yale University. At that point in their lives, Seppälä was pursuing his bachelor's degree in Ethics, Politics, and Economics, while Sarah was immersed in her studies for a Master of Fine Arts (MFA) in acting.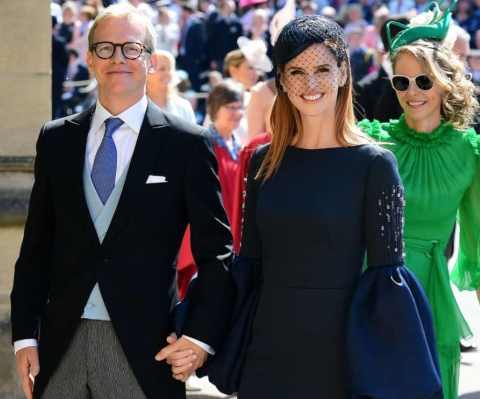 Their connection blossomed from a friendship that deepened over time. Spending significant amounts of time together allowed them to truly understand and appreciate each other.
As their bond strengthened, Sarah and Seppälä realized they had found their ideal life partners. This realization led to the blossoming of romantic feelings, and they officially embarked on a journey of dating, marking the beginning of their enduring love story.
Exchanged Wedding Vows With Wife, Sarah Rafferty
After several years of dating, Santtu Seppälä proposed to Sarah Rafferty, culminating in a private wedding ceremony in 2001. The intimate event was attended only by their family and a select group of close friends, and it took place at the Roman Catholic church of St. Mary in Greenwich, Connecticut. The couple exchanged their vows, radiating joy on their special day.
Fast forward to the present, Santtu Seppälä and Sarah Rafferty have celebrated over two decades of a happy and scandal-free marriage. Seppälä actively supports his wife's flourishing acting career, and together they collaborate to maintain a peaceful and joyous marriage.
As they marked their 20th wedding anniversary in 2021, Sarah Rafferty took to Instagram to express her love and appreciation for her husband. In her heartfelt post, she thanked him for providing "hope, coffee, and poetry," celebrating the enduring bond they share.
Blessed With Two Daughters
Santtu Seppälä and his wife, Sarah Rafferty, are proud parents to two daughters. Their first daughter, Oona Gray, was born in 2007, and five years later, they welcomed their second daughter, Iris Friday, in 2012.
Although Seppälä himself doesn't maintain an active presence on social media to share glimpses of their family life, Sarah frequently takes to her Instagram account to share joyful pictures and videos featuring her husband and their two lovely daughters.
Through her posts, she offers a charming insight into their family moments, giving fans and followers a glimpse into the warmth and happiness that defines their family life.
Spouse, Sarah Rafferty is a Successful Actress
Sarah Rafferty, born on December 6, 1972, is an accomplished American actress renowned for her compelling performances on both stage and screen.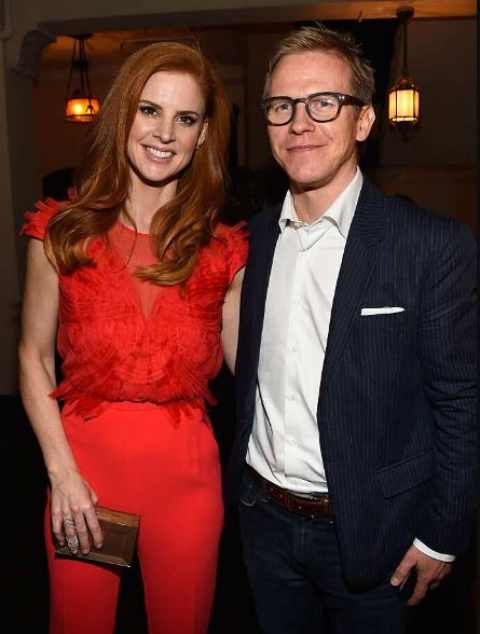 Best known for her role as Donna Paulsen in the popular television series "Suits," Rafferty's career spans diverse genres, showcasing her versatility in acting. Raised in Connecticut, she honed her craft at the Yale School of Drama.
With a magnetic on-screen presence, Rafferty has earned acclaim for her contributions to the entertainment industry, seamlessly portraying complex characters.
Her Movies and TV Shows
Sarah Rafferty, born in 1972, has made a significant mark in the entertainment industry with a diverse filmography. In the early 2000s, she appeared in films like "Mambo Café" and "The Devil Wears Prada." Rafferty's television career took off in the late '90s with roles in "Trinity" and "Law & Order."
Over the years, she showcased her talent in various shows such as "CSI: Miami," "Six Feet Under," and "Suits," where she played the iconic role of Donna Paulsen for nine years. More recently, she graced the screens in "Grey's Anatomy" and "Chicago Med." Rafferty continues to captivate audiences with her compelling performances.
Take A Look Into Santtu Seppala's Career and Job
As of the latest available information, Santtu Seppälä serves as the Chief Investment Officer at Kiitos Capital Management, based in Beverly Hills, California.
Despite his notable professional role, Seppälä gained more widespread recognition due to his relationship with Sarah Rafferty, the acclaimed actress. Notably, he also contributed to the film industry, having appeared in the miscellaneous crew for the film 'Trench Road' in 2004.
Seppälä's career in finance, coupled with his involvement in the entertainment realm, underscores the diverse aspects of his professional journey, adding to the intrigue surrounding his public persona.
Santtu Seppala Net Worth in 2023
Santtu Seppälä has amassed an estimated net worth of $8 million, primarily derived from his prosperous career as a businessman and financial analyst.
Although his professional acclaim may not rival that of his wife, Sarah Rafferty, his financial success is evident. Sarah, renowned for her acting career, boasts an estimated net worth of $10 million, a margin of $2 million surpassing that of her husband.
Santtu Seppal Family
Santtu Seppälä was born on December 6, 1974, in Illinois, USA, to Finnish parents. His father, Mr. Antti V. Seppala, served as a consultant for a pharmaceutical firm in Lake Forest, Illinois, while his mother remains unknown to the public.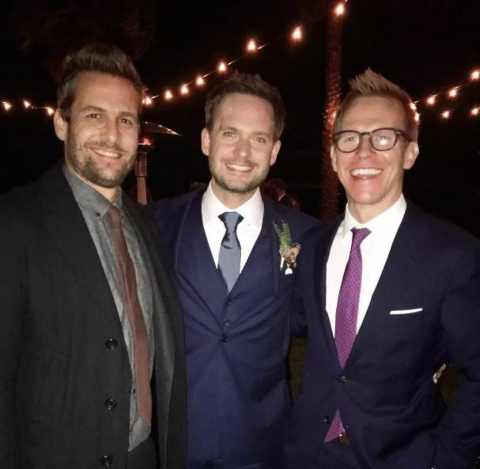 Despite being born in the United States and holding American citizenship, Santtu identifies with his Finnish heritage, as both of his parents were born and raised in Finland. This dual cultural background enriches his identity, reflecting a connection to both his American birthplace and his family's roots in Finland.
Santtu Seppala Instagram Appearance
It's not uncommon for individuals, especially those who value their privacy, to refrain from active participation on social media platforms. Santtu Seppälä's choice to lead a private life away from social media aligns with the desire for a more reserved existence.
In contrast, his wife, the well-known actress Sarah Rafferty, maintains an active presence on Instagram under the username @iamsarahgrafferty.
With over 2 million followers, she uses the platform to share glimpses of her professional projects and personal life, providing fans with a curated view of her world. This approach allows fans to stay engaged and connected with Sarah, while Santtu maintains the privacy he prefers.
Stick To Glamour Fame For More Related Contents
-->