Sara Evans' Estranged Husband Jay Barker Pleads Guilty in Domestic Violence: Avoids Jail Time
The former quarterback was arrested in January on domestic violence charges: Complete story here!
Country singer Sara Evan's estranged husband, Jay Barker, the former Alabama Crimson Tide quarterback, has pleaded guilty to domestic violence charges; he won't have to serve jail time. As per TMZ, the former quarterback has agreed to a plea deal with a lighter punishment.
Barker, 49, avoided harsh punishment by pleading guilty to misdemeanor reckless endangerment instead of felony aggravated assault with a deadly weapon, on which the Crimson Tide alum was taken under custody earlier this year. Jay, currently a Birmingham radio personality, was arrested after he tried to slam his car into Sara's friend's car, where the singer was being driven after a party.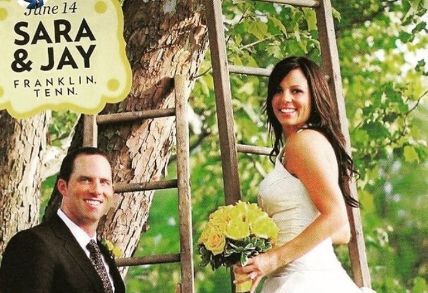 Barker was arrested in January after he tried to slam his car into the car where Evans was being driven.
Photo Source: Instagram
The plea deal entails a year of probation and several conditions with which Jay will have to comply before this year, including forfeiture of all weapons, a ban on other infractions, substance use, and a 26-week batterers intervention program."
A native of Birmingham, Alabama, Barker was drafted in the 1995 NFL draft by the Green Bay Packers. He later went on to play for New England Patriots, Carolina Panthers, and Toronto Argonauts. Jay and Sara tied the knots in 2008, shortly after the county singer finalized her divorce from Craig Schelske, with whom she shares three children.
Don't Miss: Britney Spears Is Married!
Barker was also facing a similar situation with his then-wife, Amy DiGiovanna, with whom he shares four children. Amid their crumbling personal lives and ugly divorces, Jay and Sara were introduced to each other. "She's my biggest fan, and I'm hers," Barker then said, gushing about his now-estranged wife.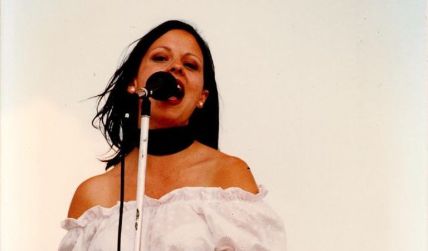 Sara shares three kids with her ex-husband Craig Schelske. Photo Source: Instagram
The former quarterback added, "We are truly a family. We don't think of it as blended. But we also understand our roles. If I'm around when Sara's kids' father is around, I give him his place as their dad." The pair's failing marriage made news in April 2021, when reports emerged that the spouses had split ways and were reportedly living apart.
Recommended: What is Ireland Baldwin's Net Worth as of 2022? All Details Here.
The Saint in Angels hitmaker filed for divorce in August 2021, citing "irreconcilable differences" and "inappropriate marital conduct" on Barker's part. The estranged pair are still legally married, with divorce in progress. Barker didn't immediately plead guilty when he was arrested in January; the radio personality posted a lengthy statement after his initial arrest.
Evans filed for divorce in August 2021, citing "irreconcilable differences."
Source: US Weekly
"We all confront challenges in life and my family and I are facing one now. Unfortunately, headlines and quick-to-publish news stories do not adequately capture the full context and complex fabric of our lives," Barker wrote. He continues, "I love my family dearly, and at this difficult time, I respectfully ask for privacy for the sake of my family and especially for our kids."
Stay connected to glamour fame for more.
-->