Sarah Palin's Husband Todd Files For Divorce Over Temperament Issues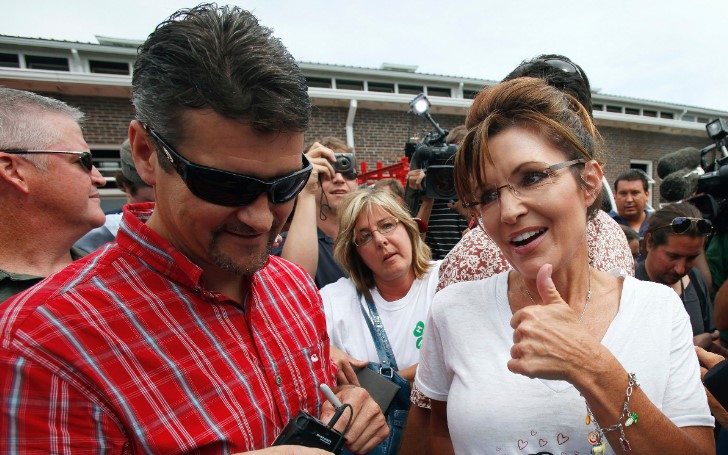 Sarah Palin and her husband, Todd Palin are parting their ways after 31 years.
It was undoubtedly the most extended wait to find the compatibility. Sarah Palin's husband, Todd Palin, filed for divorce after three decades.
Todd quoted he and his wife, Sarah, were incompatible as husband and wife. The 55-year-old filed the divorce papers after 31 years of their marriage.
Todd Palin filed divorce after 31 years.
Source: Perez Hilton
The file was submitted in the Anchorage Superior Court on 29 August. The filing came eight days after their wedding anniversary.
Also See: What Is The New Net Worth Of Jeff Bezos' Divorced Wife? Find Out The Reason The Longtime Couple Split!
The couple married in 1998 and shares five children - Track, Bristol, Willow, Piper, and Trig. One of the sons, Trig, is still living with the two as he has Down Syndrome.
Todd asked his wife to share the custody of their son, Trig. The filed papers further listed the couple initials, their marriage date, their 11-year-old son Trig's birth date.
Todd Palin, unlike his famous political wife, has largely steered clear of headlines since she burst on the national scene during 2008 presidential election cycle.
Source: NBC News
Mr. Palin asked for an equal separation of assets and debt. The news broke out when one of the Alaska based journalists for British media reported the filing.
Also Check: DWTS James Van Der Beek Ex-Wife Heather McComb; Married After Divorce? Facts To Know
Sarah Palin served as the governor of Alaska from 2006 until she resigned in 2009.
Sarah shot to national fame in 2008 after Republican presidential candidate John McCain chose her as his running mate against Barack Obama and Joe Biden.
In 2015 Palin expressed an interest in making a bid for the White House, though Sarah never went through with it.
Check This: Why Has Ricky Reyes' Wife Filed For Divorce?
Well, this was the story of the couple so far, we hope they find what they are looking for in their lives.
-->