Saturday Night Live - Jimmy Fallon Apologizes for Blackface Sketch
Published Wed May 27 2020 By Eden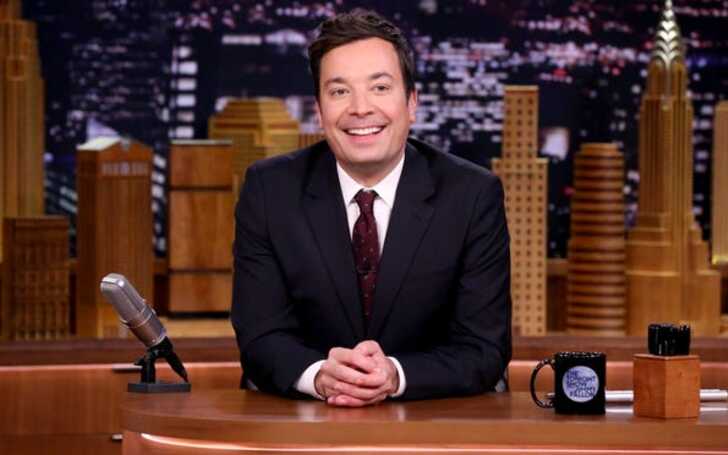 Jimmy Fallon apologizes for Chris Rock impersonation in blackface on Saturday Night Live.
Jimmy Fallon is addressing his parody of Chris Rock in a two decades old "Saturday Night Live" segment in which he performed in blackface.
Fallon apologised on Tuesday following the footage of the sketch, which was first broadcast on SNL in 2000, reemerged on social media.
The Tonight Show host tweeted,
While on SNL, I made a terrible decision to do an impersonation of Chris Rock while in blackface. There is no excuse for this.
The 45-year-old TV personality continued, "I am very sorry for making this unquestionably offensive decision and thank all of you for holding me accountable."
Fallon was a member of the cast on "Saturday Night Live" from 1998 to 2004 while Rock featured on "SNL" from 1990 to 1993.
Fallon featured on a talk show presented by Regis Philbin (played by Darrell Hammond) in a segment that is not listed on the NBC or the show's platforms.
You Might Like: Saturday Night Live: Leslie Jones Criticized The State Of Alabama For Passing Restrictive Abortion Legislation
Fallon follows other celebrity personalities, including Sarah Silverman, who apologised for an inappropriate comedy in the past amid public backlash.
Meanwhile, the whole issue resurrected another blackface uproar that exploded earlier this month about Ben Stiller's 2008 Hollywood parody Tropic Thunder, which portrays Robert Downey Jr. as a film actor so devoted to method performance that he gets a "pigmentation alteration" operation to portray an African-American character in a Vietnam War movie.
Watch: Megyn Kelly Talks Robert Downey Jr.'s Blackface
The Iron Man star was awarded Best Supporting Actor for his over-the-top role and supported the film in a January interview on The Joe Rogan Experience.
"Ninety percent of my black friends were like, 'Dude, that was great,'" Downey Jr. remarked on the podcast, adding: "It's an interesting and necessary meditation on where is the pendulum? ... You know, there's a morality clause here on this planet and it's a big price to pay and I think having a moral psychology is job one. Sometimes, you just gotta go, 'Yeah, I [f*****] up.' Again, not in my defense, but Tropic Thunder was about how wrong that is."
Visit Glamour Fame for more interesting news of your favorite celebs.
-->