Savannah Chrisley Weight Loss - The Complete Story!
Published Fri Nov 22 2019 By Sea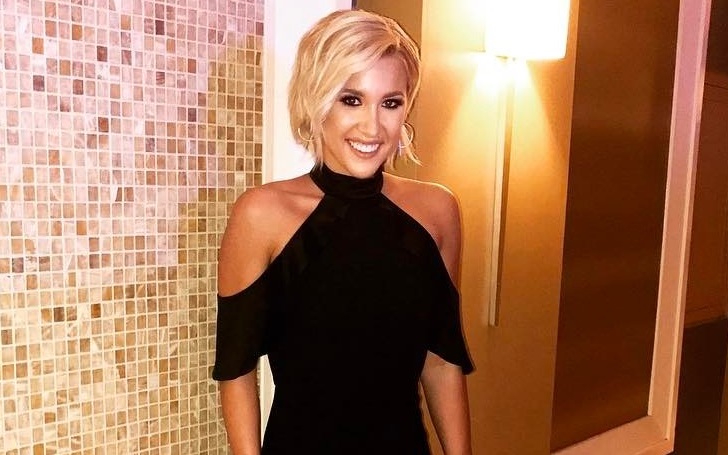 Savannah Chrisley is looking better and better at events during her days as an unmarried woman. As many girls do, she too is trying to lose weight to look extra beautiful when the day she ties the knot with fiancé, Nic Kerdiles, finally comes around.
Anyone who follows Bravo TV's 'Chrisley Knows Best' knows the wedding is going to happen despite what the tabloids once said. The seventh season just completed this week, and fans may have to wait for the next to see the wedding be filmed.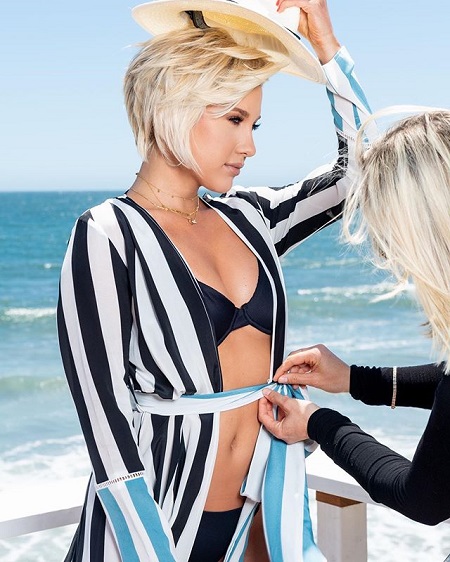 South Beach Diet is her weight watcher.
Source: Savannah Chrisley, Instagram
The Chrisley daughter is constantly showing off her improved figure for the past five months. And since the engagement in December 2018, she'd dead set on it to continue on the weight loss journey.
Started Using the South Beach Diet Since the Engagement, Which Is Not Broken Despite the Rumors
Savannah and Nic had been dating for over a year as girlfriend-boyfriend until December. The reality star only revealed in April about the details of the engagement moment on December 24, 2018.
The hockey player surprised her with the proposal, and everyone in her family was involved in the plan, including the neighbor kid. Sufficed to say, it was a grand proposal. Both their friends and families were there for the moment as he called her over and asked her to be his wife. She was freaking out but said 'yes'.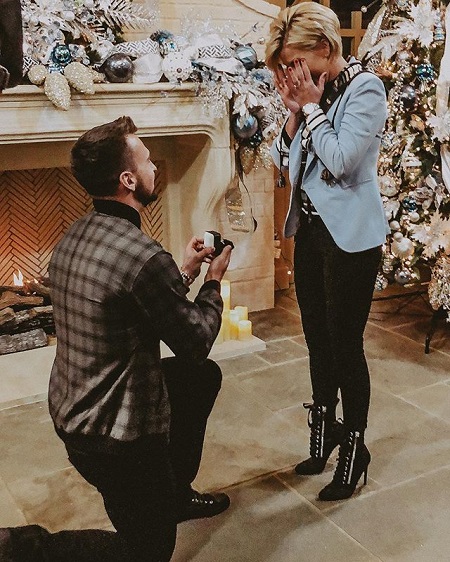 Everything was planned for the big surprise.
Source: Savannah Chrisley, Instagram
Then in May, she had a series of photoshoots with 'South Beach Diet' which she occasionally put up on Instagram stories. In early June, she officially announced her collaboration with the weight-loss training group in order to look good for the wedding.
In addition, you might have noticed the whole family joining in on yoga classes on the show. For Savannah, she says it's the first time she's started doing yoga.
There were reports of the pair taking a step back in their relationship in early October, and people were convinced it would end up in something bad. She was not wearing her engagement rings on some of the photos on Instagram. She also got a new haircut, short as she wanted it to be.
But it was all squashed later that month. Nic confirmed in the Chrisley parents' podcast, 'Chrisley Confessions', that her behaviors had nothing to do with their relationship. Then she also posted a photo on Instagram of them, admiring his smile. It was all put to rest. They did not break up.
She's Been Continuously Sporting Her Improved Figure for Events
The 22-year-old is involved in several projects in 2019, and she has been active in telling her fans about each of them. With photos, of course. Needless to say, you can expect nothing less from her. She rocked all the photoshoots.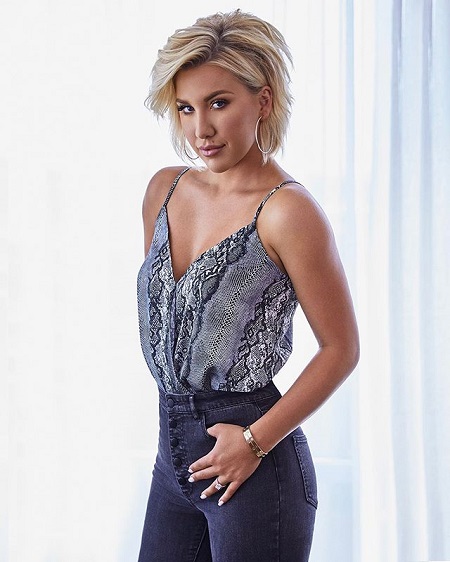 The partnership with 'Rampage'.
Source: Savannah Chrisley, Instagram
Being a spokesperson for South Beach Diet, she professed how the diet has really helped her feel good about herself. Perhaps the best look that highlights her exquisite figure is in the dress she wore to the ACM Awards back in April. It was an ultra-revealing dress after all.
South Beach Diet Is a Low-Carb Fast Weight Loss to Improve Heart Health
The weight loss group suggests those looking to improve their body weight should focus on consuming food that is high-protein, low-carb, and low-sugar. The three-phase program begins with two weeks of avoiding sugar almost completely and then maintain a healthy way to eat in life.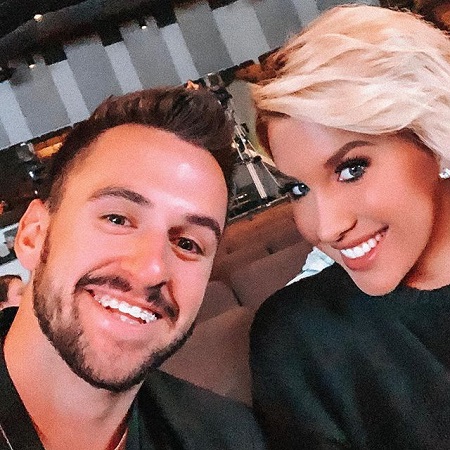 The photo that broke their silence over their breakup.
Source: Savannah Chrisley, Instagram
In the interview with People, she confessed she struggled with body image in the past. But she is now learning to embrace her body, especially after the partnership with South Beach Diet.
There are a lot of times I let it get in my head. But recently, I'm embracing what I'm seeing.
She's not alone in this journey. She's got her own life partner to join in and make "a pact to keep each other accountable & have a healthy lifestyle."
It's Not the Same: Liz Dueweke Lost Weight Without Having to Give Up Chocolates. How?
The couple is yet to set a wedding date. But she looks better and better every day, fans have mentioned. They are quite happy with her engaged journey until now. And they can't wait for the wedding.
Stay tuned and connected to GlamourFame for more Entertainment updates.
-->