What is Scott McTominay's Salary as a Manchester United Player? Learn About His Net Worth Too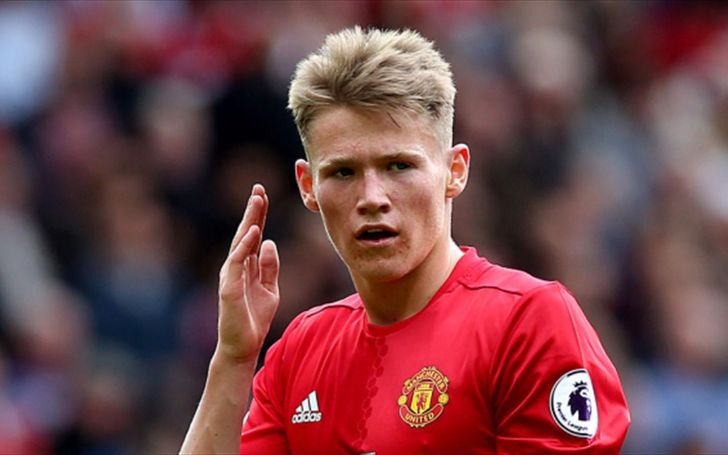 Learn about the net worth and earning details of the Manchester United player Scott McTominay.
Manchester United, being the biggest and the most successful football club in England, does not accept mediocrity. It's in the principle of the club to always strive for excellence. But in recent years, the club seems not to have lived up to this philosophy. And Scott McTominay comes in the middle of the conversation when football pundits talk about the performance of the team not being "good enough."
Is McTominay good enough to be a midfielder for a big club like Manchester United? Questions like these always arise due to his poor performances at times, and mostly the analysis that the pundits give implies the answer being no. But with Ole Gunnar Solskjaer still being the manager, he does not seem to miss a lot of games in the Starting XI.
Talking about the footballing contribution of McTominay for Manchester United will be a long post so let's instead learn about his earnings at the club and how much he's managed to make so far during his time there.
What is Scott McTominay's Net Worth as of 2021?
It appears that there is no official information available regarding the net worth of Scott McTominay at present. But by analyzing his earnings over the years and current salary at the club, it might be safe to say that he might at least have a fortune worth $6 million. This is not an accurate figure; however, it is just an estimation.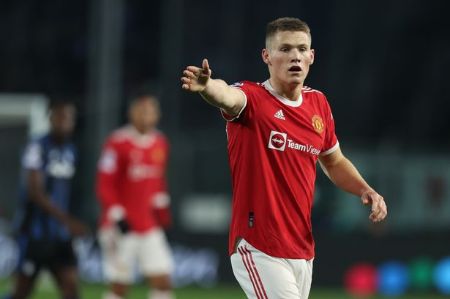 Scott McTominay boasts a massive net worth of $6 million in 2021.
Source: Manchester Evening News
According to Spotrac, Scott McTominay makes a weekly salary of £20,000 (about $27,000) as a midfielder for Manchester United. This amounts to a total of £1,040,000 (about $1.4 million) in a whole year. And this is, of course, excluding bonuses and other additional amounts.
Also See: What is Kristofer Hivju's Net Worth in 2021? Learn About His Earnings Too
The Scottish international also makes a separate salary from his part in the Scotland National Football Team.
The highest earner in the Manchester United team is the greatest player in the world, Cristiano Ronaldo, who makes a weekly wage of £510,000 (about $685,000). This amounts to a total of £26,520,000 (about $35 million) in a year.
How Much Do Other Manchester United Players Make?
Scott McTominay comes much lower in rankings in comparison to salary among other players in Manchester United. He comes behind Diogo Dalot with the weekly wage of £25,000 and Jesse Lingard with the weekly wage of £75,000, according to Spotrac. Despite these two players not starting the game as often as Scott, they seem to make much more money than him in salary.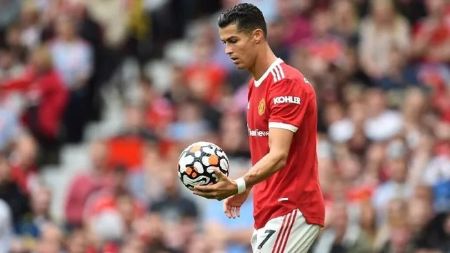 Cristiano Ronaldo is the highest earner in Manchester United.
Source: MARCA
After Cristiano Ronaldo, the goalkeeper David De Gea comes in second in terms of earnings with a weekly salary of £375,000. And in third is Jadon Sancho, who makes £350,000 per week.
Check Out: What is Kat Von D's Net Worth in 2021? Here is the Complete Breakdown
Sancho is followed by Raphael Varane with £340,000 per week, Paul Pogba with £290,000 per week, and Edinson Cavani with £250,000 per week. Similarly, captain Harry Maguire makes £189,904 per week, Bruno Fernandes makes £180,000 per week, and Marcus Rashford makes £200,000 per week.
Stay tuned to Glamour Fame for more net worth-related content of your favorite celebrities.
-->