Seattle Seahawks Renames Home Stadium "CenturyLink Field" to Lumen Field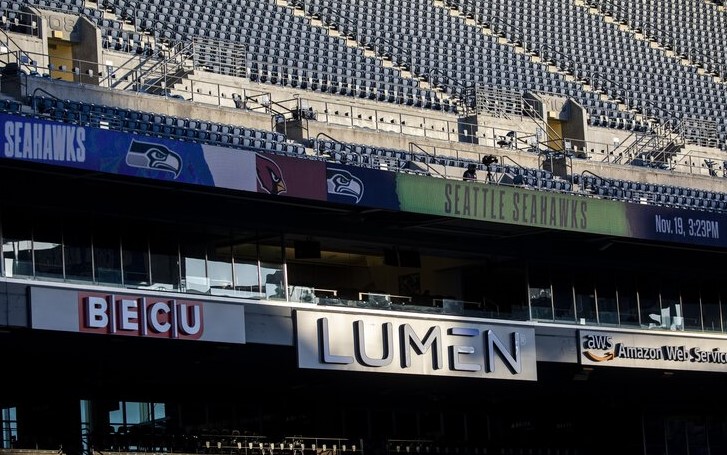 The Seattle Seahawks renamed its stadium to "Lumen Field."
The Seattle Seahawks renamed their home stadium, the announcement was made on Thursday. The football team changed its stadium name to "Lumen Field" from "CenturyLink Field."
Seahawks' been calling its home ground "CenturyLink Field" since 2011, but recently the new name was approved by the Washington State Public Stadium Authority.
Chuck Arnold, president of the Seahawks and First & Goal Inc. released a statement following the changes. In his statement, Arnold said,
"Through a shared vision and commitment to serving the Seattle community, we are proud to enter a new era of world-class sports and entertainment with Lumen Field."
Also Read: "MasterChef Junior's" Fans Mourn the Death of Former Contestant Ben Watkins
The statement further added,
"For nearly two decades, the stadium has made its mark as a premier Seattle venue, and a place for the community to experience thrilling victories, establish sacred traditions, and witness unforgettable moments together."
The stadium was first launched in 2002, and was prior to CenturyLink was called Seahawks Stadium. In 2004, naming rights for the stadium began, and it was named Qwest Field before renaming to CenturyLink Field in 2011.
The name came after CenturyLink Purchased Quest Communications, the company extended the naming rights agreement through the 2033 season.
Even the chief marketing officer of Lumen, Shawn Andrews, released a statement following the renaming of the stadium. Andrews said,
"Lumen Field represents more than just a name change; it represents our growing partnership with the Seattle Seahawks and our shared vision of using data and technology to further human progress and produce winning outcomes on and off the field. Lumen Field is a symbol of Seattle's passionate fans, and we are proud to be associated with this iconic venue."
You May Also Like: Luke Bryan Explains the Meaning Behind His Single "Down to One"
For more information on your favorite celebrities' lifestyle and other news, stay tuned to Glamour Fame, and don't forget to sign up for the newsletter.
-->