Sebastian Stan Says Bucky Barnes Becoming Captain America Makes No Sense!
Published Sun Jul 28 2019 By Travis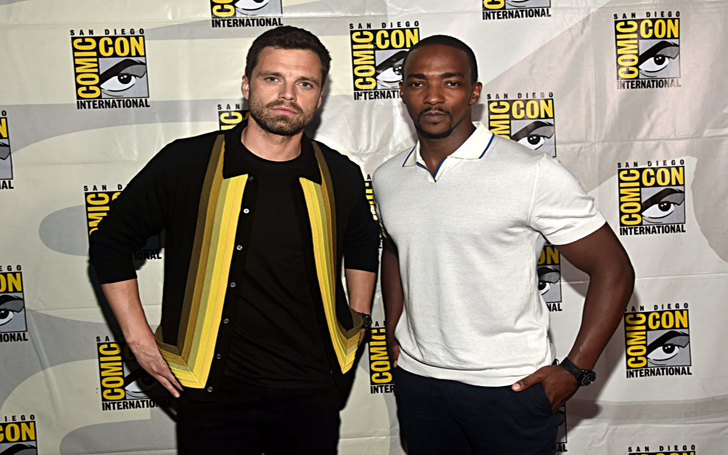 Sebastian Stan considers Winter Soldier unworthy of Captain's Shield.
The end of Avengers: Endgame brought about many changes to the Marvel Cinematic Universe as three of the original Avengers left the team. Two died, and one just wanted to have some semblance of a normal life. The changes brought about by the Phase three epic were something which will have lasting consequences in the future of the MCU.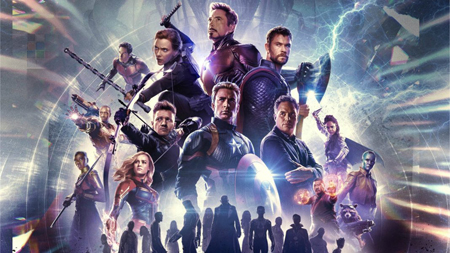 At the end of Endgame, old man 'Steve' arrives at the site of the time-traveling place where he is waiting on a park bench, and 'Bucky' sends 'Sam' to talk to Captain. After a brief talk, Captain gives Sam his shield which was a shocking development as everyone thought the Winter Soldier, being the oldest friend of Cap would be handed the shield to take up the mantle of Captain America.
Everyone wanted Winter Soldier to become the new Captain, but Sebastian Stan himself didn't think it would be right for Bucky to take up the Captain's mantle. All of this discussion stemmed from the announcement made by Kevin Feige relating to the shows coming to Disney+ which includes Falcon and Winter Soldier. In the upcoming show, Sam will be carrying the Captain's shield, and he said the show would even feature the new Captain Falcon suit.
At the comic con after the two stars of the show, Sebastian Stan and Anthony Mackie, made their appearance, Sebastian sat down to talk to Yahoo! News where Stan said the it was the right thing Captain chose Sam over him because he thinks Winter Soldier can never live up to the legacy of Captain.
Watch: Sebastian Stan talks to Yahoo! News about not getting the Captain's shield
When asked if Winter Soldier would make more sense about holding the shield of Captain. He said;
I don't know about that. Not really though, if you think about it. It makes no sense for him to...why would you give it to the guy that's been trying to have a whole new history outside of the thing he's been trapped by. I remember I found out [about Falcon getting the shield] the day we were shooting. I was like 'Oh wow, this is the deal.' But it makes sense. He's [Sam Wilson] has been his [Captain America's] right-hand for a long time at this point.
In a way that is correct, since Winter Soldier appeared in the second Captain America movie, he is trying to escape his past which was riddled with murders he committed which he never knew anything about. He doesn't want to become the Winter Soldier; he just wants to live somewhere where he doesn't need to worry about people using him as a pawn in getting someone else.
The details for all the Disney+ shows are under wraps, and there is no telling where all of them are headed but 'Barron Zemo' played by Daniel Bruhl is coming back which is bound to raise some feelings in Winter Soldier. Zemo did pretend to become Bucky Barnes in the Civil War and tried to get the Avengers to kill him.
Sam will obviously carry the shield, and we cannot wait for the series which Kevin Feige called an "embarrassment of riches." He said:
WandaVision will be unlike anything we've done before, and I'm excited to talk to people more about it, eventually. And you see Daniel Bruhl coming back to Zemo and having more time to spend with these beloved characters in Falcon and Winter Soldier. Loki returning -- it's an embarrassment of riches, all of it extremely thought out by the team Marvel Studios, to do it in ways that I hope will satisfy fans who are anticipating it, but in a way they are absolutely not expecting it.
The Winter Soldier and Falcon will obviously use the shield in tandem like Captain and Bucky did in the Civil War. As for the outright successor of Captain in the MCU, Falcon is obviously the better choice, or that is what Stan thinks.
-->