'Selling Sunset' star Chrishell Stause is dating G Flip
Published Sat Jun 18 2022 By sujan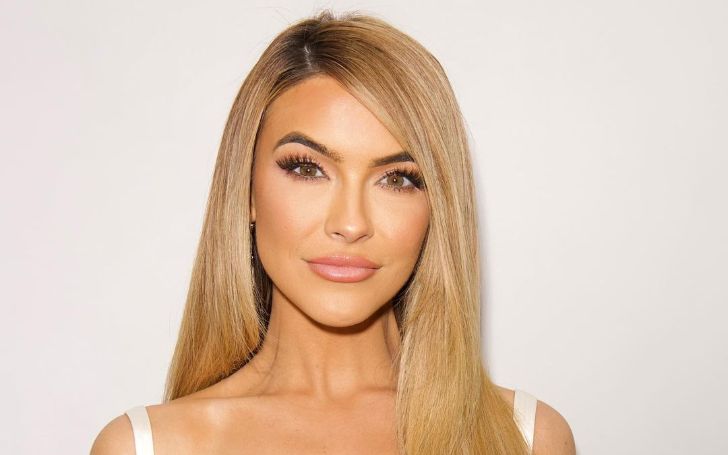 Know who Chrishell Stause is? Who Is She Dating? And details regarding her relationship are here in this article.
The birth of Terrina Chrishell Stause on July 21, 1981, in Draffenville, Kentucky, USA, is noteworthy because it explains how she came to have the unusual given name 'Chrishell.' Her mother was at a Shell station when she went into labor. The attendant who called for help was named 'Chris,' Thus, she was given the name 'Chrishell.' Chrishell Stause began her professional career with a role that supported her in the show business.
'All My Children' was her first television role, and she made her television debut in May 2005, playing the character of 'Amanda Dillon Martin' on the ABC soap opera. The show was a long-running soap opera that aired more than ten thousand episodes for more than 40 years. Patricia Terrina Chrishell Stause is an American actress who rose to prominence after portraying 'Amanda Dillon' in the American television soap opera 'All My Children,' which aired on the ABC television network.
In this article, you will know all the details regarding the actress, Chrishell Stause. Her past relationship and current dating information are here. By the end of this article, you will know it all. Could you go through this article to know it all?
Is Chrishell Stause is dating G Flip?
Recently, Chrishell Stause has spent much time with someone very important to her. The 40-year-old estate agent revealed her relationship with non-binary Australian singer G Flip. She has cleared things with her fans and followers regarding her relationship on her official Instagram account.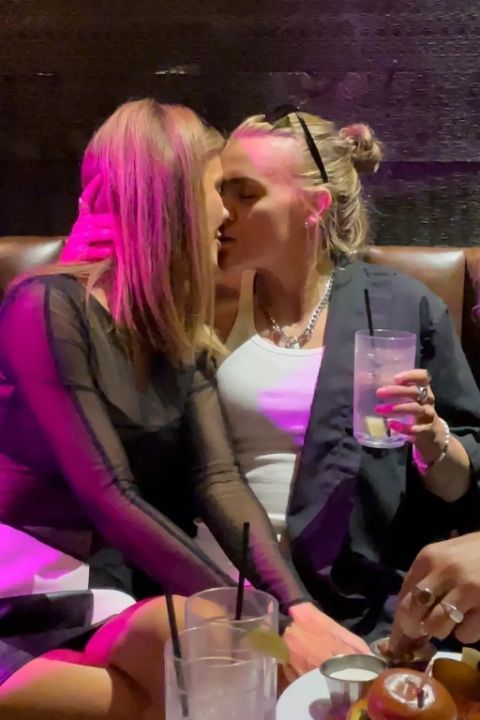 Image: Chrishell Stause is dating G Flip.
In the show, Maya Vander expressed her confusion over Chrishell's new romantic relationship, confessing, "I'm still processing everything; I didn't know what to say. I'm not even sure what to say. It took me a while to figure out when she had her date, so I was like, hold on! I'm delighted for you."
You May Also Like to Know: Halsey Speaks Out About Health Struggles.
It doesn't matter what makes people happy; what matters is their happiness. We understand how she wants to be a mother, and We hope G Flip is in the same boat. Both Chrishell and G Flip haven't spoken about it openly, but looking at their responses, feelings, and outing pictures, it's pretty clear they are dating one another.
Chrishell Stause Divorced Jason Dated For a While
Chrishell Stause's life has been turned upside down after Justin Hartley famously decided to divorce her on the third season of Selling Sunset in 2019. According to Stause, the actress of This Is Us. Jason Oppenheim's relationship with Chrishell Stause was so deeply ingrained that it rendered it hard to continue filming when they separated and eventually divorced.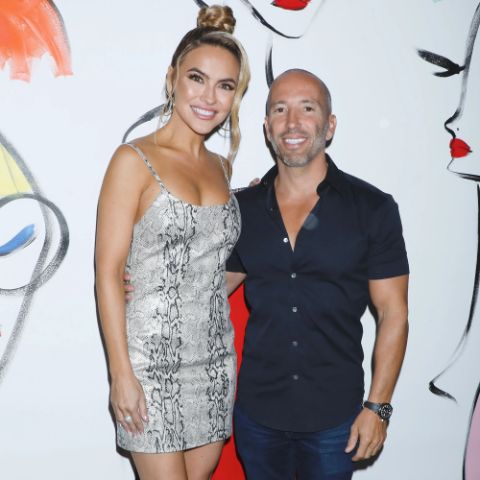 Image: Chrishell Stause divorced Jason Oppenheim.
Because of her tenacity and determination, she could appear in two more seasons of the Netflix series even though many viewers found her "annoying." During her book tour, the reality star claimed she was "proud" of her failed relationship with Oppenheim. The duo also dated for around six months before calling it quits.
For more news and information related to your favorite celebrity, stay connected to Glamour Fame.
-->