Selma Blair Gets Restraining Order Against Boyfriend: Who is She Dating Currently?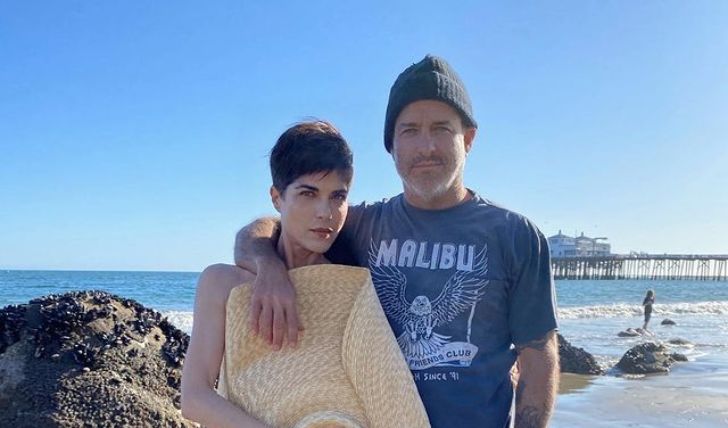 Selma Blair accused her ex-boyfriend of physical assault: Inside her dating history!
Actress Salma Blair, best known for her roles in Brown's Requiem, Zoe, Duncan, Jack and Jane, Cruel Intentions, and Legally Blonde, was recently granted a restraining order against ex-boyfriend Ronald Carlson after she filed for one accusing Carlson of physically attacking her. For Selma, romance with Carlson has seemingly been the most tumultuous affair of her life, and do note that the actress has dated a myriad in the past.
Selma Blair Beitner was born on June 23, 1972, in Southfield, Michigan. Selma started her acting journey taking up commercial gigs and landed her first professional role in Nickelodeon's The Adventures of Pete & Pete. Blair got her big break starring opposite Sarah Michelle Gellar in 1999 teen romantic drama Cruel Intentions.
Selma Blair gets a restraining order against her ex-boyfriend!
Earlier this month, the Legally Blonde actress filed a restraining order against Ron Carlson, who she claims attacked her at her L.A residential. Carlson, 52, although lesser known of the two, is a producer and actor. His credits include Beverly Hills, 90210, Tales from the Crypt, Haunted Lives: True Ghost Stories, Ordinary Madness, and Unnatural.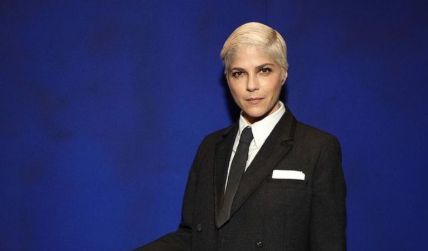 Blair alleged Carlson verbally abused her before attacking her violently.
Photo Source: Instagram
Blair and her producer have been dating for years now. The pair first got together romantically from June 2017 to Janaury 2018. They rekindled their romance in 2020 and remained in a relationship till earlier this year. The alleged incident between the estranged couple ensued when Carlson came to Blair's house to return a television set.
Don't Miss: Is Michael Keaton Married? Inside His Personal Life.
As per the court documents and the Cruel Intention actress herself, Carlson became enraged and lashed at her, saying, "I don't f---ing deserve this, I can do so much better than you." Blair claims the producer called her "useless and began physically assaulting the actress. The documents state the producer "strangled her, throttling her and shaking her head and shoulders aggressively."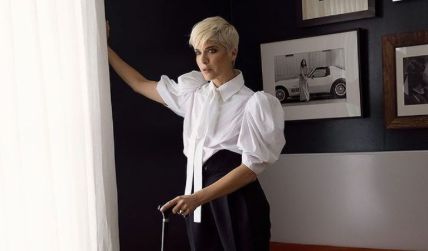 Blair and Carlson's relationship goes back to 2017.
Photo source: Instagram
The actor/producer was arrested for felony domestic violence. He was given a five-day restraining order, which is now upgraded to a temporary restraining order prohibiting Carlson from approaching Blair. And although the bitter squabble-turned violence between the two is brought to an end, Carlson has vehemently denied the claims made by the actress and stayed stuck with his narrative.
Blair's ex, Carlson, has denied the allegations and has put forth his side of the story.
Source: Top First News
In the exclusive pictures obtained by TMZ, the Cruel Intention actress was seen with bruises around her arms and chin. Carlson, too, showed signs of physical altercation with marks around his nose and forehead, which Blair claims resulted from her retaliation. But the producer has claimed otherwise. Ron alleged Blair was the first to turn violent and hurled hurtful comments on Carlson and his daughter. The producer had also filed for a restraining order which was reportedly denied.
Selma Blair's dating history!
"People come into your lives, and sometimes they leave, or you leave, and sometimes when you're ready, you may find that person again," are words from one of Selma's lengthy notes for her then-boyfriend, Carlson. Calling herself the "luckiest woman, the Hellboy actress further professed her love for Carlson. But since the pair's new nasty split, it's safe to say that both are single at the moment.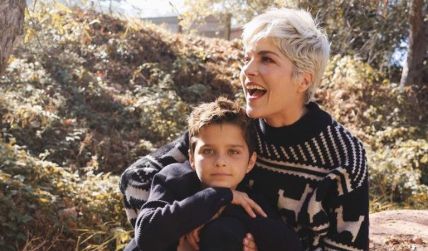 Selma shares her only son, Arthur, with her ex-boyfriend, Jason Bleick.
Photo Source: Instagram
The bitter end to her and Carlson's relationship might prompt the actress to maintain her singlehood for a while, but Blair's dating history eludes otherwise. Blair's foremost known relationship was a brief romance with Jason Schwartzmann, although her best-known relationship was with producer Ahmet Zappa, who she was married to from 2004 to 2006. The Legally Blonde actress's next prominent affair was with fashion designer Jason Bleick.
Recommended: Who is Anneliese Judge? Who Is She Dating? All Details Here!
However, before him, the actress did have short-lived romances with Josh Groban, Mikey Day, and Johnny Messner. Blair's only son, Arthur, was a product of her and Bleick's two years-long relationship. Before Selma started dating Carlson in 2017, she was briefly linked with David Foster. During her split from Carlson for over a year, the actress was in a low-key relationship with David Price.
Stay connected to glamour fame for more.
-->