Sex and the City star Kristin Davis Talks Interracial Adoption on 'Red Table Talk'
Published Mon Jul 08 2019 By Travis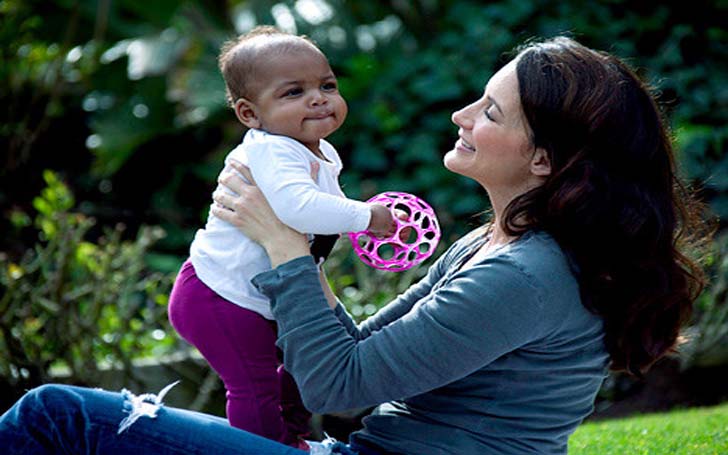 After two adoptions, Kristin Davis is talking about her experience with white privilege and raising two black kids.
Raising kids are never easy, it take a lot out of parents to raise their kids, to make them strong and capable to live in a society where there are discriminations and barriers the kids have to face when they grow up. Kids are hard to raise and any mother will tell you that but raising black kids in America is even more difficult and Sex and the City star Kristin Davis is finding that out very fast.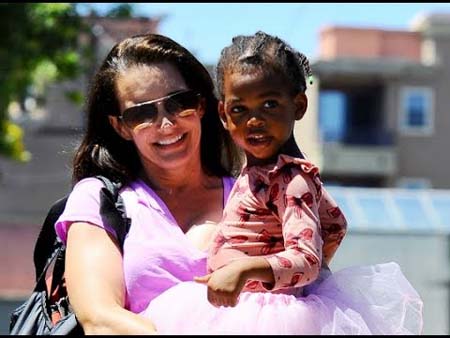 Kristin Davis who has one black daughter Gemma Rose Davis recently adopted a second child. She adopted a baby boy and Kristin talked about her fears at first when she adopted her daughter who is eight years old now. She told Anderson Cooper back in 2012 when she brought in her first daughter, Kristin said, "When I first got her I would sleep with her on my chest, because when you adopt you're very concerned about bonding."
Now she is opening up again after she adopted a baby boy. In a preview for Monday's episode of the facebook watch series Red Table Talk hosted by Jada Pinkett Smith and her mother Adrienne Banfield-Jones, Kristin is opening up about her relationship with her adopted kids and how it feels raising two brown kids in a unfriendly environment.
When Jada's mother asked Kristin if she has become more aware about her white privilege after inviting two kids of a different race into her home, Kristin said;
You absolutely do not fully understand, there's no doubt, there's no way you could. Because you could understand that you live in white privilege and that's a theory and you could see things, but it's one thing to be watching it happening to other people and it's another thing when it's your child and you haven't personally been through it.
Kristin is right, racism is a problem, white America knows there is racism that still exists but unless you experience it first hand, you will never know the full extent of the hate people have for others who don't look like them. Kristin is learning first hand through her children that some people don't see her kids as equal to theirs and that is how most people learn about the prevalence of racism in America.
In this age when Nazis are marching on the streets talking about bringing the old world order, Kristin talked about her fear about the person who has given rise to such hate, Donald Trump. She talked about how she was terrified for her kids after America accepted Trump as their president.
Until you actually have a child, which is like your heart being outside you, and that heart happens to be in a brown body, and you have people who are actively working against your child, it's hard. It fills me with terror.
It is hard to raise kids and Kristin is doing the best she can, showing her daughter the images and achievements of powerful black women like Serena Williams and letting her know that her curly hair and her black skin are beautiful.
Also Read: Joy-Anna Duggar Reveals She Suffered Miscarriage of a Baby Girl
Acceptance is key to ending racism on earth, even though there will never be whole hearted acceptance but it is imperative that every decent citizen take upon themselves to do their part in ushering in universal acceptance.
-->