Shakira And Gerard Pique Sparks Cheating and Breakup Rumor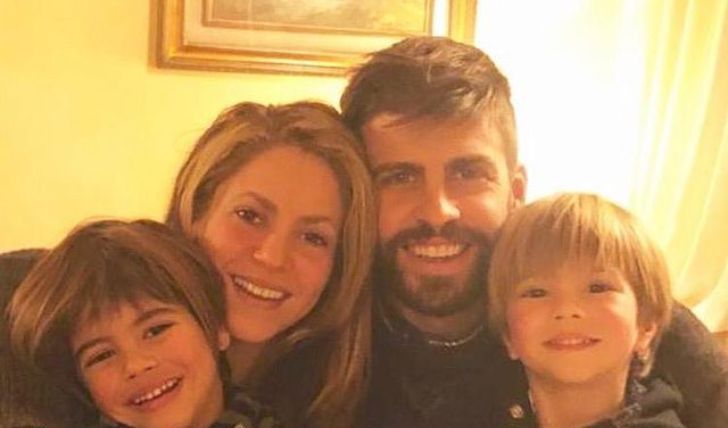 Shakira and Gerard Pique are reportedly on the verge of breaking up: Complete story here!
Shakira, the queen of Latin music and her king, Spanish footballer Gerard Piqué, are reportedly going through a rough patch in their long relationship. Sources are even of the idea that the pair might call it quits soon. The singer and footballer, who's been romantically involved since 2011, are suffering a major bump in their relationship due to alleged cheating on Gerard's part. Let's dip into the details ahead.
Shakira Isabel Mebarak Ripoll, 45, is a Columbian singer and a prominent pop-culture figure. In her 30 years in the music industry, Shakira has sold more than 80 million records and has won countless accolades that reflect her accomplishments. Her longtime boyfriend, Piqué, plays as a center-back for La Liga club Barcelona and is ten years her junior. The twosome has stayed low-profile and latently happy for all these years, but the pair are now engulfed in a swirling cheating scandal that the media and fans aren't going to get over anytime soon.
Inside Shakira and Gerard Piqué's relationship!
The Hips Don't Lie hitmaker and Piqué have been dating for over a decade and have welcomed two sons in the journey. Wondering why the duo, formerly named among the world's most powerful couples by the Forbes, never got hitched? We'll get back to it later, but first, let's take a look at how it all started for the pair. Shakira met her then-future boyfriend during an important career feat. The Barranquilla-born singer and Gerard met on her 2010 music video, Waka Waka, for FIFA World Cup.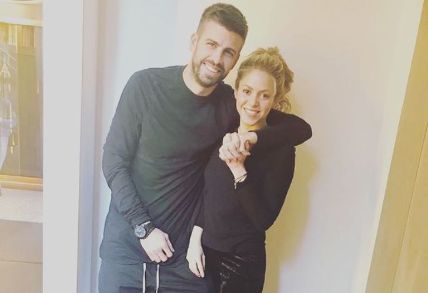 Shakira and Gerard met on the sets of her MV 'Waka Waka.' Photo Source: Instagram
The pair might have started dating immediately or gradually after their first meeting in South Africa, but it was only in January 2011 that the two made it official. "I asked her what the weather was like. It is the typical stupid question; it got to the point where I told her we would have to get to the World Cup final to see her again," the La Liga star later confessed.
Don't Miss: Does Chris Wallace Have a Wife? Learn his Relationship History Here.
The newly-loved-up pair welcomed their firstborn son Milan Piqué Mebarak in Barcelona, on January 22, 2013, and their second son, Sasha Piqué Mebarak, on January 29, 2015, all while keeping themselves and their emerging family out of the radar. In a candid interview, the Grammy-winning singer promptly called Gerard "the one" and how the two already shared every aspect of a married couple.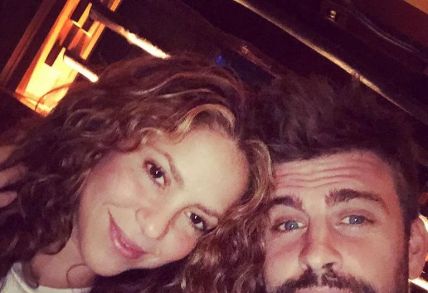 The pair confirmed their romance in 2011.
Photo Source: Instagram
"We already have what's essential, you know? We have a union, a love for each other, and a baby. I think that those aspects of our relationship are already established," the Waka Waka singer said. Shakira adds, "But if I'm ever going to get married, he's the one." But looking at how things have transpired between the two, we bet, Shakira has had a change of heart.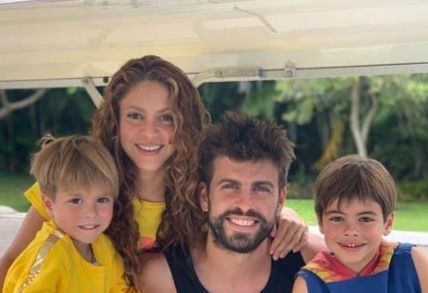 Pique explains why he and Shakira never tied the knots. Photo Source: Instagram
During an appearance on The Overlap earlier this year, the Barcelona defender weighed on the concept of marriage and explained why he and Shakira refuse to take the next step in their relationship. "I like it how we are right now. We have two kids, nine and seven, and we work well as a couple. We don't have the need to be married; it's fine," the footballer said, too plain a response from someone who's honored as "the one" by her lady love, ain't it?
Inside Shakira and Gerard Pique's alleged breakup!
Rumors are that the longtime partners and parents of two are on the verge of breaking up. And the intel is only getting nastier. Sources say the singer walked in on her sons' father with another woman. Elperiodico's Emilio Pérez de Rozas revealed the duo has been living separately for weeks after Shakira allegedly found Gerard cheating on her.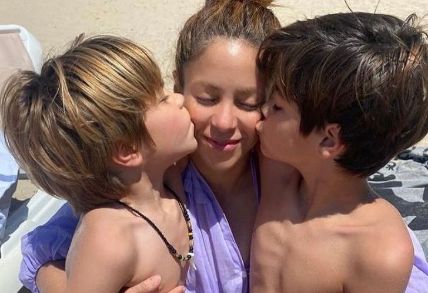 Shakira and Pique have been estranged for weeks, sources say.
Photo Source: Instagram
Piqué, 35, who appeared in 41 games throughout the 2021- 2022 seasons, is reportedly going through a bachelor phase, where several spectators have pitched on the footballer's "party lifestyle" as his away from Shakira. "That is why she(Shakira) would have made the decision to separate," Perez wrote, adding, "That is so. It has happened. That is why there is distance. Perhaps there is nothing left, but that [infidelity] has passed."
Recommended: Who Is Jamie Lee Curtis's Husband? Inside Her Longstanding Marriage.
Another clue pointing to the ongoing hick-up between the pair is Shakira's latest song, Te Felicito's lyrics. "For completing you, I broke into pieces; they warned me, but I did not pay attention," the lyrics read. She sings, "I used to put my hands on fire for you, and you treat me like one more of your whims; your wound didn't open my skin, but it opened my eyes."
The 'Hips Don't Lie' crooner reportedly caught Pique with another woman.
Source: Football Updates
Shakira had a similar relationship with lawyer Antonio de la Rúa in the past. The singer and Rua were involved for a decade but never married. The former pair cited their breakup as a temporary thing and how they'll continue to share an amicable bond, but things couldn't be any nastier.
Check Out: Who is Amanda Jaeger? Who is her Husband? Detail About her Affairs and Dating History.
Shortly after putting out their breakup statement in January 2011, which read, "Since August 2010, we made a mutual decision to take time apart from our romantic relationship," Antonio sued his ex-girlfriend, asking for $100 million, for ending her business ties with him. The lawsuit was dismissed, to which Shakira said, "I am very grateful that the courts are not allowing these groundless lawsuits to proceed. I have moved on in my life and could not be happier now."
Stay connected to glamour fame for more.
-->